NewsSplash Issue 8 Winter 2020

From the President's Desk



Welcome to the Winter 2020 issue of the International Zebrafish Society (IZFS) News Splash newsletter! There are updates here at IZFS, and many changes around the world to read about in this newsletter. We hope you enjoy this issue, and we will see you back here in 2021.

- read more -
---
IZFS Awards
George Streisinger
Award

Alex Schier,
PhD

Photo by
EMBL/Kinga Lubowiecka

Chi-Bin Chien
Award

Margot Williams,
PhD

Photo by
EMBL/Kinga Lubowiecka

Christine Beattie
Award

Hector
Sanchez-Iranzo, PhD

Photo by
EMBL/Kinga Lubowiecka
Congratulations to the 2020 award recipients!
The 2021 call for nominations for The George Streisinger and the Chi-Bin Chien Awards will open in mid-December. Click here to learn more about the 2020 award winners, and for information on the call for nominations.
---
Member News
Click here to read about the newest members of the National Academy of Sciences and the American Association for the Advancement of Science, along with other awards and honors bestowed on zebrafish community members.


---
In Memoriam
José Luis Gómez-Skarmeta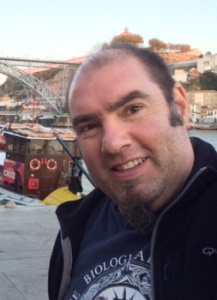 In one of the most difficult years most of us have experienced in our lifetime, we now must add mourning the loss of our colleague and friend José Luis Gómez-Skarmeta. José Luis died after a short but difficult fight with cancer. Those who knew him or his work understand what a significant loss this is to the fields of Developmental Biology, Evolution, and Genomics. José Luis was not merely a scientist but an irrepressible force of nature that pulled in everyone around him. We hope this tribute will both help his friends remember him fondly and introduce his legacy to those not lucky enough to have met him in person.

- continue reading -
Raquel Rodríguez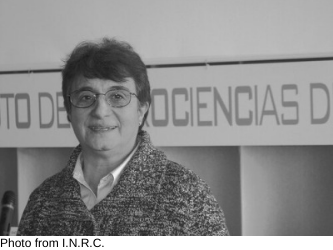 We remember Professor Raquel Rodriguez, who passed away in early April. Her important work on the opioid system in zebrafish will be remembered.

- continue reading -


---
An Update From Our New Members in South Africa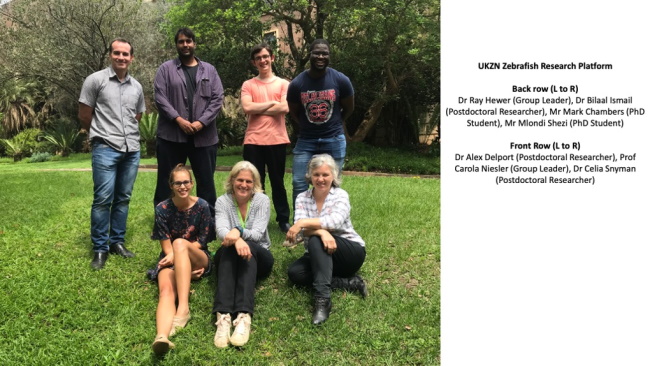 To serve the needs of the University of KwaZulu-Natal (UKZN), its partners, and the broader KwaZulu-Natal research community in conducting cutting-edge, globally competitive, and multidisciplinary zebrafish research, the School of Life Sciences has established the UKZN Zebrafish Research Facility. This facility has been fitted with the IWAKI system for husbandry and breeding as well as microscopes, a microinjector and micromanipulator, a pipette puller, imaging systems, a tissue culture suite for initial in vitro toxicity studies and molecular biology infrastructure. Zebrafish have been successfully maintained and bred in-house for the experimental use of both embryos and adult fish. The unit currently comprises two PhD and three post-doctoral students under the supervision of Professor Carola Niesler and Dr Raymond Hewer.
- continue reading -
---
Meet the PI
*Photo copyright Francis
Crick Institute

*Photo copyright Francis
Crick Institute
Click here to read the Meet the PI features.
---
Chinese Zebrafish Principal Investigator Meeting Recap


The China Zebrafish Society (CZFS), a branch of the China Zoological Society, sponsors and holds the Chinese Zebrafish Principal Investigator (PI) Meeting (CZPM) biennially. The Fifth Chinese Zebrafish PI Conference was successfully held in Hongshan Hotel, Wuhan, November 13-15, 2020.
- continue reading -
---
Fish and Chips
News from ZFIN and the Zebrafish International Resource Center (ZIRC). Highlights include:

ZFIN The Latest Updates
NIH Cuts Funding for ZFIN and Other MODs

Read more here.
---
Technical Report: CRISPR/Cas13-Mediated RNA Knockdown: A Cutting-Edge Addition to the Zebrafish Toolkit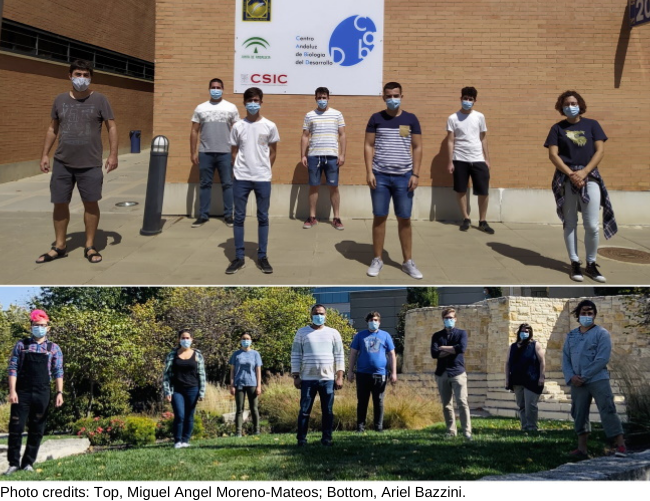 Ever since the discovery of gene silencing by double-stranded RNA (dsRNA)-induced RNA interference (RNAi) in worms and plants, a number of methods have been used to interfere with functions of gene products (without genetic manipulation) across organisms including Zebrafish. Owing to early reports of widespread off-target effects, RNAi by dsRNA did not gain much traction in Zebrafish research. By contrast, antisense knockdown mediated by morpholino oligonucleotides has been used widely to block splicing and translation of many target mRNAs. Despite differences in phenotypes of morphants and mutants in some zebrafish loci, many insights into gene functions have emerged and new genetic compensatory pathways revealed through the use of morpholinos. However, off-target effects have also been reported, and limitations in delivery methods have restricted the use of morpholinos mainly to studies of early development. Therefore, an effective RNA knock-down method with the potential for cell-type or tissue-specific manipulation of gene expression across the life-course has been long awaited by Zebrafish researchers. A recent CRISPR-Cas13 based knockdown method from the groups of Miguel Angel Moreno-Mateos and Ariel Bazzini (see photos) now shows immense promise (Kushawah et al., 2020).
- continue reading -
---
Science Spotlight
Starting in 2020, the newsletter will highlight one or more recent papers that are of broad interest to the zebrafish community, either because they make an impactful new discovery or introduce a valuable new tool or technology. The IZFS board would like to encourage trainees who are interested in science communication to get involved in interviewing authors and writing pieces for the "Science Spotlight" section in future issues of the News Splash. If you would like to participate in preparing a piece for the next newsletter, please contact Cecilia Moens (cmoens@fredhutch.org). This month's highlight is of Alexandria N. Hughes and Bruce Appel (2020) "Microglia phagocytose myelin sheaths to modify developmental myelination". Nature Neuroscience PMID:32632287. We caught up with Alex and Bruce in their homes in Denver to talk to them about the work.
---
Science and Society
As I gaze out my window, the setting sun illuminates the Andes Mountains across the bay of Valparaiso and I am amazed, we have just voted to make a new constitution. This document will replace the constitution of the dictatorship imposed forty years ago and will be formed by the people of the country, and not the politicians. For Chile this is a moment of great hope, there is a release of the underlying tension caused by the social violence that has wracked the country; we now have to concentrate on the task at hand.
- continue reading -
---
Upcoming Events
3° Zebrafish Italian Meeting (ZFIM)
February 4 and 11, 2021
Webinars
---
Job Posts
To post to the IZFS Job Board you must be a member. Click here to join. If you have a job to post, please send an e-mail to info@izfs.org
Associate Research Scientist Position: Genetics
New Haven, Connecticut, USA
Posted 11/9/20
Assistant Professor of Biology at Ashland University
Ashland, Ohio, USA
Posted 11/9/20
Chairs of Excellence in Cell Signaling: LabEx Signalife
Nice, France, Europe
Posted 11/9/20
Postdoctoral Position: Eberhart Lab
Austin, Texas, USA
Posted 11/6/20
PhD Student & Postdoctoral Positions: Endothelial Control of Heart Regeneration & Development
Montreal, Quebec, Canada
Posted 11/6/20
Postdoctoral Positions: Tissue Repair
Bristol, United Kingdom, Europe
Posted 11/6/20
Postdoctoral and Research Assistant Positions: Neural Circuits and Synapses
Eugene, Oregon, USA
Posted 11/5/20
Faculty Position: Cellular & Molecular Hematology
Memphis, Tennessee, USA
Posted 11/5/20
Faculty Position: Developmental Biology
Chestnut Hill, Massachusetts, USA
Posted 11/5/20
Postdoctoral Position: Genetic Modelling of Vascular Anomalies in Zebrafish
Calgary, Alberta, Canada
Posted 11/5/20
Tenure-Track Position: Developmental Biology
Bethesda, Maryland, USA
Posted 10/6/20
Postdoctoral Position: Epigenetics of Development
Bethesda, Maryland, USA
Posted 10/1/20
Postdoctoral Position: Studying the Meninges & Neurovascular Interface in Zebrafish
Bethesda, Maryland, USA
Posted 10/1/20
Postdoctoral Position: Angiogenesis & Lymphangiogenesis
Bethesda, Maryland, USA
Posted 10/1/20
Postdoctoral Position: Boije Lab
Uppsala, Sweden, Europe
Posted 8/25/20
---
Have an idea for the newsletter or would like to contribute? Contact us at info@izfs.org! We'd love to hear from you!
---