News Splash Issue 16 Fall 2023

Letter from the President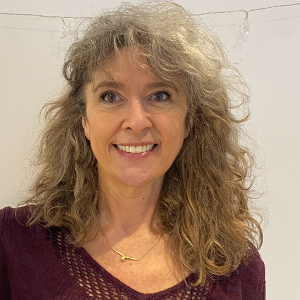 There has never been a more exciting time to be a scientist! My first piece as President of the IZFS had to start with this sentence. The last ten years has seen an explosion of technologies to elucidate the most important questions in biology and biomedicine. Applying these to the zebrafish provides unprecedented opportunities for transformative research. And in a world in environmental instability, scientific approaches have never been more important. The IZFS has a key role to play in this new era. Our ambition is to provide support and tools to deliver the best zebrafish research across the world, reducing inequalities in the opportunities given to scientific communities across the gender, cultural and geographic landscapes.
- continue reading -
Letter from the Outgoing President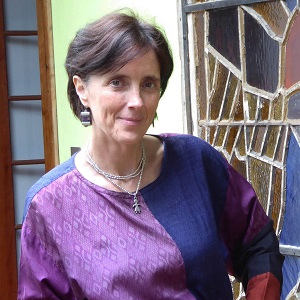 It is hard to believe a year has flown by since I wrote my message as the incoming President in the Summer 2022 News Splash (Issue 13). I write this letter as the outgoing President, having left the flowers bursting forth in our unusually early spring in Chile to visit my family in an unsettling, vibrant green fall in northern New York state. Today the eighteenth of September marks the date that Chile began fighting for independence from Spain (September 18th, 1810), a dream that was not fully realized until eight years later with the official declaration of independence on February 12, 1818.
- continue reading -
---
Science Spotlight
Each issue, we invite two early-career members of the zebrafish community to write an article in the newsletter covering recent high-impact zebrafish publications of their choice: one a technological innovation publication and one a new biological discovery. The Biological Discovery article in this issue is written by C. M. Santosh Kumar, a Research Fellow at the University of Birmingham, Birmingham, UK., while the Technology Development article in this issue of the News Splash is written by Vindhya Chaganty, is a Research Fellow at the Institute of Molecular and Cell Biology, A*STAR in Singapore If you are interested in a mentored science writing opportunity to contribute a Science Spotlight article for a future issue of the News Splash, contact Cecilia Moens (cmoens@fredhutch.org) and/or Karuna Sampath (K.Sampath@warwick.ac.uk).
Fishing for clues in skeletons of: an ancestral gene linked to a recent tuberculosis outbreak.
By Dr. C. M. Santosh Kumar
This spotlight highlights a recent study published in the journal Cell, where zebrafish were used to unravel a mysterious outbreak of a bone-eating tuberculosis (TB) disease. Tuberculosis (TB) is the most lethal infectious disease caused by the bacterium Mycobacterium tuberculosis (Mtb) and results in about 2M deaths annually, with an additional one third of the world's population being latently infected (WHO Report 2022).
- continue reading -
Finding Your Way Through the Zebrafish Brain.
By Vindhya Chaganty
The development of neural circuitry can be actively mapped using dynamic expression of genes that act as molecular landmarks of neuronal subpopulations. Additionally, the function of neurons can depend on their connectivity to other neurons and behavioural stimuli. This makes it important to have visualisation tools that can integrate multiple modalities allowing us to correlate gene expression, circuit connectivity and functional activity.
- continue reading -
---
Meet the IZFS Awardees
In this special issue of the News Splash, IZFS highlights two award winners from across the globe. We have asked them to answer questions that were developed with input from graduate students and postdocs, reflecting their curiosity about the issues and challenges faced by zebrafish PIs from around the world.
Click here to read the Meet the Awardee features.
---
Meet the International Awardees
Congratulations to the winner of the Chinese Zebrafish Society Lifetime Achievement Award Winner, Anming Meng and the European Zebrafish Society's CNV Award Winner, Mary Mullins.
Click here to read the Meet the International Awardee features.
---
FISHues Around the World
As part of our efforts to bring together scientists from around the world who use zebrafish as a model system, we are launching "FISHues Around the World" where we reach out to scientists in countries whose voices are generally not represented in the international research community. We will start with a colleague in Ghana, Prof. Patrick Amoateng, and his experience incorporating zebrafish into his research program and establishing a fish facility at the University of Ghana School of Pharmacy.
- continue reading -
---
Congratulations to the Newly Elected Board Members!

President Elect
Feng Liu, PhD
Beijing, China


Treasurer
Han Wang, PhD
Suzhou, China


Europe & West Asia Rep.
Fillipo Del Bene, PhD
Paris, France


US & Canada Rep.
Florence Marlow, PhD
New York, USA


US & Canada Rep.
Kelly Monk, PhD
Oregon, USA


East Asia Rep.
Chengtian Zhao, PhD
Qingdao, China
---
Member News
Click here to read about fellowships, awards and honors bestowed on zebrafish community members.
---
Diversity, Equity, and Inclusion Committee Call for Volunteers
We are pleased to announce that IZFS Diversity, Equity, and Inclusion (DEI) Committee is now accepting volunteers to join the committee as representatives of the graduate student and the PI community (both early career and established PIs).
Click Here to view the full call.
---
Submit Your Zebrafish Photos to be Featured on the IZFS Website
We will be highlighting images, both photographs and line illustrations, from members' labs.
The website images will be updated each month and you can submit your fantastic images to be featured on the IZFS website here.
We look forward to promoting the beautiful science done by members of the IZFS.
Dorsal view of a three-week-old transgenic zebrafish showing lymphatic vessels in orange (Tg(mrc1a:egfp)y251) and bones and scales in blue (Tg(Ola.Sp7:mCherry-Eco.NfsB)pd46). This image won the 2021 Nikon Small World Photomicrography Competition was featured on a US postage stamp in the summer of 2023. Image courtesy of Daniel Castranova and Bakary Samasa, Weinstein Lab, NICHD, NIH.
---
Upcoming Events
10th Strategic Conference of Zebrafish Investigators
January 6-9, 2024
Pacific Grove, California, USA
2024 Asian Conference of Fish Models for Diseases
February 26-29, 2024
Bali, Indonesia
The Allied Genetics Conference (TAGC)
March 5-10, 2024
Washington DC, USA
Neural Circuits and Behavior in Fish
April 7-10, 2024
Eilat, Israel
18th International Zebrafish Conference
August 17-21, 2024
Kyoto, Japan
---
Job Posts
To post to the IZFS Job Board you must be a member. Click here to join. If you have a job to post, please send an e-mail to info@izfs.org
Research Technician: School of Life & Medical Sciences at UCL
London, UK
Posted 10/4/2023

Assistant/Associate Professor: Ludwig Institute of Cancer Research at Oxford University
Oxfordshire, UK
Posted 9/26/2023

Faculty Position Opening: Institute of Cellular and Organismic Biology
Taipei, Taiwan
Posted 10/2/2023

Life Support Facility Specialist II: National Institute of Health
Bethesda, MD, USA
Posted 9/26/2023

Zebrafish Facility Manager: Research Associate at University of Qatar
Doha, Qatar
Posted 10/2/2023

Aquatic Facility Specialist II: National Institute of Health
Bethesda, MD, USA
Posted 9/26/2023

Postdoc Position: Cardiovascular Investigations at Qatar University Biomedical Research Center
Doha, Qatar
Posted 10/2/2023

Aquatic Facility Specialist III: National Institute of Health
Bethesda, MD, USA
Posted 9/26/2023

Assistant Professor: Cluster Hires in Biology at Appalachian State University
Boone, NC, USA
Posted 9/29/2023

Postdoctoral Position: Stem Cell Biology at the Bally-Cuif Laboratory at Institut Pasteur
Paris, France
Posted 08/01/2023

Postdoctoral Associate: Greenwood Genetic Center, Research Division
Greenwood, SC, USA
Posted 9/29/2023

Staff Scientist Position: Neural Developmental Dynamics at NICHD
Bethesda, MD, USA
Posted 9/26/2023
---
Have an idea for the newsletter or would like to contribute? Contact us at info@izfs.org! We'd love to hear from you!
---
IZFS Newsletter Committee
Contributors

Cecilia Moens

Rebecca Burdine

Madeline Ryan

Ken Poss

Karuna Sampath

Corinne Houart

Brant Weinstein

Han Wang

Santosh Kumar

Kathleen Whitlock

Tanya Whitfield

Vindhya Chaganty