News Splash Issue 13 Summer 2022

Letter from the Incoming President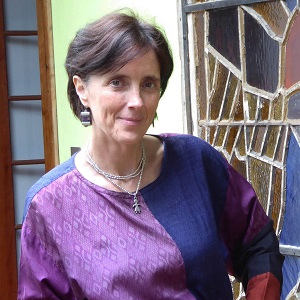 For the last year I have been serving as President Elect of the International Zebrafish Society, working with our President Lila Solnica-Krezel as she guided the Society through the complexities of moderating needs and wants of this wonderful group of scientists. As President Elect I headed the Awards Committee, interacted with the Sustainability group and participated in decisions of the Society, all in all an interesting learning experience given that no professional society has the same activity pattern. Now as President of the IZFS I look forward the coming year as we work to define goals and enhance services to the zebrafish community.

- continue reading -
Letter From the Outgoing President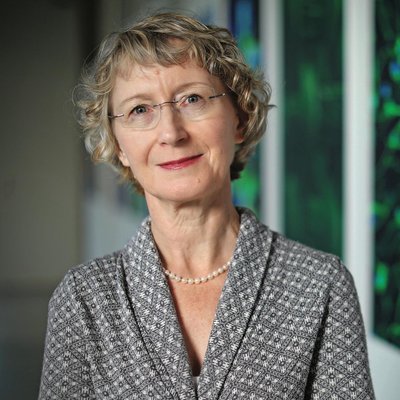 When I was writing my message from the IZFS President's desk for the Fall 2021 News Splash Issue, we were hopeful that as the Covid-19 vaccines became more broadly available, we would be able to return to our private and scientific lifestyles in pre-pandemic levels. Our closely-knit scientific community was longing to meet in person to share advances in our labs, re-connect with friends, exchange ideas and initiate collaborations. With the unrelenting and increasingly infectious Covid-19 variants, however, we realized that we entered a new reality, in which we will have to learn how to live and work with the continued threat of this disease. Moreover, the unprovoked and brutal invasion of Ukraine by Russia challenged international relations.

- continue reading -
---
IZFC 2022 Meeting Report

The 17th International Zebrafish Meeting was held in Montréal, Canada, on June 22-26, 2022. This was the first hybrid-format IZFS meeting, with 444 registrants attending in-person and an additional 241 registrants attending virtually from 29 countries, from Australia to Denmark and from Macau to Uruguay. Both in-person and remote speakers were included in all sessions, with communications occurring seamlessly across time zones. It was an excellent model for future inclusive, low-carbon IZFS meetings! A defining feature of the meeting was its diversity: diversity of speakers, many from under-represented minorities; and diversity of scientific topics, ranging from gametogenesis and early development to regeneration and myriad disease models. In keeping with the theme of this edition of the News Splash, with its focus on science training and the work of trainees (undergraduates, graduate students and post-docs), in this Meeting Report we have chosen to highlight some of the many excellent platform presentations that were given by those in the training phase of their career.
- continue reading -
---
Congratulations to the 2022 IZFS Award Winners
George Streisinger Award Winner
Chi-Bin Chien Award Winner
Christine Beattie Award Winner
Bernard and Christine Thisse, PhD
University of Virginia

Learn More
Jared Talbot, PhD
University of Maine

Learn More
Yunlu Zhu, PhD
NYU Langone Medical Center

Learn More
---

Member News
Click here to read about fellowships, awards and honors bestowed on zebrafish community members.
---
Meet the PI
This month's News Splash is focused on science education and the zebrafish researchers who are in the training stages of their careers. Accordingly, we chose to focus the "Meet the PI" section on two PIs who are working at primarily undergraduate universities and who have incorporated zebrafish into their undergraduate developmental biology teaching. Click here to read the Meet the PI features.
Click here to read the Meet the PI features.
---
Congratulations to the Newly Elected Board Members!

President-Elect
Corinne Houart, Phd
London, UK

East Asia Rep
Tohru Ishitani, PhD
Osaka, Japan

US & Canada Rep
Kessen Patten, PhD
Quebec City, Canada

East Asia Rep
Yonghua Sun, PhD
Wuhan, China


Australasia & Southeast Asia Rep
Suresh J. Jesuthasan, D Phil
Singapore, Singapore

Africa Rep
Wael MY Mohamed, MMSc MD/PhD
Shebin El Kom, Egypt

Central & South Asia Rep
Vatsala Thirumalai, PhD
Bangalore, India

Latin America & the Caribbean Rep
Monica Ryff Moreira Roca Vianna, PhD
Porto Alegre, Brazil
Click here to see the full IZFS Board of Directors
---
Meet the Undergraduate Researcher
In keeping with this News Splash issue's focus on undergraduate training, we have chosen two undergraduate trainees to feature in the "Meet the Researcher" section. Click here to read the "Meet the Researcher" features.
Click here to read the Meet the Researcher features.
---
Science Spotlight
Science Spotlight is a new section of the News Splash in which trainee-writers publish an article covering a recent high-impact zebrafish publication under the mentorship of IZFS board members Cecilia Moens and Karuna Sampath. Two articles are published in each News Splash issue: one summarizing a recent technological innovation and one summarizing an exciting new biological discovery. This issue's Technology Development article is written by Timothy M. Hufford, a PhD candidate in the Rachel Brewster Lab at the University of Maryland in Baltimore, Maryland. In keeping with this issue's focus on undergraduates, the Biological Discovery article is written by Daphne Daniel, an undergraduate student studying biology under the supervision of Dr. Kara Cerveny at Reed College in Portland, Oregon. Kara guest-edited the article as part of an upper-level undergrad course (see her "Meet the PI" feature above). If you are interested in writing a Science Spotlight article for a future issue of the News Splash, contact Cecilia Moens (cmoens@fredhutch.org) and/or Karuna Sampath (K.Sampath@warwick.ac.uk).
Elucidating an Improved Live-Imaging Method for Adult Fish: A New Age of Zebrafish Englightenment
By Timothy M. Hufford
One of the strengths intrinsic to zebrafish as a model for developmental and cell biology is optical transparency of embryos, making them amenable to various live-imaging methods. While live-imaging of embryos has been and will undoubtedly be a major tool to study aspects of early development, high-resolution images of live adult zebrafish has been a challenge. To make advances in translational research using zebrafish, there is an acute need for robust live-imaging methods of adult fish.
- continue reading -
How Zebrafish Eyes Stretch to Get Into Shape
By Daphne Daniel
Guest Editor Kara Cerveny
Though vertebrate embryos are incredibly diverse with regard to size, shape, and speed of development, they all employ localized changes in cell shape to generate specialized tissues and organs. One problem that embryos encounter is how to efficiently turn a flat sheet of cells into a three-dimensional ball. This challenge is illustrated (and solved) during optic cup morphogenesis when a flattened single-layered optic vesicle turns into a rounded bilayered optic cup. The layers of the optic cup begin as undifferentiated neural progenitor cells and differentiate into the neural retina (NR, inner layer) and retinal pigment epithelium (RPE, outer layer) as development proceeds. A collection of studies has identified chemical signals such as growth factors and physical signals such as cell-cell and cell-ECM connections as essential for the coordinated formation and morphogenesis of the layers of the developing eye (reviewed in Cardozo et al., 2020 and Casey et al., 2021). Although changes in the RPE have been observed during optic cup morphogenesis, it has been unclear whether and how the RPE itself guides optic cup morphogenesis. To address this question, Moreno-Mármol et. al. (2021) performed a series of imaging experiments in zebrafish embryos using genetic and pharmacological tools.
- continue reading -
---
Environmental Sustainability Spotlight
International Zebrafish Conference 2022
The 17th International Zebrafish Conference hosted the first ever plenary session and workshop focusing on environmental sustainability. The sessions highlighted the importance of sustainability in research practices and as a research focus in itself. Both sessions had good participation from attendees, both in-person and online, providing clear evidence that this topic is important to the IZFS community
- continue reading -
---
Science and Society
Wars, Weather, and the Future of Science
There are still days I long to be a post-doc again and today was one of them. Those years spent concentrating on learning new techniques, designing experiments, and writing papers while the principal investigator shouldered the burden of financing the running costs of the lab and animal facility. I pondered those carefree years as I logged onto the Banco de Chile website checking the exchange rate of the Chilean Peso (CLP) to the US Dollar (USD). The exchange rate regime of many countries, including Chile, anchors the value of their home currency to that of the dollar. Fortunately it had come down to a (still alarming) value of 902 CLP/USD after rocketing to 1050 CLP/USD. When I moved to Chile 15 years ago the USD was at 500 CLP, so with 1000 pesos, (or a "luca" as the Chileans call the 1000 peso note), I could do two USD worth of transactions abroad. The exchange rate on dollars is an important value for a country like Chile where pretty much everything that needs to be manufactured is imported from abroad: our economic strength lies in the export of raw materials from mining, forestry, and agriculture.
- continue reading -
---
Upcoming Events
Zebrafish Development and Genetics Course
July 28- August 11, 2022
Woods Hole, Massachusetts
International Conference of Fish and Shellfish Immunology
December 12-15, 2022
Bodø, Norway
---
Job Posts
To post to the IZFS Job Board you must be a member. Click here to join. If you have a job to post, please send an e-mail to info@izfs.org
Groupleaders in Cardiovascular Regenerative Medicine: The Australian Regenerative Medicine Institute
Clayton, Victoria, Australia
Posted 7/26/2022

Postdoctoral Research Fellow: Cincinnati Children's Hospital
Cincinnati, Ohio, USA
Posted 6/30/2022

Funded postdoc: Thyme Lab
Birmingham, Alabama, USA
Posted 7/25/2022

Postdoc Position: NICHD
Philadelphia, Pennsylvania, USA
Posted 6/24/2022

Aquatics Laboratory Animal Technician: University of North Carolina at Chapel Hill
Chapel Hill, North Carolina, USA
Posted 7/25/2022

Staff Scientist: Washington University
St. Louis, Missouri, USA
Posted 6/23/2022

Aquatics Research Support Technician: University of North Carolina at Chapel Hill
Chapel Hill, North Carolina, USA
Posted 7/25/2022

Study Support Technician II: Howard Hughes Medical Institute (HHMI)
Ashburn, Virginia, USA
Posted 6/9/2022

Postdoc Opportunity: Columbia University
New York City, New York, USA
Posted 7/21/2022

Research Technician II/III: Duke University
Durham, North Carolina, USA
Posted 6/3/2022

Zebrafish Project Manager: EPFL
Lausanne, Switzerland
Posted 7/12/2022

Postdoctoral Fellow: Victor Chang Cardiac Research Institute
Sydney, New South Wales, Australia
Posted 4/11/2022

Postdoctoral Research Associate: Michigan State University
East Lansing, Michigan, USA
Posted 7/8/2022
---
Have an idea for the newsletter or would like to contribute? Contact us at info@izfs.org! We'd love to hear from you!
---
IZFS Newsletter Committee
Contributors

Cecilia Moens

Rebecca Burdine

Daphne Daniel

Sunandan Dhar

Ken Poss

Karuna Sampath

Timothy Hufford

Lila Solnica-Krezel

Brant Weinstein

Han Wang

Kathleen Whitlock

Tanya Whitfield