News Splash Issue 15 Spring 2023

Letter from the President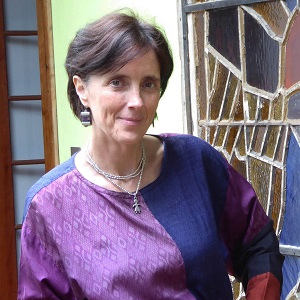 First happy 2023 to all IZFS members, their families, and of course the fish upon whom we pin our ideas and future. I hope that for all the year is filled with more happiness and less war. For the IZFS, 2023 appears as a still lake unruffled by wind and currents reflecting a year with few meetings and activities. However, the European Zebrafish Society, together with the Polish Zebrafish Society and with support from the IZFS and Jagiellonian University, will hold the 12th European Zebrafish Meeting on July 9th -13th in Krakow, Poland. The early bird registration fees ends on April 14th, so waste no time! Also the Zebrafish Disease Models Society will hold ZDM16 in Durham, North Carolina on Oct. 2-5 2023.

- continue reading -
---
Science Spotlight
Each issue, we invite two early-career members of the zebrafish community to write an article in the newsletter covering recent high-impact zebrafish publications of their choice: one a technological innovation publication and one a new biological discovery. The Biological Discovery article in this issue is written by Uzoamaka Nwagbo, a graduate student at the University of Utah, while the Technology Development article in this issue of the News Splash is written by Sunandan Dhar, a graduate student at the Mechanobiology Institute, National University of Singapore. If you are interested in a mentored science writing opportunity to contribute a Science Spotlight article for a future issue of the News Splash, contact Cecilia Moens (cmoens@fredhutch.org) and/or Karuna Sampath (K.Sampath@warwick.ac.uk).
A Multi-modal approach reveals a new role for the motile ciliary protein CFAP20 in zebrafish photoreceptors
By Uzoamaka Nwagbo
Movement and response to stimuli are some of life's basic processes. Eukaryotes, from single-celled Paramecium to highly complex organisms like humans, regulate life processes through cilia. Cilia are specialized organelles that move to facilitate the movement of fluid (like bronchial epithelial cells) or detect sensory input (like olfactory epithelia). There are two kinds of cilia: motile cilia have an axoneme with a 9+2 microtubule organization with dynein arms that power beating movements for fluid flow and cell motility- and are associated with a heterogeneous group of human disorders characterized by infertility, chronic respiratory infections, and left-right organ reversals. On the other hand, primary (non-motile) cilia have a 9+0 microtubule organization and are involved in sensing chemicals, morphogens, and pressure, and are associated with more severe neurodevelopmental disorders. Since there was little to no overlap in diseases caused by defects in motile versus primary cilia, scientists for a long time believed in the exclusivity of primary and motile ciliopathies.
- continue reading -
Probing biomechanics in vivo - send in the robots!
By Sunandan Dhar
Many biological processes, from development to homeostasis to disease, involve physical movements: pushing, pulling, stretching, contracting, and twisting of cells and tissues. The physical properties of tissue environments vary with tissue type, age of the organism, and disease conditions such as cancer or inflammation. These environments are not static, and involve dynamic forces generated by cells. The interplay of such forces plays a key role in collective migration and patterning of groups of cells during morphogenesis or wound repair.
- continue reading -
---
Meet the PI
Each issue of the News Splash highlights the research and careers of PIs who are members of the IZFS. We ask them to answer questions that were developed with input from graduate students and postdocs, reflecting their curiosity about the issues and challenges faced by zebrafish PIs from around the world.
Otger Campàs, PhD


Professor & Chair of Tissue Dynamics,
Physics of Life Excellence Cluster, TU Dresden
"If I am not excited about something, I do not work on it"

Jinrong Peng, PhD


Professor of College of Life Sciences
Zhejiang University
"Genetics Never Lie"

Click here to read the Meet the PI features.
---
Meet the Researcher
Each issue of the newsletter also highlights the research and developing careers of undergraduate, graduate and post-doc members of the IZFS: where they came from, where they hope to go, their challenges and inspirations.
Click here to read the Meet the Researcher features.
---

Member News
Click here to read about fellowships, awards and honors bestowed on zebrafish community members.
---
Environmental Sustainability Spotlight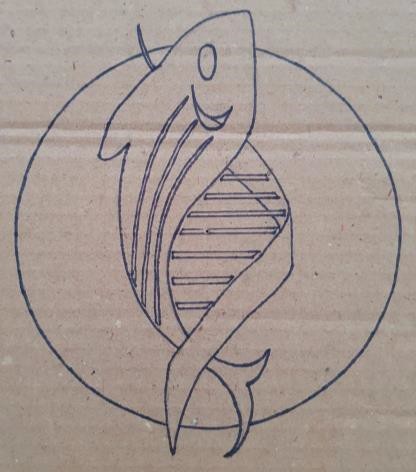 Call for New Members!
The Environmental Sustainability Committee (ESC) is looking to recruit 2 to 3 new members! Please send your application and a brief motivation (150 words) to Maximilian.Breuer.1@uni-potsdam.de or vedderv@wustl.edu
---
Science and Society
Science, Equality and the Subconscious
What is equality? The simple definition from a dictionary is "the state of being equal, especially in status, rights, or opportunities". Taken simply, one might say that 'equality' means treating everyone the same. But, of course, to achieve equality one must first understand and confront the different barriers to equal opportunities for different groups of people.
- continue reading -
---
Upcoming Events
European Zebrafish Society Conference
July 9-13, 2023
Krakow, Poland
Zebrafish Development and Genetics Course
July 27 - August 10, 2023
Woods Hole, MA, USA
10th Strategic Conference of Zebrafish Investigators
January 6-9, 2024
Pacific Grove, California, USA
2024 Asian Conference of Fish Models for Diseases
February 26-29, 2024
Bali, Indonesia
The Allied Genetics Conference (TAGC)
March 5-10, 2024
Washington DC, USA
---
Job Posts
To post to the IZFS Job Board you must be a member. Click here to join. If you have a job to post, please send an e-mail to info@izfs.org
Lab Technician: Syracuse University
Syracuse, New York, USA
April 10, 2023

Research Specialist - HHMI
Ashburn, Virginia, USA
January 30, 2023

Postdoc Position: University College London
London, United Kingdom
April 10, 2023

PhD Student: Universitats Klinikum Ulm
Ulm, Germany
January 30, 2023

Post-doc Opportunity: Targoff Lab
New York City, New York, USA
March 24, 2023

Lab Technician: University of Utah
Salt Lake City, Utah, USA
January 17, 2023

Research Specialist - Zebrafish Transgenics - HHMI
Ashburn, Virginia, USA
February 6, 2023
---
Have an idea for the newsletter or would like to contribute? Contact us at info@izfs.org! We'd love to hear from you!
---
IZFS Newsletter Committee
Contributors

Cecilia Moens

Rebecca Burdine

Sunandan Dhar

Uzoamaka Nwagbo

Ken Poss

Karuna Sampath

Brant Weinstein

Han Wang

Kathleen Whitlock

Tanya Whitfield