News Splash Issue 11 Fall 2021

From the President's Desk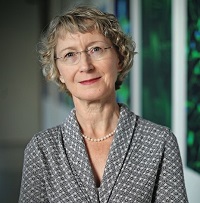 I am honored and enthused to become the 5th President of the International Zebrafish Society (IZFS). From the moment I visited the zebrafish labs in Eugene at the University of Oregon to interview for my dream postdoctoral position with Wolfgang Driever, I realized that there was something special not only about the zebrafish as an experimental model, but also about the community of scientists investigating this tropical fish. These first positive impressions were augmented over time and the zebrafish community became my scientific family because of its collaborative culture and focus on science, rather than egos.

- read more -
---
IZFS Membership Updates
New IZFS Membership Category
Announcing the new IZFS membership category: Associate Member! Associate membership is open to all individuals working in the zebrafish community who do not qualify for the other membership categories such as: veterinary professionals, facility managers, technicians, fish culturists, aquaculture engineers and others. Associate members receive reduced membership dues, receive discounted fees to attend the International Zebrafish Society conferences but are not eligible to vote or be elected to office.
- learn more -
---
New Reduced Membership Dues
At IZFS, our mission is to promote international cohesion and cooperation in zebrafish research. In order to reduce barriers and further expand membership from across the globe, IZFS is now offering two tiers of reduced dues rates based upon world bank criteria. See if your country of residence qualifies for reduced dues below.
- learn more –
---
New Lab Membership
Are you interested in signing up your entire lab for IZFS membership? IZFS is now offering Lab Membership! Please contact info@izfs.org for more information.
---
Save the Date for the 2022 International Zebrafish Conference (IZFC)!

The International Zebrafish Society (IZFS) has long been committed to reducing barriers to scientific exchange in the community. The Organizing Committee is working to build on the experience gained from the last 18 months of virtual conferences, to be able to offer both in-person and virtual attendance options for a "Hybrid" format.
- continue reading -
---
Storing and Shipping Zebrafish: Q & A with Zoltan Varga
By Ken Poss and Zoltan Varga
The Zebrafish International Resource Center (ZIRC) is a central repository for mutant, transgenic, and wild-type zebrafish lines and other biological materials. ZIRC also provides diagnostic zebrafish health services and shares its more than 20 years of husbandry and fish health experience with researchers and fish facility staff.
- continue reading -
---
27th Japanese Medaka and Zebrafish Meeting
By Makoto Kobayashi

The 27th Japanese Medaka and Zebrafish Meeting was held online from September 16 to 17, 2021. The meeting was initially planned to be an onsite-online hybrid style at the Epochal Tsukuba International Congress Center in Tsukuba, but it became quite difficult to do it due to the serious 5th wave pandemic in Japan of COVID-19. After discussing with organizing committee members and others, we decided to change it to an online only meeting using the Zoom video-conferencing service. Even though we changed the meeting style, there were more than 200 participants, and the meeting was quite active.
- continue reading -
---
Member News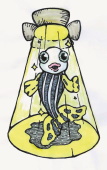 Click here to read about fellowships, awards and honors bestowed on zebrafish community members.
---
The 2nd Zebrafish Workshop in Turkey
This workshop was organized by researchers from the Izmir Biomedicine and Genome Center in Izmir, Turkey and was held virtually in March 2021. Sessions on development, regeneration, disease modeling and zebrafish husbandry were held, with many local speakers and international guests, including previous IZFS president, Didier Stainier.
- learn more -
---
Meet the PI
Click here to read the Meet the PI features.
---
Meet the Researcher
Click here to read the Meet the Researcher features.
---
Science Spotlight
Science Spotlight is a new section of the News Splash in which trainee-writers publish an article covering a recent high-impact zebrafish publication under the mentorship of IZFS board members Cecilia Moens and Karuna Sampath. The Fall 2021 Science Spotlight articles are written by Özgün Özalp, a PhD student in the Ozhan Lab at the Izmir Biomedicine and Genome Center (IBG) at Dokuz Eylul University Health Campus in Izmir, Turkey, and Evan Brown, a Biology PhD Candidate working in Dr. Sarah Kucenas' lab at the University of Virginia in Charlottesville, Virgina, USA. If you are interested in writing a Science Spotlight article for a future issue of the News Splash, contact Cecilia Moens (cmoens@fredhutch.org) and/or Karuna Sampath (K.Sampath@warwick.ac.uk)
A Direct Route to Spinal Cord Repair
By Özgün Özalp
Spinal cord injury in humans is a life-altering event that can result in permanent loss of sensation and movement. A goal of regenerative medicine is to improve outcomes by activating cells at the site of injury to regenerate neurons and neuronal processes to bridge the damage and reconnect the brain with the body below the site of the injury. But which cells are to be reactivated, and by which signals? To answer these questions, scientists have turned to animals like zebrafish that regenerate easily, with the goal of translating discoveries made there into humans. In work recently published in Developmental Cell, Cavone et al. discover a direct role for macrophages in signaling to neural progenitors to initiate neurogenesis after spinal cord injury.
- continue reading -
---
Knock Knock Knock-in of Fluorophores: A New Method of Endogenous Terminal Tagging
By Evan Brown
Transgenic lines expressing fluorescent proteins are essential tools for zebrafish research. With such lines, we can observe cellular behaviors, detect changes in signaling, visualize proteins, and much more. Current approaches to generating these lines, however, have inherent limitations especially when investigating protein function and dynamics. Injection of mRNA, random integration of transgenes, and bacterial artificial chromosomes (BAC) often do not recapitulate endogenous expression patterns of the protein of interest. Faithful expression patterns—in space, time, and level—are necessary to probe the physiological and functional properties of a protein. The best way to achieve fidelity is by tagging the gene via a knock-in approach, creating a fusion protein at the endogenous locus. Yet, generating knock-ins has its own difficulties: it utilizes inefficient DNA repair pathways (e.g. low rate of homologous recombination compared to non-homologous end joining) and can introduce indels around the insertion site, resulting in out-of-frame tagged proteins that fail to fluoresce. Consequently, the zebrafish community lacks an extensive suite of transgenic lines with knocked-in fluorophore tags. Levic et al. (2021) seeks to solve this problem with a new method for endogenous protein tagging.
- continue reading -
---
Environmental Sustainability Spotlight
Sustainable Design of Zebrafish Facilities: Austin Bailey
Austin Bailey is an architect with Rowell Brokaw Architects, based in Eugene, Oregon (USA). He has worked extensively on the design and renovation of research laboratories and large aquatics facilities. He has placed a critical focus on sustainability in his projects. Sunandan Dhar, Viviana Vedder and Maximilian Breuer from the IZFS Environmental Sustainability Committee spoke to him about his experiences and advice for sustainable lab design.
- continue reading -
---
Science and Society
Inequality and the White Noise of Science
As I walk home, my pants soaking wet from crawling around on the floor of my fish facility fixing part of my twenty-plus year old fish system, I contemplate something a colleague said to one of my graduate students a few years ago. My student said the colleague was so impressed at what researchers in Chile were able to accomplish on much less funding. Yet, in spite of this positive perception of our advances in science a challenge we face is getting published, a common problem in the "Global South" (see below: (1, 2). Previously, when I was a professor at Cornell University, publishing papers was much easier compared to my experiences since moving to the University of Valparaiso, a fact that we discuss in the lab. Even though I was luckier than most, arriving to Chile with equipment and funding from abroad, the move from the Global North (USA: spends 3.1% GDP on R&D) to the Global South (Chile: spends 0.36% GDP on R&D) was more difficult than anticipated; like most things in life, until we have experienced the situation we do not understand the challenges.
- continue reading -
---
Zebrafish Research is Expanding in the Middle East!

A new Zebrafish Facility at Gulf Medical University in the United Arab Emirates doubles the number of zebrafish research groups in the country.
- continue reading -
---
Upcoming Events
The 3rd Italian Zebrafish Conference
February 9-11, 2022
Naples, Italy
10th Strategic Conference for Zebrafish Investigators (SCZI)
March 30-April 2, 2022
Dresden, Germany
17th International Zebrafish Conference (IZFC)
June 22-26, 2022
Montreal, Canada
---
Job Posts
To post to the IZFS Job Board you must be a member. Click here to join. If you have a job to post, please send an e-mail to info@izfs.org
---
Have an idea for the newsletter or would like to contribute? Contact us at info@izfs.org! We'd love to hear from you!
---
IZFS Newsletter Committee
Contributors

Rebecca Burdine

Cecilia Moens

Evan Brown

Sunadan Dhar

Ken Poss

Karuna Sampath

Makoto Kobiyashi

Özgün Özalp

Brant Weinstein

Han Wang

Kirsten Sadler Edepli

Lilanna Solnica-Krezel

Kathleen Whitlock

Tanya Whitfield

Zoltan Varga