Webinars Archive
---
Recordings are available to members through the "members-only" portal.
---
Innovations in zebrafish chromatin analysis: CUT&RUN, CUT&TAG and ChIP methods


May 4, 2021
9:00 - 10:00 a.m. ET and
4:00 - 5:00 p.m. ET
Zebrafish have emerged as a powerful model for understanding chromatin changes in the context of embryonic development. This seminar will highlight recent advances in understanding chromatin regulation during early embryogenesis, and will discuss how new technologies of CUT&RUN and CUT&TAG can facilitate chromatin analysis.
Mary Goll, PhD
University of Georgia

Patrick Murphy, PhD
University of Rochester Medical Center
---
Disease Modeling: Discovery and Modeling of Undiagnosed Human Diseases


April 6, 2021
11:00 am - 12:00 p.m. ET and
8:00 - 9:00 p.m. ET
There are more than 400 million people worldwide who suffer from undiagnosed diseases. Many of these diseases are extremely rare with as few as a single affected individual. Zebrafish play a central role in validation of unknown disease genes and elucidation of the underlying mechanisms of pathphysiology. In this webinar, I will discuss our work as part of the Undiagnosed Diseases Network.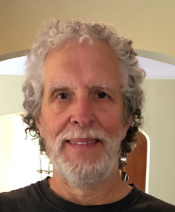 Monte Westerfield, PhD
University of Oregon
---
Neuro-Journey: From Forming Neuronal Connectivity to Generating Behavior


March 25, 2021
11:00 a.m. - 12:00 p.m. ET
Join us for an exciting webinar featuring a pair of dispatches on cutting-edge neuroscience research in zebrafish, spanning topics from the establishment of neuronal connectivity to the execution of lateralized motor behavior!
Harold Burgess, PhD
NIH

Corinne Houart, PhD
King's College London
---
Paper Writing


February 17, 2021
12:00 - 1:00 p.m. ET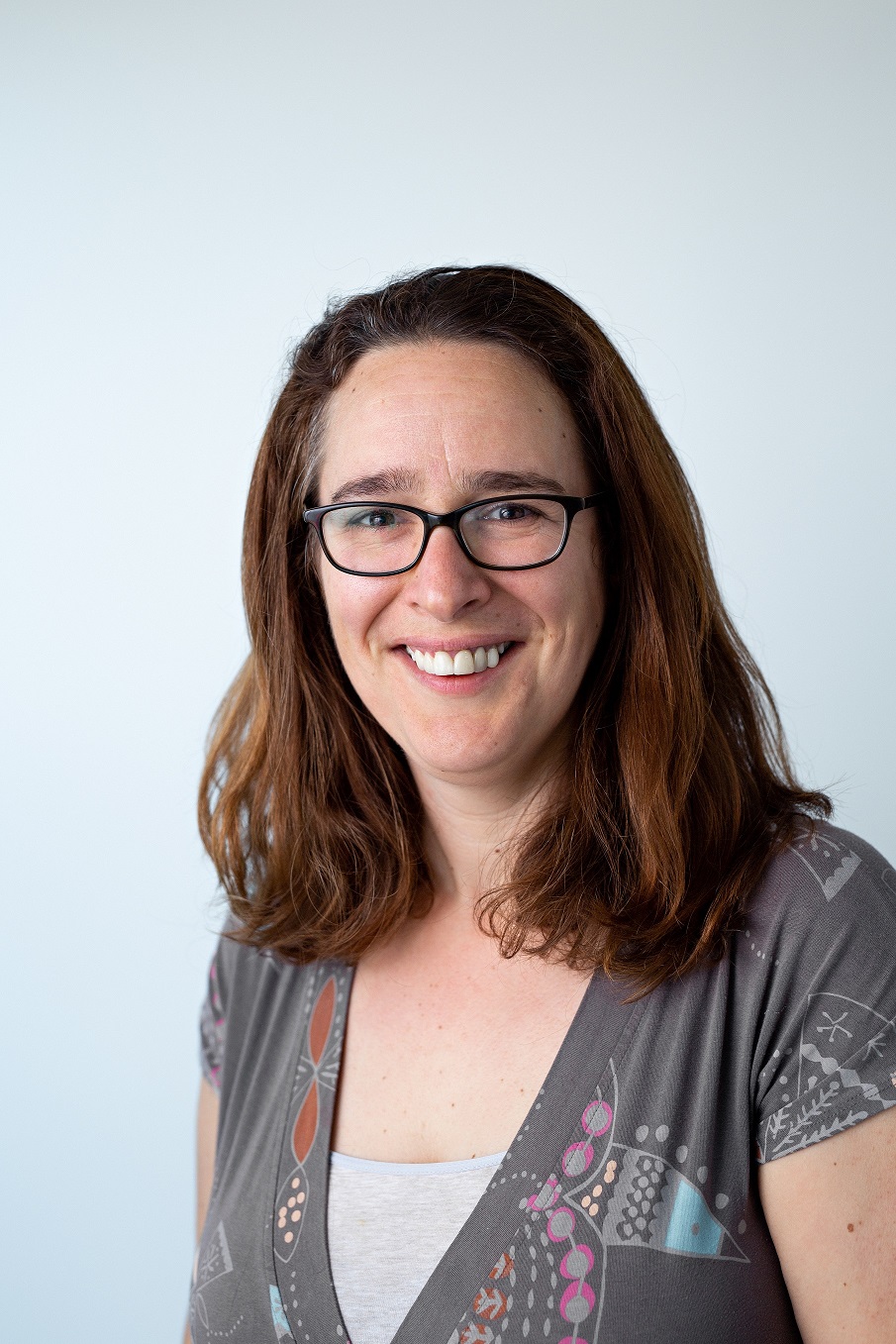 Katherine Brown, PhD
Development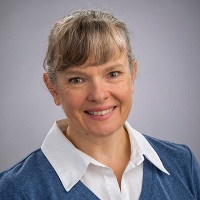 Cecilia Moens, PhD
Fred Hutchinson Cancer Research Center



Didier Stainier, PhD
Max Planck Institute

In this webinar, we plan to cover various aspects of manuscript submission and publication – from journal selection, manuscript and cover letter preparation and communications with the editor, through to revisions, rebuttals and finalisation of the article. We hope this will be an interactive session and encourage participants to submit questions in advance and contribute to the discussion.
---
Evolutionary Studies:
Just Under the Surface: Leveraging Zebrafish to Understand the Interplay Between Evolution and Development
January 14, 2021
9:00 - 10:00 a.m. ET
6:00 - 7:00 p.m. ET

Matthew Harris, PhD
Harvard Medical School
Not only is zebrafish a powerful model to understand gene function in development, this fish provides a valuable window to understand how evolution has shaped development, and conversely, how development shapes evolution. This talk will discuss how genetic analysis in this singular representative species can support broader analysis of all fishes, including us.
---
Drug Discovery: Can Zebrafish Screens Really Lead to New Human Medicines?




December 10, 2020


10:00 - 11:00 a.m. ET
7:00 - 8:00 p.m. ET

Randy Peterson, PhD
University of Utah
As the only vertebrate model organism amenable to scalable screens, the zebrafish has long been touted as having the potential to deliver new drug candidates. In the past few years, drug candidates discovered in zebrafish have finally begun to reach human trials, suggesting that the potential may be turning to reality. This webinar will illustrate the arc of zebrafish drug discovery from academic lab to the clinic as well as highlight key challenges and emerging opportunities in zebrafish drug discovery.
---
Cancer Modeling
November 17, 2020
9:00 - 10:00 a.m. ET
3:00 - 4:00 p.m. ET

Richard White, MD, PhD
Memorial Sloan Kettering Cancer Center
In this webinar, we will discuss how the intersection of developmental programs and the microenvironment drive melanoma progression and metastasis. Additionally, we will touch on new transgenic technologies in zebrafish, including Transgene Electroporation (TEAZ) and combinatorial methods.
---
Imaging Workshop
October 20, 2020
12:00 - 2:00 p.m. ET
| | |
| --- | --- |
| Speaker | Talk Title |
| Jan Huisken, PhD - Morgridge Institute for Research | Zebrafish Light Sheet Imaging With a Modular, Portable Microscope |
| Elizabeth Hillman, PhD - Columbia University | Broad Applications of SCAPE Microscopy for High-Speed 3D Imaging in Zebrafish Larvae |
| Misha Ahrens, PhD - HHMI Janelia Research Campus | Imaging Neuronal and Glial Activity in Behaving Zebrafish |
| Kristen Kwan, PhD - The University of Utah | Computational Approaches to Dissecting Developmental Tissue Morphogenesis |
| Elisabeth Kugler, PhD - University College London | Quantifying the 3D Zebrafish Brain Vasculature in LSFM Data |
| Jonas Hartmann, PhD - University College London | Exploring Morphogenesis with Imaging and Data Science |
Moderator: Debbie Yelon, PhD - University of California San Diego
Imaging and image analysis are central components of many types of zebrafish research. The presentations in our imaging workshop will highlight a variety of innovative approaches for capturing biologically informative images and for performing insightful image analysis.
---
Single Cell Genomics
September 29, 2020
12:00 - 1:00 p.m. ET

Tatjana Sauka-Spengler, PhD
University of Oxford
---
How to Interview for a Zebrafish PI Position Workshop
August 27, 2020
9:00 - 10:30 a.m. ET



Phil Ingham, PhD Lila Solnica-Krezel, PhD
Phil Ingham, PhD - Nanyang Technological University
Bushra Raj, PhD - Harvard University
Lila Solnica-Krezel, PhD - Washington University School of Medicine
Nadine Vastenhouw, PhD - Max Planck Institute
Participate in this workshop to learn how to best prepare for an interview and gain insight about the interviewing process for a Zebrafish PI position. This webinar will feature an interactive Q&A session with these four leaders.
---
Online Genome Editing Workshop
July 22, 2020
9:00 - 11:00 a.m. ET
While generating mutations at specific loci has become routine, more sophisticated forms of genome editing in zebrafish remain challenging. Four leaders in this field will be sharing their latest data and advice.

David Grunwald, PhD - University of Utah
Bo Zhang, PhD - Peking University
Filippo Del Bene, PhD - Institut de La Vision
Darius Balciunas, PhD - Temple University
Moderator: Didier Stainier, PhD - Max Planck
---
Zebrafish
Husbandry - Environmental and Husbandry Limits on the Growth of the Zebrafish Model System: What We Need to Improve Upon and How We Do It
June 23, 2020 at 11:00 a.m. and 3:00 p.m. ET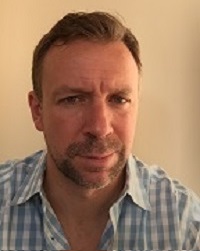 Christian Lawrence
Join expert, Christian Lawrence, in an one-hour webinar that will center around key aspects of zebrafish environmental management and husbandry that are critical to the continued growth and applicability of the model system. Recent scientific and technological advances in nutrition, welfare, population genetics, sanitization, and pathogen control will be highlighted, and their implications for the field will be discussed. An interactive Q&A session will follow the presentation.
Christian Lawrence directs the Aquatic Resources Program (ARP) at Boston Children's Hospital (BCH). ARP administers the zebrafish program at BCH, which is one of the largest and most active of its kind in the world. Mr. Lawrence also serves as a faculty member for the Health and Colony Management of Laboratory Fish course at the Mount Desert Island Biological Laboratory, and was a Fulbright Specialist at the Bar-Ilan University Faculty of Medicine in Safed, Israel in 2013. He is co-author of The Laboratory Zebrafish, and has written a number of scientific publications on zebrafish biology and culture.
---
Zebrafish Cardiac Regeneration Workshop
June 15, 2020
10:00 a.m. - 12:30 p.m. ET
Zebrafish have become a very popular model to investigate mechanisms of cardiac regeneration following the pioneering studies by Ken Poss, PhD, in 2002. This webinar will feature presentations by six leaders in this very active field followed by a round table discussion.

Ken Poss, PhD - Duke University Medical Center
Caroline Burns, PhD - Boston Children's Hospital
Kazu Kikuchi, PhD - National Cerebral and Cardiovascular Center
Gilbert Weidinger, PhD - Ulm University
Jeroen Bakkers, PhD - Hubrecht Institute
Nadia Mercader, PhD - University of Bern
Moderator: Didier Stainier, PhD - Max Planck
---
Grant Writing Basics
May 28, 2020 at 11:00 a.m. and 9:00 p.m. ET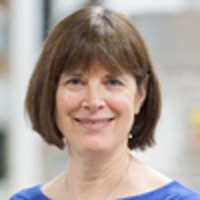 Mary Mullins, PhD
Writing a strong grant proposal requires compelling science, a well written narrative that emphasizes the significance and novelty of your research, and convincing evidence of your ability to accomplish the goals. Get tips on writing a strong, persuasive grant proposal, and avoiding certain pitfalls. Attend this one-hour webinar featuring Mary Mullins, PhD from the University of Pennsylvania. An interactive Q&A session will follow the presentation.
---
Use of CRISPR/Cas9 for Targeted Integration in Zebrafish
April 29, 2020 at 5:00 p.m. and 9:00 p.m. ET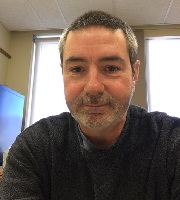 Jeffrey Essner, PhD
Jeffrey Essner, PhD, from Iowa State University, will present the latest updates on the use of CRISPR/Cas9 for targeted integration in zebrafish.

Dr. Jeffrey Essner is a professor and zebrafish PI at Iowa State University. Over the past several years, he has collaborated with Drs. Maura McGrail, Drena Dobbs, Karl Clark and Stephen Ekker on an NIH R24 project to develop tools for the zebrafish community for targeted integration tools and conditional alleles. His talk will focus on these efforts and highlight the resources developed. A question and answer session will follow the presentation.