Webinars Archive
---
Recordings are available to members through the "members-only" portal.
Online Genome Editing Workshop
July 22, 2020
9:00 - 11:00 a.m. ET
While generating mutations at specific loci has become routine, more sophisticated forms of genome editing in zebrafish remain challenging. Four leaders in this field will be sharing their latest data and advice.

David Grunwald, PhD - University of Utah
Bo Zhang, PhD - Peking University
Filippo Del Bene, PhD - Institut de La Vision
Darius Balciunas, PhD - Temple University
Moderator: Didier Stainier, PhD - Max Planck
Zebrafish
Husbandry - Environmental and Husbandry Limits on the Growth of the Zebrafish Model System: What We Need to Improve Upon and How We Do It
June 23, 2020 at 11:00 a.m. and 3:00 p.m. ET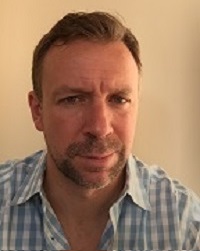 Christian Lawrence
Join expert, Christian Lawrence, in an one-hour webinar that will center around key aspects of zebrafish environmental management and husbandry that are critical to the continued growth and applicability of the model system. Recent scientific and technological advances in nutrition, welfare, population genetics, sanitization, and pathogen control will be highlighted, and their implications for the field will be discussed. An interactive Q&A session will follow the presentation.
Christian Lawrence directs the Aquatic Resources Program (ARP) at Boston Children's Hospital (BCH). ARP administers the zebrafish program at BCH, which is one of the largest and most active of its kind in the world. Mr. Lawrence also serves as a faculty member for the Health and Colony Management of Laboratory Fish course at the Mount Desert Island Biological Laboratory, and was a Fulbright Specialist at the Bar-Ilan University Faculty of Medicine in Safed, Israel in 2013. He is co-author of The Laboratory Zebrafish, and has written a number of scientific publications on zebrafish biology and culture.
Zebrafish Cardiac Regeneration Workshop
June 15, 2020
10:00 a.m. - 12:30 p.m. ET
Zebrafish have become a very popular model to investigate mechanisms of cardiac regeneration following the pioneering studies by Ken Poss, PhD, in 2002. This webinar will feature presentations by six leaders in this very active field followed by a round table discussion.

Ken Poss, PhD - Duke University Medical Center
Caroline Burns, PhD - Boston Children's Hospital
Kazu Kikuchi, PhD - National Cerebral and Cardiovascular Center
Gilbert Weidinger, PhD - Ulm University
Jeroen Bakkers, PhD - Hubrecht Institute
Nadia Mercader, PhD - University of Bern
Moderator: Didier Stainier, PhD - Max Planck
Grant Writing Basics
May 28, 2020 at 11:00 a.m. and 9:00 p.m. ET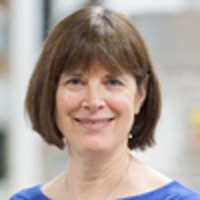 Mary Mullins, PhD
Writing a strong grant proposal requires compelling science, a well written narrative that emphasizes the significance and novelty of your research, and convincing evidence of your ability to accomplish the goals. Get tips on writing a strong, persuasive grant proposal, and avoiding certain pitfalls. Attend this one-hour webinar featuring Mary Mullins, PhD from the University of Pennsylvania. An interactive Q&A session will follow the presentation.
Use of CRISPR/Cas9 for Targeted Integration in Zebrafish
April 29, 2020 at 5:00 p.m. and 9:00 p.m. ET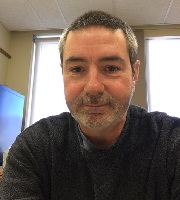 Jeffrey Essner, PhD
Jeffrey Essner, PhD, from Iowa State University, will present the latest updates on the use of CRISPR/Cas9 for targeted integration in zebrafish.

Dr. Jeffrey Essner is a professor and zebrafish PI at Iowa State University. Over the past several years, he has collaborated with Drs. Maura McGrail, Drena Dobbs, Karl Clark and Stephen Ekker on an NIH R24 project to develop tools for the zebrafish community for targeted integration tools and conditional alleles. His talk will focus on these efforts and highlight the resources developed. A question and answer session will follow the presentation.