Travel Grants
Through grant support from the National Institute of Health and the Company of Biologists, the International Zebrafish Society (IZFS) is pleased to be able to offer financial assistance for the Strategic Conference of Zebrafish Investigators.
Travel Grant Applications Now Closed
The Company of Biologists Priority Funding: Early career lab heads/PIs internationally.
National Institutes of Health Priority Funding: US-based lab heads/PI's with consideration on impact and originality of their abstracts, as well as on the basis of gender, race, career stage and need.
Applications closed on August 28, 2023.
Grant Support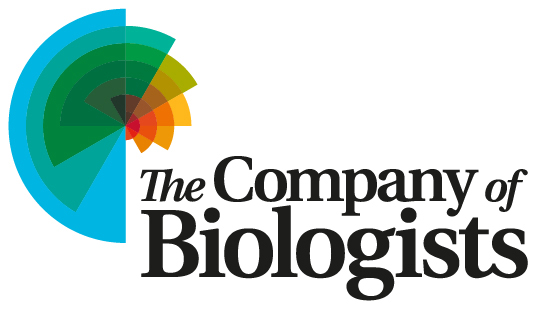 The National Institute of Health (NIH)
Tag us on Twitter @Co_Biologists

---
Join Today!
Click the button below to begin the membership application. You will be prompted to enter your email address. An secure link will be sent to your email address which you may click on to continue the application. Please check spam and junk boxes.
Renew Today!
If you have not logged into your account since prior to September 2019, you will need to establish new user credentials to access your member record. To do so, click on "Login Help" on the next screen where you will be prompted to enter your email address. If you have a new email address, please contact IZFS at info@izfs.org or +1 (414) 918-9835 so that staff can update your email address on file.