Keynote Lectures | Block Program | Thematic Program | Monday Optional Activities | Banquet
SCZI Program
SCZI will feature a two fantastic keynote speakers, a wealth of plenary and concurrent sessions will highlight the latest zebrafish research advances and inform participants about the newest cutting-edge zebrafish research tools and technologies.
---
Keynote Lecturers
The 10th Strategic Conference of Zebrafish Investigators Organizing Committee is thrilled to announce the Keynote Lecturers: Judith Eisen, PhD & Ken Poss, PhD!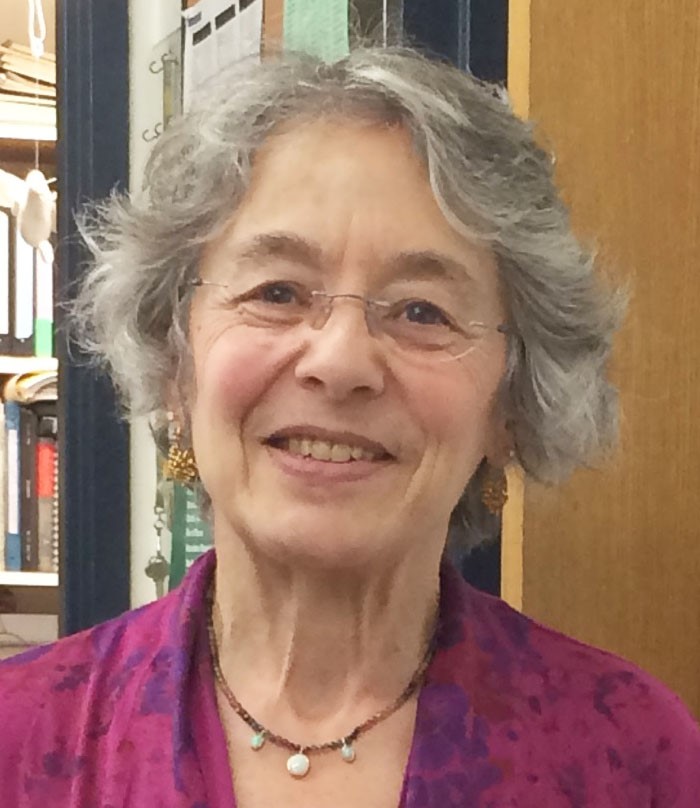 FROM GUTS TO BRAINS
Judith Eisen, PhD
University of Oregon
January 6, 2024 | 7:00 -8:00pm PT
Judith Eisen is a Professor of Biology and member of the Institute of Neuroscience at the University of Oregon. She received her PhD from Brandeis University where she explored neural circuit modulation in the crustacean stomatogastric ganglion central pattern generator. As a postdoctoral fellow at the University of Oregon, she helped discover the first individually identified spinal motoneurons in a vertebrate and described their development in living embryos. Since starting her own laboratory, Eisen has investigated mechanisms underlying specification and development of central and peripheral neurons and glia and how these cells establish the circuitry underlying homeostasis and behavior. A current focus of this research is to understand not only the genetic and cellular mechanisms of neurodevelopment, but also how these mechanisms are modulated by host perception of molecules produced by host-resident microbes. This work combines a genetic approach in zebrafish with manipulations of zebrafish-associated microbes to learn how the host nervous system influences the intestinal microbiota and intestinal health, how host-associated microbes modulate brain gene expression, cellular differentiation, neural circuit formation and emergent behavior, and how the host immune system participates in interactions between the nervous system and microbiota.
REGULATING TISSUE REGENERATION
Ken Poss, PhD
Duke University Medical Center
January 9, 2024 | 7:30-8:30pm PT
Ken Poss is a James B. Duke Professor of Regenerative Biology and Head of the Duke Regeneration Center at Duke University. He received his B.A. in Biology from Carleton College in 1992, and his Ph.D. in Biology from MIT in 1998 for research with Susumu Tonegawa. Dr. Poss was a postdoctoral fellow with Mark Keating at the University of Utah and Boston Children's Hospital. In 2003, he initiated his research program at Duke to investigate zebrafish models of regeneration. Poss discovered heart regeneration in zebrafish, establishing an important natural model of robust cardiac repair, and his lab has identified key mechanisms of tissue regeneration in this animal model over the past 20 years. Recent work from his lab has developed live imaging approaches to regeneration, and has discovered and defined regulatory sequences that control regeneration programs, named tissue regeneration enhancer elements. Poss' research goal is to elucidate the cellular and molecular mechanisms of regeneration, and to use this information to improve the poor regenerative capacity of human tissues like the heart, spinal cord, and limbs.
---
Block Agenda
*As of July 18, 2023, agenda is subject to change
Saturday, January 6
Sunday, January 7
Monday, January 8
Tuesday, January 9

7:30 - 8:30
Breakfast
7:30 - 8:30
Breakfast
7:30 - 8:30
Breakfast
8:00 AM
8:30 - 10:30
Plenary Session II
8:30 - 10:30
Plenary Session III
8:30 - 10:30
Plenary Session IV
9:00 AM
10:00 AM
10:30 - 11:30
Exhibits and Coffee Break
10:30 - 12:30
Concurrent Sessions II
10:30 - 11:30
Exhibits and Coffee Break
11:00 AM
11:30 - 12:30
Workshops I
11:30 - 12:30
Workshops II
12:00 PM
12:30 - 1:45
Lunch
12:30 - 1:45
Lunch
12:30 - 1:45
Lunch
1:00 PM
1:45 - 2:45
Community Session I
2:00 - 6:00
Optional Activity
1:45 - 2:45
Community Session II
2:00 PM
2:45 - 3:45
Exhibits and Coffee Break
2:45 - 3:45
Exhibits and Coffee Break
3:00 PM
3:45 - 5:45
Concurrent Sessions I
3:45 - 5:45
Concurrent Sessions III
4:00 PM
5:00 PM
6:00 PM
6:00-7:00
Dinner
6:00-7:00
Dinner
6:00-7:00
Dinner
6:00-7:00
Dinner
7:00 PM
7:00 - 8:00 Keynote Lecture
Dr. Judith Eisen
7:30 - 10:30
Poster Session I & Exhibits
7:30 - 10:30
Poster Session II & Exhibits
7:30 - 8:30 Keynote Lecture
Dr. Ken Poss
8:00 PM
8:00 - 9:00
Plenary Session I
8:30 - 11:00
Banquet
9:00 PM
9:00 - 11:00
Welcome Reception
10:00 PM
---
Thematic Program & Session Chairs
Blood & Lymphatic Systems
Eirini Trompouki, PhD
Max Planck Institure of Immunobiology and Epigenetics

Brain, Neural Circuits & Behavior
Claire Wyart, PhD
Paris Brain Institute (I.C.M)

Cancer & Growth Control
Kirsten Sadler Edepli, PhD
New York University Abu Dhabi

Cardiac, Craniofacial & Musculoskeletal Systems
Emily Noel, PhD
University of Sheffield

Disease Models
Pascale Bomont, PhD
Institute NeuroMyoGene (INMG)

Ecology & Evolution
Ingo Braasch, PhD
Michigan State University

Emerging Technologies – Imaging & Omics
Ferenc Mueller, PhD
University of Birmingham

Gene Regulation, Epigenetics & Genomics
Maura McGrail, PhD
Iowa State University

Germline & Early Development
Yaniv Elkouby, PhD
The Hebrew University of Jerusalem

Infection & Immunity
Carmen Feijoo, PhD
Universidad Andres Bello

Morphogenesis, Polarity and Migration
Yonghua Sun, PhD
Institute of Hydrobiology, CAS

Neurobiology & Sensory Systems
Ajay Mathuru, PhD
Yale NUS College

Physiology & Metabolism
Rachel Brewster, PhD
University of Maryland Baltimore County

Regeneration & Stem cells
Mayssa Mokalled, PhD
Washington University School of Medicine

Toxicology & Chemical Biology
Dan Gorelick, PhD
Baylor College of Medicine
---
Monday, January 8 Optional Activities | 2:00pm - 6:00pm
Monterey Bay Aquarium Excursion - $80
Visit the Monterey Bay Aquarium! An aquarium unlike any other. From sea otters to seaweeds, the unique oceanfront location and timeless galleries bring the wonders of the ocean to life for all visitors. But beyond the exhibits, they are transforming what it means to be an aquarium. The mission of the Monterey Bay Aquarium is to inspire conservation of the ocean
The cost of this excursion covers the cost of adult admission and shuttle service. If you wish to visit the aquarium but not shuttle please purchase your admission through the Monterey Bay Aquarium website. If you plan on attending, we recommend you purchase through the IZFS to help encourage sustainability by carpooling via shuttle.
Purchase your excursion to the Monterey Bay Aquarium when registering or contact info@izfs.org with any questions.
Optional Activity TBA!
---
Banquet
The 10th SCZI Banquet will take place the final day of the conference from 8:30-11:00pm and is welcome to ALL attendees free of charge! Join the final evening for good food, great company and even better dancing!