Meet the Candidates!
2023 IZFS Board of Directors Election Candidates
President-Elect | Treasurer | Europe & West Asia | East Asia | | US & Canada
President-Elect (one selected)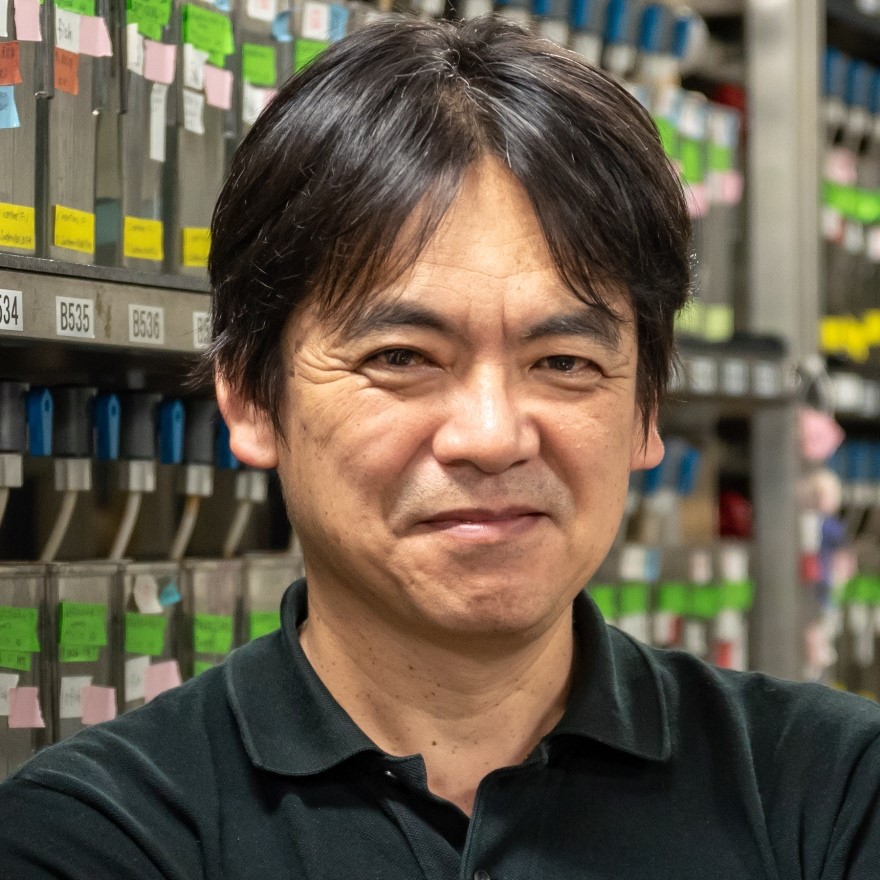 Koichi Kawakami, PhD
Laboratory of Molecular and Developmental Biology
National Institute of Genetics

Candidate Statement:
I have been working on zebrafish for the last 29 years, and have developed a useful transposon system and transgenic fish resources. I also served on the IZFS Board of Directors from 2014-2021. A major accomplishment of my time as a board member was to set up a system to hold the International general meetings and PI meetings on a rotating basis around the world. Unfortunately, after the first international meeting in China in 2019, the Covid-19 pandemic broke out worldwide and the PI meeting scheduled for 2020 in Taiwan was cancelled. As a responsibility of IZFS in the post-Covid era, we need to work hard to ensure the smooth operation of this system, and I would be happy if I could make the best efforts by being involved in the first few meetings. In fact, I believe that zebrafish researchers have been open-minded and helpful to each other. This friendly and cooperative atmosphere is central to the zebrafish field, and I would be happy to contribute to IZFS to maintain and expand such a good environment. More and more people and countries are becoming active in the zebrafish field, and I believe that IZFS has an important role to play in creating an environment where these people can freely enjoy science.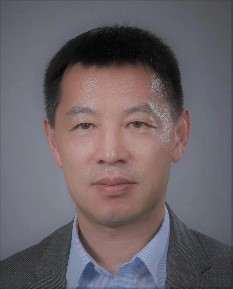 Feng Liu, PhD
Professor
State Key Laboratory of Membrane Biology
Institute of Zoology, Chinese Academy of Sciences

Candidate Statement:
I am honored to be nominated for the role of IZFS President-elect. As a former IZFS board member during 2018-2020, I realize that leading the IZFS is both a great honor to a fish scientist and also an enormous responsibility to the community. In the last 15 years, my group (http://english.biomembrane.ioz.cas.cn/research/groups/liufeng/) has been interested in developmental hematopoiesis in vertebrates, focusing on the transcriptional and epigenetic regulation of hematopoietic stem and progenitor cell (HSPC) development in zebrafish. In addition to the research and educational activities, I have been serving different societies domestically and internationally and actively involved in society activities. Currently, I am the President of China Zebrafish Society, and have organized or co-organized many international meetings including 2011 Asia-Pacific Zebrafish Meeting, the 14th International Zebrafish Conference, as well as China Zebrafish Society (CZFS) meetings since 2010 as well as the well-known 'flying fish' webinars in China during the COVID-19 pandemic and afterwards. In 2022, I was appointed as the Dean of School of Life Sciences, Shandong University, located in Qingdao, a beautiful coastal city. This position will surely help to support the IZFS community meetings or workshops in the near future.
If elected, I would serve the society to promote more broad applications of zebrafish model in all aspects of biology worldwide, ensure a leader role of IZFS in helping the community, by doing the following.
Encouraging young scientists in career development by 1) involving more young scientists as speakers or organizers for scientific activities, 2) setting up more awards or scholarship to support the attendance of outstanding students in international conferences.
Building strong ties between IZFS and local zebrafish societies, and between fish societies and other life science societies, to coordinate or cohost large international conferences or activities, such as developmental biology related conferences.
Promoting communication and dissemination by organizing webinars (such as the 'flying fish' series we have been organizing during the past 3 years), producing text or video using local popular social media platforms.
---
Treasurer (one selected)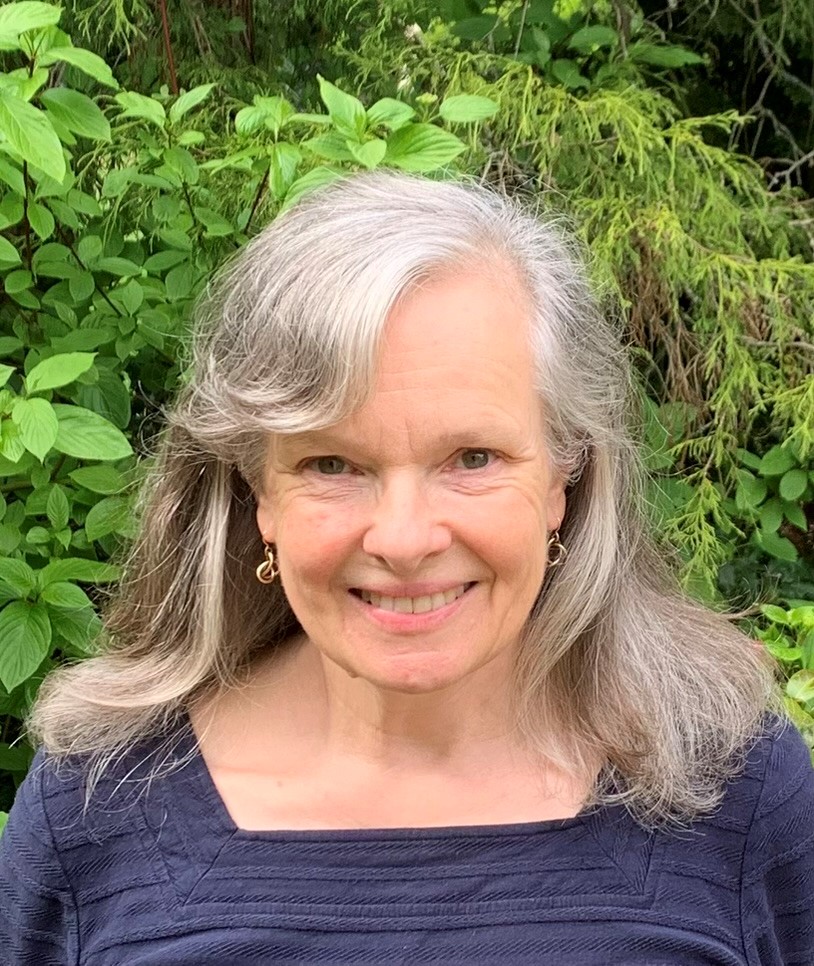 Cecilia Moens, PhD
Professor, Division of Basic Science
Fred Hutchinson Cancer Center

Candidate Statement:
It is my honor and pleasure to stand for election as Treasurer for the IZFS. The role of Treasurer is to manage the Society's finances: budgeting, authorizing expenses and advising on investments; and to serve on the Executive Committee where the work of the Society is done. These are important responsibilities that I will take on with commitment and rigor.
I owe my career to the zebrafish and consider the zebrafish community my scientific home. I am currently on the IZFS Board (2020-2023) and am the editor of the quarterly IZFS News Splash. I am also serving on the Allied Program Committee for the 2024 TAGC meeting. I am a past organizer of the International Zebrafish conference (2010) and PI meeting (2013). For 20 years (1997-2017) I served on the faculty of the Woods Hole Zebrafish Genetics and Development course where I had the pleasure of meeting many of today's leading zebrafish PIs at an early stage in their careers.
As an International Society the IZFS is responsible for promoting zebrafish research around the world. But the pandemic, climate change and inflation have combined to change how readily our members will travel internationally to the IZFS conferences. The IZFS Board is working to adapt to this new world, with the fully hybrid 2022 IZFS conference in Montreal a resounding but expensive success. My goal as Treasurer will be to increase revenues: through memberships, corporate sponsorship, publications and wise short- and long-term investments, so that the IZFS can lower financial barriers for conference attendance. Stronger IZFS coffers will also enable the IZFS to fund new programs. My goal will be to fund a travel award for trainee members to visit another zebrafish lab to learn a skill that will take their research in a new direction.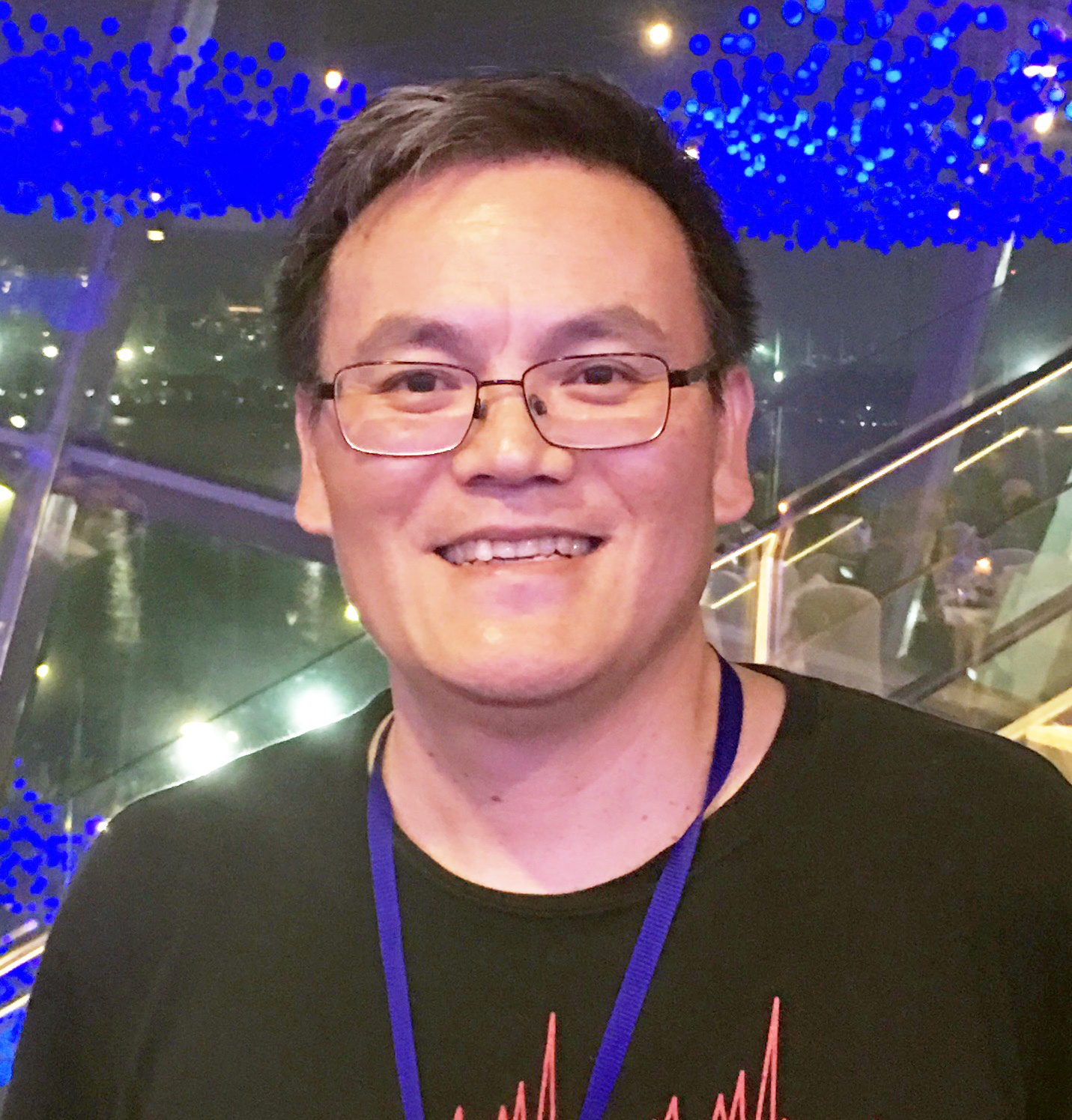 Han Wang, PhD
Professor and Director, Center for Circadian Clocks
Soochow University, Suzhou, China

Candidate Statement:
I have used zebrafish to study circadian clocks and sleep for over 20 years. Previously, I organized the 3rd National Zebrafish Conference of China in 2013 and, as the main organizer, organized the 14th International Zebrafish Conference (IZFC) in Suzhou in 2019. As a member of the Scientific Advisory Committee/the Organizing Committee/the Scientific Committee, I took part in organizing the 12th Zebrafish Disease Models Conference (ZDM), the 30th Conference of the International Society for Chronobiology (ISC) in 2019, and the Asian Conference on Fish Models for Diseases and the 10th Congress of the Asian Sleep Research Society in 2023. Since 2020, I have served as an Eastern Asia Representative, and also on the Newsletter Committee, and recently on the Awards Committee of IZFS. I am a board member of the International Society for Chronobiology (ISC) and was President of the Chinese Society for Chronobiology (CSC). I am honored to be nominated for an IZFS board officer as Treasurer. If elected, I will try my best to fulfill the duties/tasks of the Treasurer, as specified in the IZFS Bylaws, and work with other officers to make IZFS function better and serve the zebrafish community better. Further, I think that IZFS should play important roles in the zebrafish community as follows: (1) to advocate the importance of the zebrafish model to the Society, governments, and funding agencies; (2) to organize well both the International Zebrafish Conference (IZFC) and the Strategic Conference of Zebrafish Investigators (SCZI), ensuring that both Conferences serve all zebrafish researchers around the world; (3) to provide quality services to the IZFS members; (4) to coordinate well with other zebrafish research societies; and (5) to train and educate young generations of zebrafish researchers.
---
Europe & West Asia (one selected)
Dimitris Beis, PhD
Associate Professor Biological Chemistry,
Faculty of Medicine, University of Ioannina, Greece
Affiliated Investigator
Biomedical Research Foundation, Academy of Athens

Candidate Statement:
I am honored to have been nominated for the IZFS Europe & West Asia representative Board position.
My zebrafish journey began in 2000 during an EMBO course at Tubingen when I was a PhD candidate studying Arabidopsis, and continued in 2002 when I joined the Stainier lab at UCSF as a post-doc. Since then, I have devoted my career to studying and promoting the use of zebrafish as a biomedical model.
As a post-doc in the Stainier lab, I identified several mutants regulating cardiac valve development through a forward genetic screen. In 2006, I returned to Greece and introduced zebrafish to the Greek biomedical research community. To this day, I maintain the largest zebrafish facility in the country. Over the years, I have collaborated with several Greek research teams and trained numerous students and postdoctoral fellows to use zebrafish as an experimental model system in a wide array of projects. I am a founding member of the European Zebrafish Society (EZS, EuFishBiomed), and have served on its Board twice.
If elected to the IZFS Board, I will work diligently to promote zebrafish research and increase awareness on the versatility of the zebrafish model. Furthermore, I will make every effort to strengthen collaboration and create strong synergies between the different zebrafish societies. Due to its international reach, IZFS can act as an umbrella-society to facilitate regulatory issues concerning zebrafish research and provide opportunities for education and training worldwide.
I am very excited to be a part of the IZFS community and to contribute towards the development of strategies and policies that advance the field of zebrafish research and, ultimately, attract new generations of zebrafish PIs.
Thank you for your consideration, and I look forward to the opportunity to join the IZFS Board.
Filippo Del Bene, PhD
Team leader Developmental biology department
Institut de la Vision/INSERM

Candidate Statement:
I am honored to be a nominee for the Europe and West Asia position for the IZFS Board of Directors. My lab uses zebrafish to study the development and function of neural circuits. I have also been involved in generating novel tools for the field that have helped expand genetic manipulations in zebrafish, making our powerful model even more attractive for basic science and translational biomedical research. Since my PhD, I have been actively participated in international zebrafish meetings and have witnessed tremendous scientific and technological advances during the last two decades. I have also been fortunate to engage in collaborative efforts that have helped our field grow.
I am currently serving as board member for the European Society for Fish Models in Biology and Medicine and I actively advocate for the use of zebrafish as a model organism in basic biology and translational research by organizing meetings, participating on review panels, and performing editorial responsibilities. Becoming a member of the IZSF board will allow me to expand my activities in promoting zebrafish as a model organism and use this new opportunity to reach a wider audience. Having also worked with Medaka and more recently with Danionella sp., I also intend to encourage mutually beneficial interactions between the zebrafish research community and scientists working with other fish models.
Finally, I am deeply indebted to our community for its collegial and supportive spirit that has allowed me to both develop as a scientist and successfully train the next generation of researchers. If elected, it will be my top priority to perpetuate these important values.
---
East Asia Regional Representative (one selected)
Hiroyuki Takeda, PhD
Professor
Faculty of Life Sciences, Kyoto Sangyo University

Candidate Statement:
I am honored to be nominated for the IZFS East Asia Regional Representative Board position to succeed Tohru Ishitahi in this position. Indeed, it would be a great pleasure to contribute to the zebrafish community, which has long supported and influenced my research, at the end of my career as a researcher. Looking back, it has been more than 30 years since I started using zebrafish for the first time in Japan in 1991, together with Hitoshi Okamoto. Zebrafish developmental genetics is my starting and still standing point. In addition to zebrafish, in 2000, I introduced medaka fish as a second model in my research at the National Institute of Genetics, and have continued to study on genome structure, evolution, and epigenetic modifications, in parallel with developmental genetics of zebrafish.
Being appointed as Dean of the Faculty of Science at the University of Tokyo in 2017 and then Vice President in 2020, my time spent for administration duties drastically increased, which somewhat took me away from the research field. After much consideration, I decided to retire from the University of Tokyo together with the position of vice president, where I worked for 21 years, at the end of March this year, one year earlier than the official retirement age (65 years old). On 1st April, I moved to a private university located in Kyoto and I am currently setting up my new (but small) laboratory there. The reason I transferred to the private university was to return to research and to continue my work probably until the age of 70. So, I will have more time for research and community activities.
If elected, I will be a senior board member, two generations older than my predecessor Tohru. I am not a young researcher, but have had various experiences and networking in science. As a board member, I would like to focus on connecting researchers in Asian countries with the international community by utilizing the networks I have cultivated with zebrafish and medaka researchers in Asian countries such as China, Korea, Singapore, Taiwan, and Malaysia. Furthermore, I have been serving as the President of the Japanese Society of Developmental Biologists (JSDB) for four years (the term ends this May, 2023), and so I would like to promote collaboration with the developmental biology community in Japan and around the world. I think the point is activities that will push young researchers in the Asian region to the world stage.
Chengtian Zhao, PhD
Professor, Institute of Evolution & Marine Biodiversity
Ocean University of China

Candidate Statement:
I am honored to be considered as the East Asia representative. I have over twenty years of experience working with zebrafish and I am currently focused on researching the mechanism of ciliogenesis using this model system. Cilia are small organelles that protrude from cell surfaces, and their defects have been linked to a wide range of human genetic disorders. In my lab, we have identified the signaling pathways responsible for body straightening regulated by motile cilia. Our studies may help us understand the causes of idiopathic scoliosis, which is the most common spine curvature disorder in adolescents.
I am a member of the board of the China Zebrafish Society and have extensive experience organizing meetings. In 2015, I co-organized the fourth China Zebrafish Conference with my colleagues, which attracted more than 500 attendees. Additionally, I was one of the initiators behind the first China Cilia Conference held in 2015 at my university. In 2021, I organized the first China Zebrafish Conference for Young Investigators and was selected as the Vice President of the Youth Committee of China Zebrafish community. During the pandemic, I also contributed to organizing the Flying Fish Webinar for the China Zebrafish community, where many researchers from both china and international countries were invited to participate over the last two years.
I have collaborated with numerous international scientists from the IZFS community, particularly those from East Asia, such as Singapore and Japan. If selected, I will continue to advance the concept of using zebrafish as a model to study human diseases and attract more young scientists to join our community. I will help organize international and regional scientific meetings to further promote collaborations between scientists in China and IZFS, especially within the East Asian community. It would be an honor to serve as a board member of our society, and I thank you for your kind consideration.
US and Canada Regional Representative (two selected)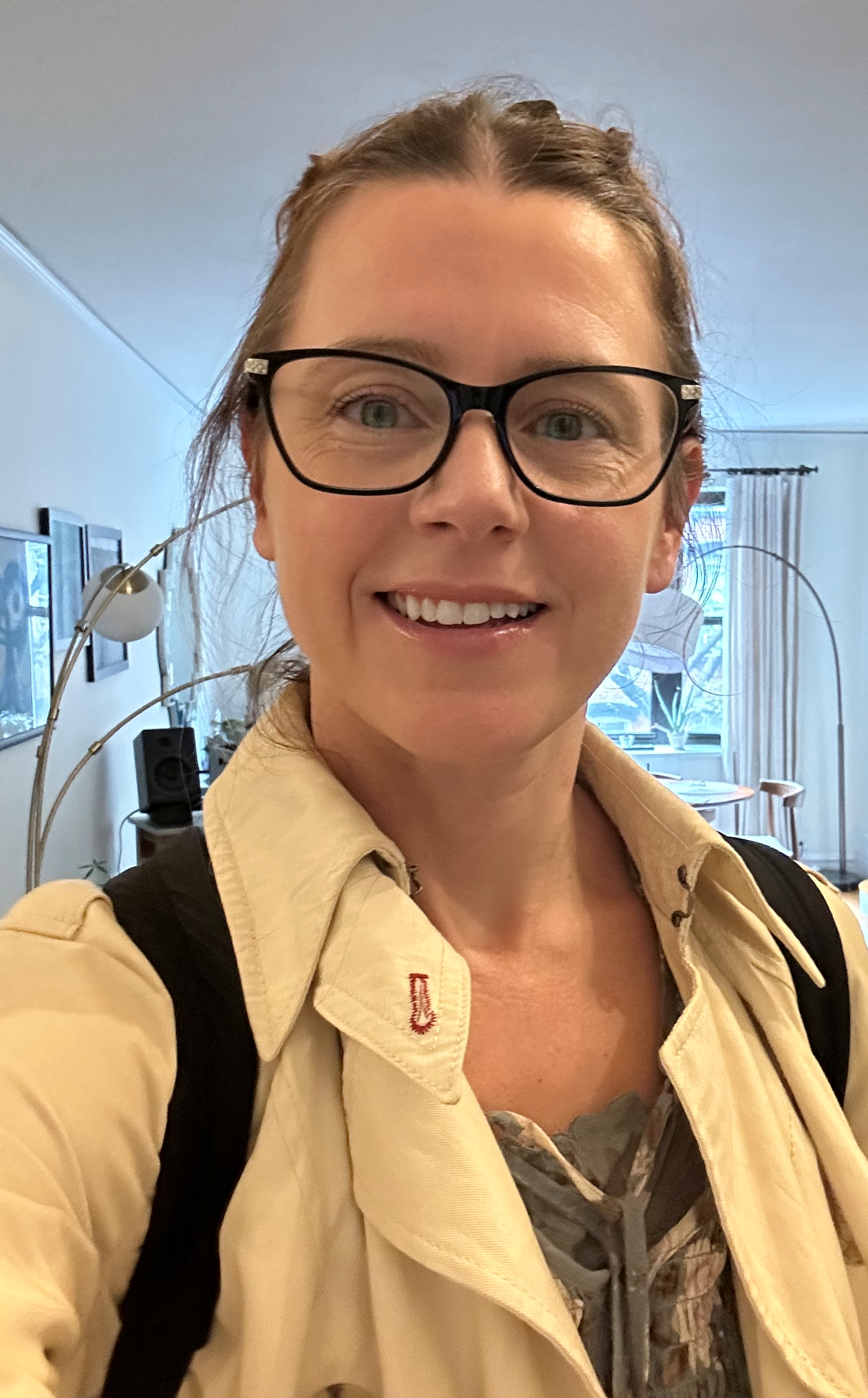 Florence Marlow, PhD
Associate Professor
Department of Cell, Developmental and Regenerative Biology
Icahn School of Medicine at Mount Sinai

Candidate Statement:
I am honored to be a nominee for the Board of Directors as a US/Canada representative of the IZFS. I am a developmental and reproductive biologist who joined the zebrafish community 27 years ago when Lila Solnica-Krezel hired me as her research assistant. I fell in love instantly and it has been thrilling to see the community grow and evolve into today's sophisticated and extremely powerful interdisciplinary model system.
Our research team uses zebrafish to explore the genetic, molecular, and cellular mechanisms regulating reproductive system formation, function, and health. I direct graduate courses and have taught in others, including the Zebrafish Development and Genetics Course. I co-direct our graduate training area in Developmental Biology and was Associate Director of the MSTP program. I have served on the organizing committee for the Zebrafish PI meeting, and chaired sessions at IZFS Conferences, and co-organized regional meetings and institute retreats.
I understand that engagement of scientists, nonscientists, and future scientists is important to the success of our community. I have directed zebrafish core facilities, and served on Animal Care and Use Committees. With Jamie Shuda, I established and direct BioEYEs NYC. I am committed to scientific outreach programs directed toward primary school students, underrepresented communities, and the broader community.
If elected, I will work with the IZFS board to advocate for your interests and our community. I will promote zebrafish research, from basic to translational, and will work to support existing and establish new initiatives to celebrate and better support members of our community at all career stages. I will advocate for open science and will work to cultivate mechanisms to ease the exchange of information and resources. I welcome the opportunity to collaborate with IZFS board members to foster practices that are inclusive and represent the interests and goals of our community.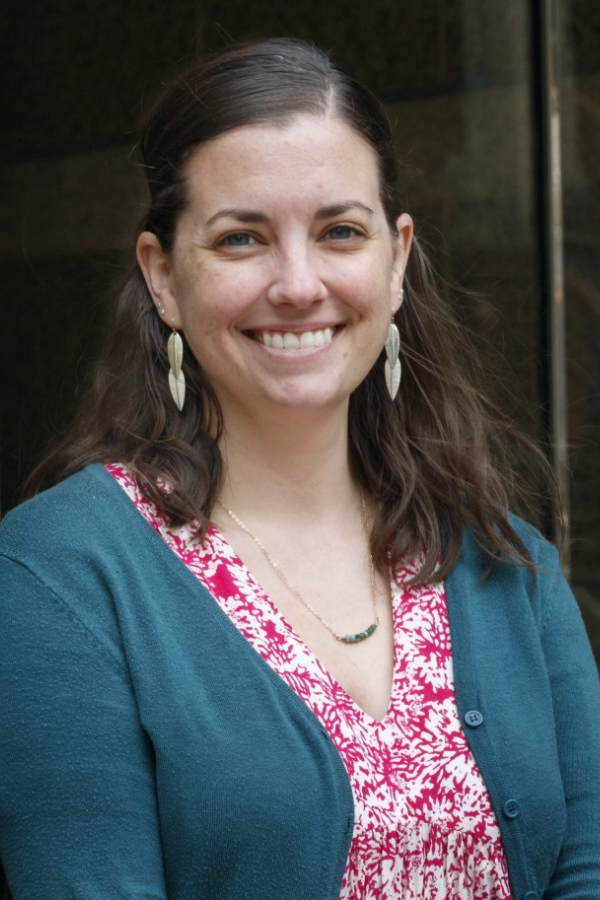 Kelly Monk, PhD
Professor and Co-Director, Vollum Institute
Oregon Health and Science University

Candidate Statement:
It's a real honor to be nominated by this community to serve as the Canada and US representative on the IZFS board. My love for zebrafish began when I was a postdoc with Will Talbot (2006-2010), and I started my independent career in the Department of Developmental Biology at Washington University in St. Louis in 2011. In 2017, I moved to Oregon Health and Science University, where I am a Professor and co-Director of the Vollum Institute. Over the years, my lab has leveraged the power of zebrafish genetics coupled with synergistic approaches in mouse (and more recently, Drosophila) to address key outstanding questions in glial cell biology and neuroscience including: glial fate specification and heterogeneity; the cell biology of myelination and astrocyte morphogenesis; mechanisms of glial-neuron and glial-glial interactions; and the contribution of glia to circuits and behavior.
I have ample leadership and organizational experience that will facilitate my role as the Canada and US representative including co-directing an institute, directing a graduate program, and organizing several meetings over the years. Indeed, I am currently part of the planning committee for the IZFS Asilomar PI meeting, which I am very excited to see return in January 2024. I feel fortunate to be in two fields – glial biology and zebrafish – that place strong emphasis and value on mentoring. I've benefited at every stage of my career from this community, and serving as a mentor to trainees and junior faculty has been a true highlight of my career. I look forward to the opportunity to pay this forward if selected as your IZFS representative by facilitating conversations and training on mentorship as well as equity and inclusion for all members of our community. I also look forward to working with the rest of the board and the IZFS to strengthen collaborative (and fundable!) ties around the world, within and beyond our community.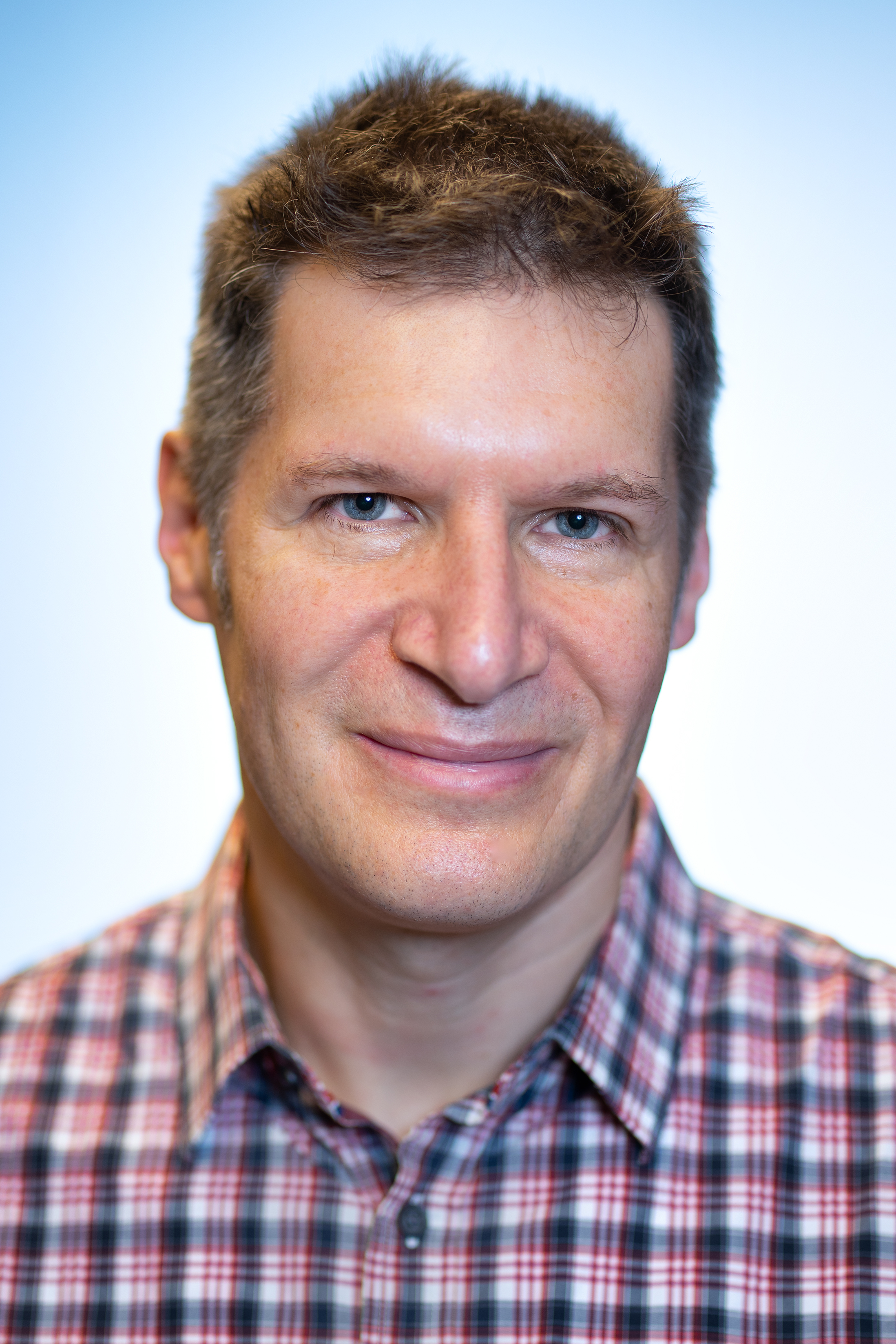 Ian Scott, PhD
Professor
Department of Molecular Genetics
University of Toronto

Senior Scientist
Program in Developmental and Stem Cell Biology
The Hospital for Sick Children

Candidate Statement:
I am honoured to be nominated for a position on the IZFS board. Having been involved in the study of zebrafish cardiac development since 2001, the collegial and open nature of the zebrafish community continues to invigorate and renew my passion for research and collaboration. My previous service and experience includes co-organizing the sadly cancelled 2020 Weinstein Cardiovascular Development conference (now set for 2024!), serving as session co-chair for several developmental biology conferences, and serving as a peer review member for several Canadian and American agencies. My most rewarding role to date has been to serve as Graduate Coordinator for our large (350 students) graduate program. This experience crystallized my view that a major goal of large societies such as the IZFS should be to promote the quality of training and exposure to opportunities for growth for our more junior members. If selected to serve the IZFS, I would strive to work with trainees to maximize and build upon existing opportunities for education, networking, outreach and career planning/professional development.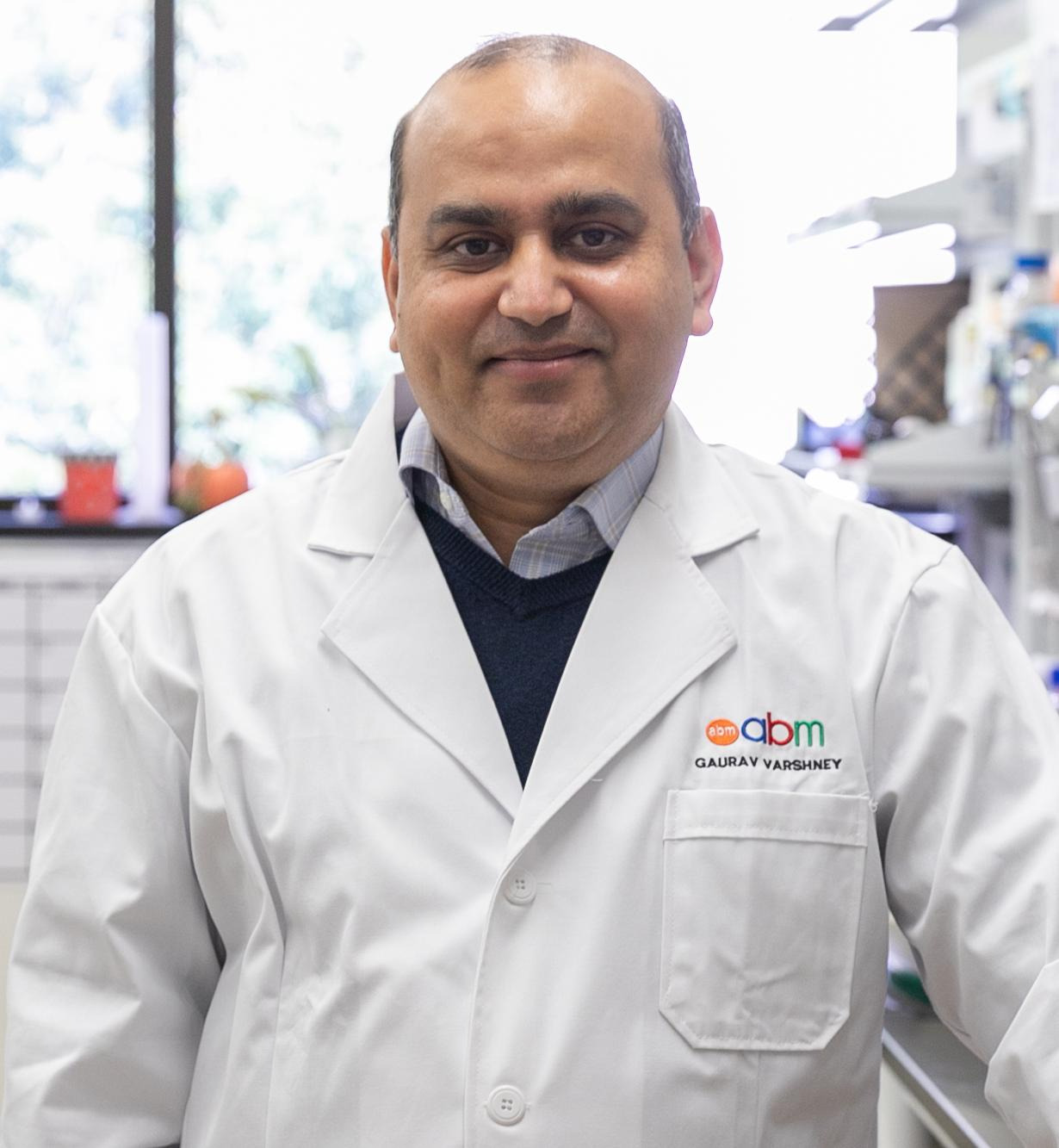 Gaurav Varshney, PhD
Assistant Member, Genes & Human Disease Research Program
Oklahoma Medical Research Foundation
Oklahoma City, Oklahoma, USA

Candidate Statement:
I am honored to be nominated as US/Canada representative for the IZFS board. My lab is interested in rapidly and efficiently modeling human genetic diseases, particularly neurodevelopmental disorders. I spent over 13 years developing ways to mutagenize the zebrafish genome and helped generate the second-largest mutant collection in zebrafish. Following the revolution in gene targeting, I developed a high-throughput targeted mutagenesis pipeline using CRISPR/Cas9, enabling researchers to generate disease models at will. As a board member, my goal will be to serve as an ambassador to clinicians and advocate the increased use of zebrafish to model human diseases for functional genomics rapidly. I will increase the diversity of voices representing the IZFS to the broader research community. The global pandemic has changed how we communicate and connect with the community; as a board member, I will promote new ways to share and disseminate information within the community and increase interaction with other model organism researchers through multiple platforms such as social media. It would be a privilege to serve as the representative of the zebrafish community on the IZFS board.