Meet the Candidates!
2022 IZFS Board of Directors Election Candidates
President-Elect | Africa | Australasia & Southeast Asia | Latin America & the Caribbean | East Asia | Central & South Asia | US & Canada
President-Elect (one selected)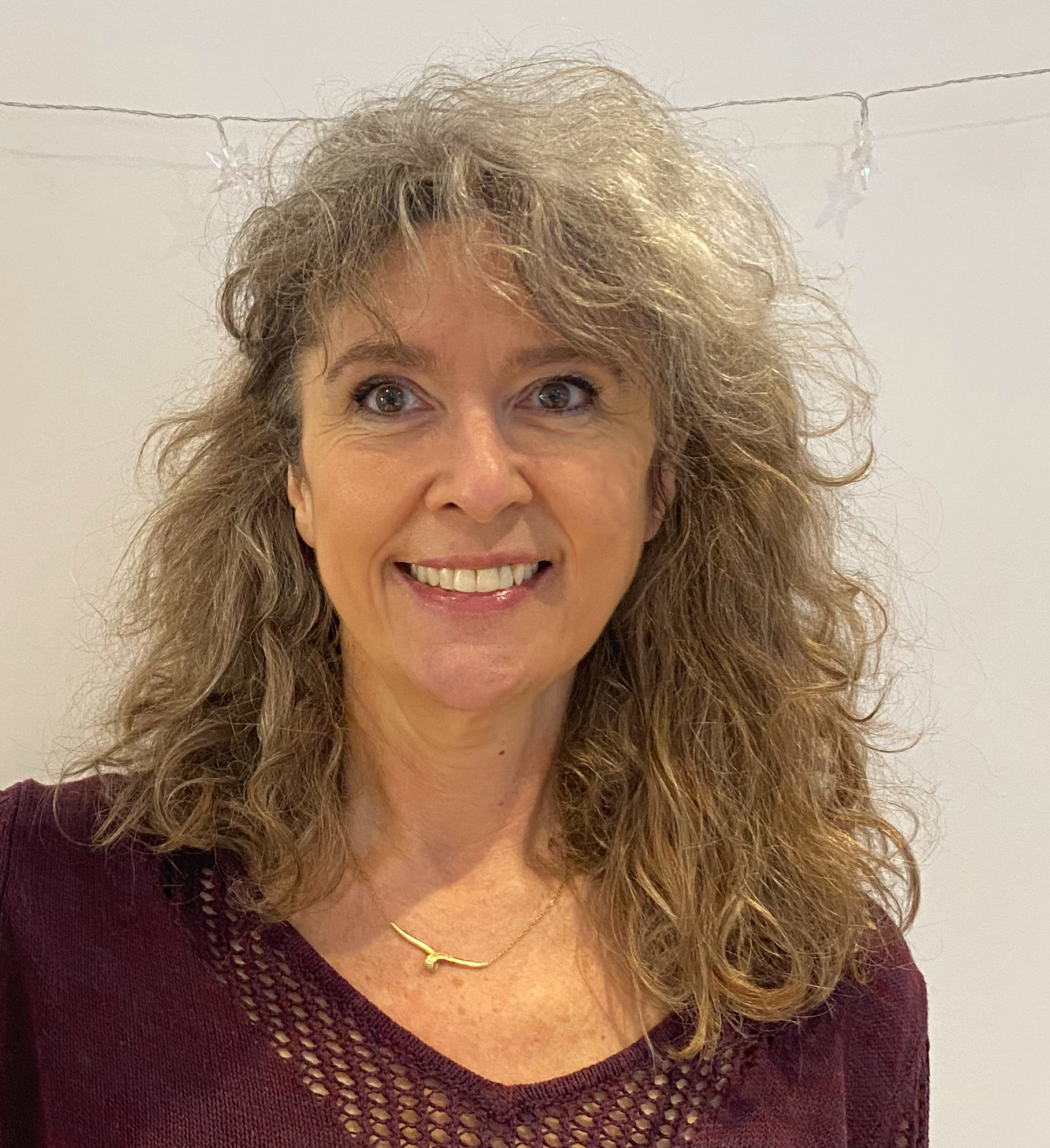 Corinne Houart, PhD
Professor - Deputy Head of Department
Center for Developmental Neurobiology
King's College London
London, United Kingdom

Candidate Statement:
I am honored to be nominated for the role of IZFS President. Leading the IZFS gives the unique opportunity to serve our community and drive new initiatives (below) effectively and efficiently with a team of outstanding research leaders sitting on the IZFS Board.
My experience in research (developmental biology and neuroscience, www.devneuro.org), and education (two decades of teaching experience in undergraduate and postgraduate education) is coupled with extensive leadership skills (Head of Research Division 2011-14, 30 labs). As HoD, I drew the strategy that allowed the Division to renew a 'MRC Centre' label through appointment of a new Director. I organized numerous scientific conferences and was a director of the MBL Zebrafish summer course from 2011 to 2017. Currently, I am Vice President of the European Zebrafish Society (EZS) and Chair of the newly established IZFS Environmental Sustainability Committee (ESC). In these two posts I developed new roles for junior scientists as I strongly believe that they are the voices for positive change.
If elected, I will:
Make sure the IZFS takes a wider role in helping young scientists building their future career by, i) providing them with training tools, ii) developing an interactive web-based platform to showcase their research and iii) giving them a bigger voice by integrating them further into our leadership structures.
Create a couple of additional IZFS awards/prizes to, on one hand, showcase individuals demonstrating daring originality in research and on the other, highlight the ethnic, cultural and social diversity of our 'fish' community.
Keep current societal climate-related challenges in the IZFS agenda. Lila Solnica-Krezel responded to the concerns of the community by creating the ESC and Kate Whitlock (President-elect) will likely expand climate-related activities and narrative of our Society. I will ensure continuity of this effort.
Develop stronger links with the other leading research fields to promote the zebrafish model but also encourage our 'fish' community to better integrate their contributions in the international narrative. To this end, I propose to develop specific IZFS-sponsored keynote lectures, conference sessions and mini-symposia inside key international conferences.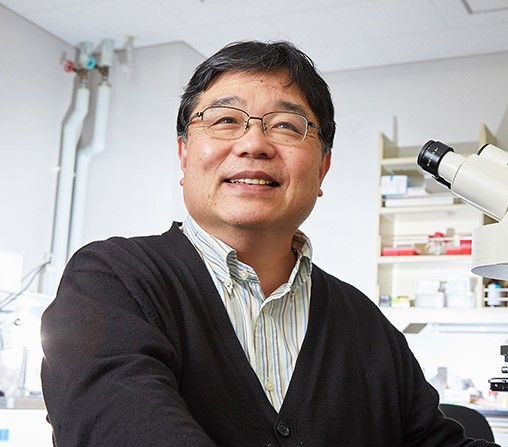 Hitoshi Okamoto, PhD
Team Leader, Laboratory for Neural Circuit Dynamics of Decision Making
RIKEN Center for Brain Science
Wako, Japan

Candidate Statement:
Over the past 30 years I have used zebrafish to study first neural development and then behavioral regulation by neural circuits (https://cbs.riken.jp/en/faculty/h.okamoto/). Recently, I have used zebrafish to study the neural mechanisms for what have been categorized as higher brain functions such as social behavior and decision making. Through such research, I am now quite confident that zebrafish study can play a leading role to gain critical insights into the basic mechanisms controlling "mind" and its malfunctioning states, i.e. psychiatric disorders. As demands grow for translational application of the basic knowledge of life science to biomedical development, zebrafish can play a pivotal role. Throughout my career, I have felt very much owed to the open and friendly atmosphere of our community which helped me a lot to continue my own research since I started an independent laboratory back in Japan about 30 years ago under domestically isolated environment. As a part of my efforts to return my gratitude to the community, I have run the National Bioresource Project of Japan (Zebrafish) which collects all the strains generated in Japan and supply them throughout the world upon requests from the users. Currently, I am serving for IZFS as a regional director for East Asia. I feel it a bit pity that researchers' interests are now more and more diversified and specialized, and individual researchers tend to become rather committed to their own specialized subcommunities. However, the strength of zebrafish as a model animal lies in its special nature which enables us to take multimodal approaches across different research disciplines such as developmental biology, behavioral neurobiology and computational biology etc. So, if I am elected for this position, I would like to make efforts so that IZFS will contribute further to facilitate cross-disciplinary interactions in presided meetings at various scales.
---
Africa Regional Representative (one selected)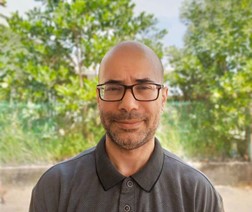 Wael Mohamed Yousef Mohamed MMSc (Egypt), MD/PhD (USA)
Clinical Pharmacology Dept., Menoufia medical school, Menoufia university, Egypt
Basic Medical Science Dept., Kulliyyah of Medicine, International Islamic university Malaysia (IIUM)
Kuantan, Malaysia

Candidate Statement:
As an African representative on the IZFS board, I feel humbled. To better understand Parkinson's disease, my research team utilizes zebrafish to investigate the disease's underlying pathophysiology as well as to test potential treatment methods, such as EBN. Investing in genetic characterization and genome editing for neurodegenerative illnesses is also something our team is interested in. Aside from doing translational and reverse translational research in the brain, I am a strong supporter for the use of ZF as a cheap affordable animal model to better understand human illness.
As a board member of the International Zebrafish Society (IZFS), I look forward to helping to connect the African and international zebrafish communities by bringing together scientists from both continents. We are in the golden age of genetic, molecular, and imaging research, yet many of the most recent developments remain out of reach, both in terms of technology and money, for the general public, particularly in poor nations. We need to support community-based conversations and the sharing of protocols, reagents, and collaboration possibilities in order to promote access to the most recent developments and experimental standards. I'd love to help develop guidelines, standards, and tools to help researchers in Africa make better use of ZF as a low-cost animal model. In addition, I am the creator of the AfrAbia Society, a group of neuroscientists from Africa and the Arab world.
Additionally, our community's programming and mentorship programs must help trainees at all levels. It is necessary to continue developing meaningful methods for communities to interact and, more importantly, to ensure that these connections are available to all. I would be honored to serve the zebrafish community and work with the other members of the board to further the organization's aims.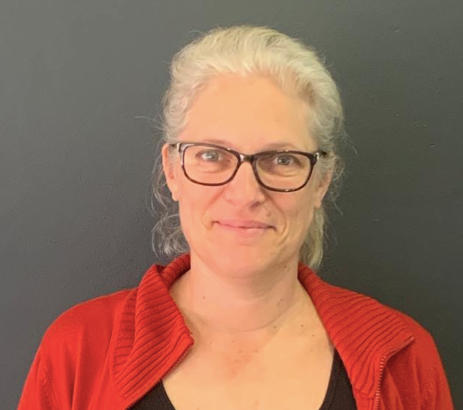 Carola Niesler, PhD
Associate Professor of Biochemistry and Academic Leader of Biotechnology, School of Life Sciences
University of KwaZulu-Natal (UKZN),
Pietermaritzburg, South Africa

Candidate Statement:
I am honoured to be nominated as the Africa Regional Representative on the IZFS Board. I have been an academic in the Discipline of Biochemistry at the University of KwaZulu-Natal (UKZN), South Africa, since 2007. Although my primary research focus has traditionally been stem cells in regeneration, I more recently (2019) became involved in the establishment of a Zebrafish Research Facility (ZRF) at the University of KwaZulu-Natal. We sourced funding to establish a facility fitted with the IWAKI system for husbandry and breeding as well as a range of equipment for toxicity, developmental and health studies. Given the challenges South Africans experience surrounding zebrafish import, which have also including the infrastructure to create our own transgenic fish. The unit is now fully functional and supports a range of postgraduate students and research scientists.
I am therefore relatively new to the zebrafish research world. However, I am passionate about skills development and building diverse human capital through the establishment of collaborative networks in South Africa and Africa. This is particularly relevant at UKZN, where most of our student population originates from very poor communities with under-resourced schools. Our students have huge potential which can be realized through dedicated training and support, including exposure to relevant, state-of-the-art biological models such as the zebrafish. With the recent establishment of our ZRF, I hope to expose many of our student scientists to this exciting research model during their undergraduate and postgraduate training.
I have been actively seeking partnerships and links with other zebrafish research facilities in South Africa as well as the rest of Africa, to build a known critical mass of zebrafish researchers and associated expertise on the continent. I also currently serve on the IZFS Diversity, Equity, and Inclusion Committee. My vision is that, through access and membership of IZFS, the necessary links and networks can be established for newer zebrafish researchers in Africa. Through this, the relevant knowledge and expertise will be available to ensure best practice as well as high quality research and training.
---
Australasia & Southeast Asia Regional Representative (one selected)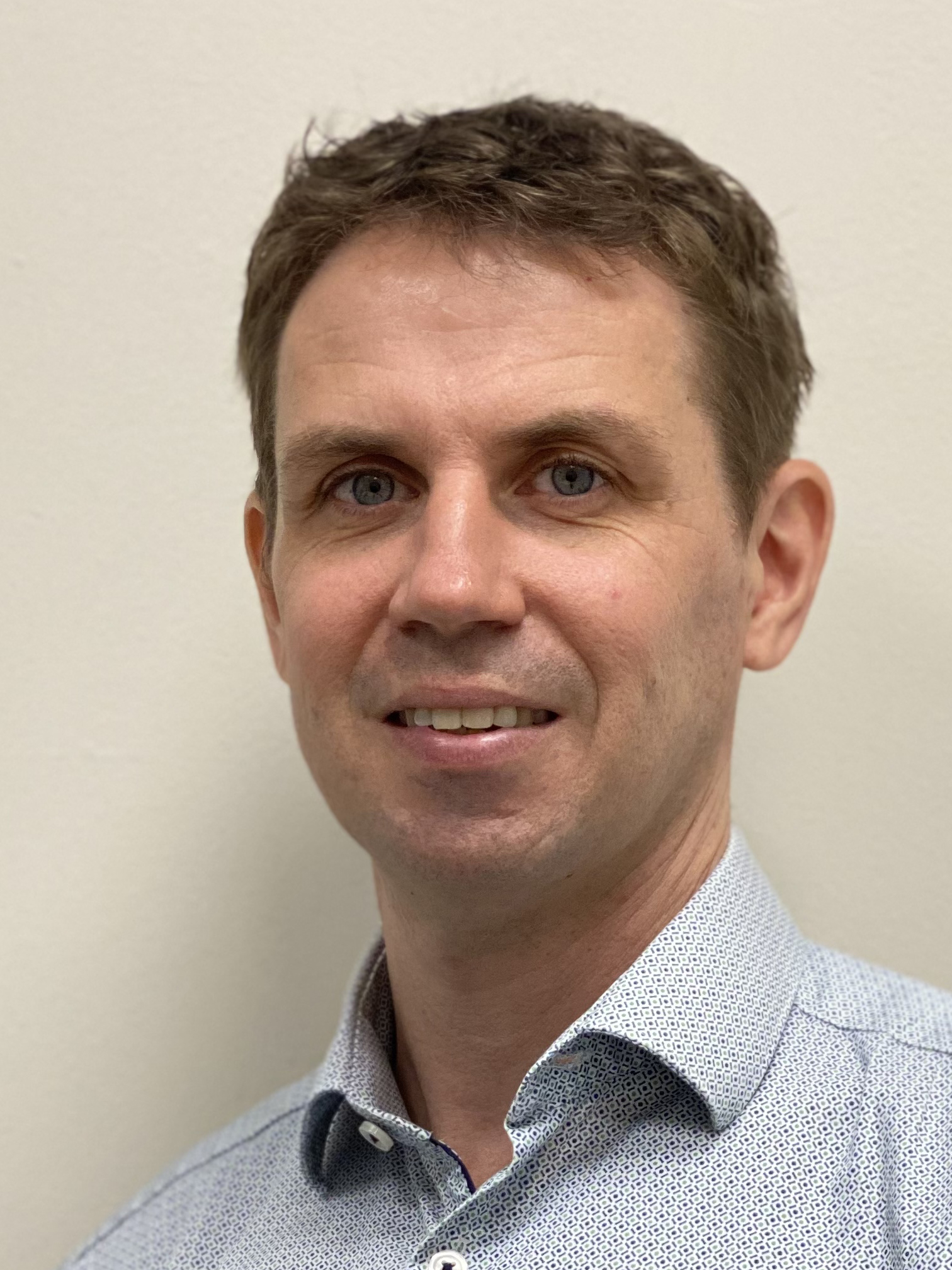 Tom J. Carney PhD
Assistant Professor
Lee Kong Chian School of Medicine,
Nanyang Technological University, Singapore
Singapore, Singapore

Candidate Statement:
Thanks so much for the nomination! I have worked with zebrafish for over 22 years, having trained in the UK and Germany. Since completing my Postdoc, I established a zebrafish lab in IMCB in Singapore, and then moved to the new medical school at NTU. Thus, I have worked in Asia for 14 years in both pure research and academic environments, and am familiar with the zebrafish community in the region. I have used zebrafish for both clinical models and basic research questions and am aware of the untapped interest in the system.
I have always felt welcomed and encouraged by the zebrafish community. I aim to nurture and cultivate this openness and community support further, by broadening the use of zebrafish in research, education, and outreach in this region. I organised the 2016 Asia Oceania Zebrafish Meeting, which saw attendees from around the world, but mostly from countries of Southeast Asia. As we were able to keep registration free, we welcomed attendees from countries with no or nascent zebrafish communities, including Myanmar and Philippines. I will expand such scientific connections across all parts of Australasia, and facilitate exchange of resources and knowledge between labs, both novice and established. Serving on the IZFS Sustainability Committee I am also aware that many future scientific interactions will need to be conducted using novel methods, and I will leverage such technologies to facilitate regional links.
During the last decade, Asia, in particular, has witnessed an extraordinary expansion in the number of zebrafish labs. It is essential for the IZFS as a whole, that these labs are well represented, and constitute a coherent community, which promotes regional adoption of the model, resource exchange and, critically, also supports the entire global zebrafish community. I will continue to further the integration of Australasian and south-east Asian zebrafish laboratories.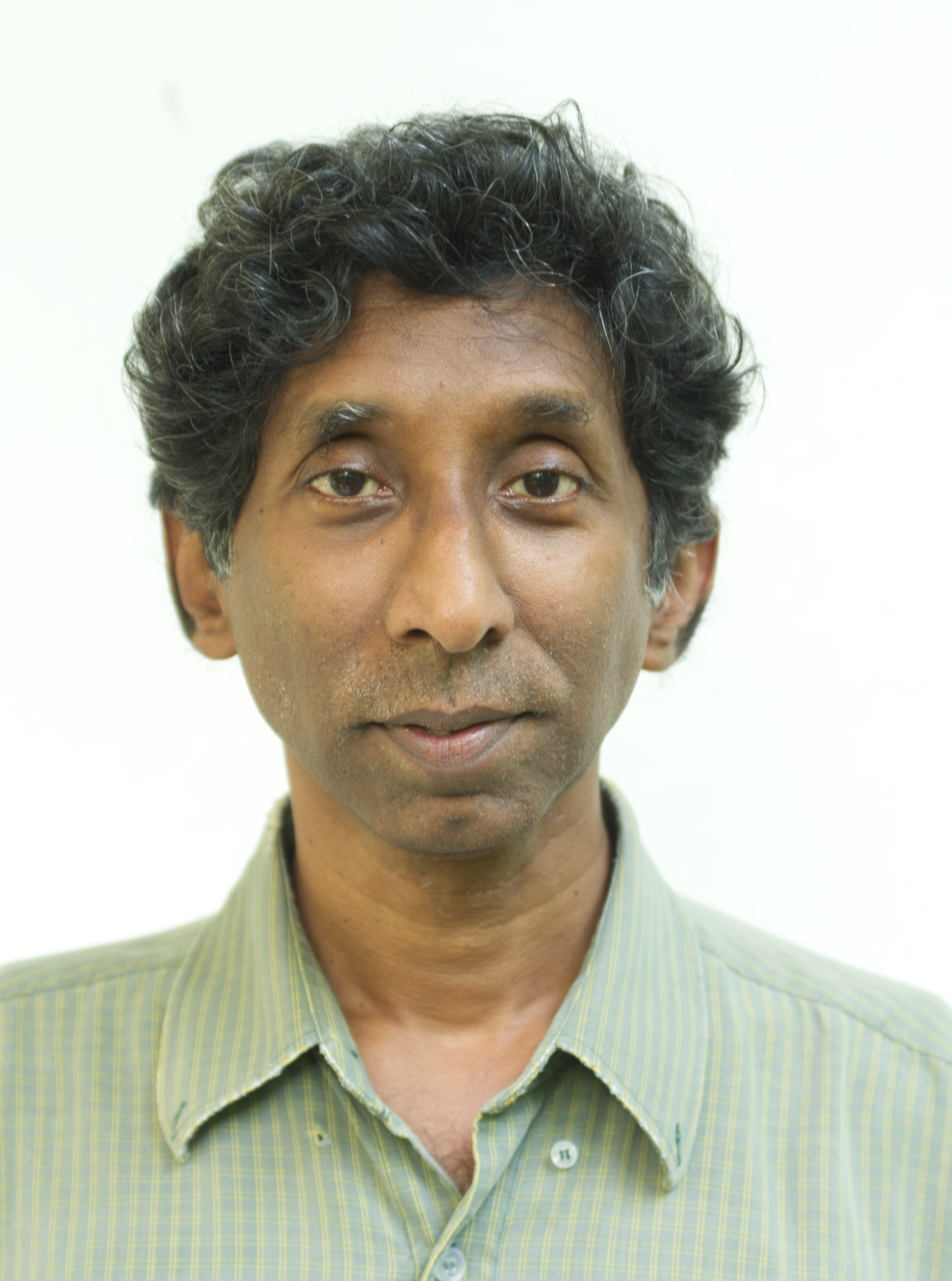 Suresh Jeyaraj Jesuthasan, PhD
Associate Professor of Behavioural Neuroscience, Lee Kong Chian School of Medicine
Nanyang Technological University Singapore; Institute of Molecular and Cell Biology
Singapore, Singapore

Candidate Statement:
Hello everyone. Some of you would never have met me, and are thus wondering who I am. I will thus start with a brief background. I grew up in Malaysia, and left to study electrical engineering at Stanford University. There, I had the opportunity to spend some time working in biology labs, and decided to pursue a PhD in developmental biology, which I was able to do thanks to a scholarship to Oxford University. This is where I first came across zebrafish, collaborating with Uwe Strähle who was in Phil Ingham's lab. I have continued working with zebrafish since then, as a post-doctoral fellow in Friedrich Bonhoeffer's lab in Tübingen, and then as a group leader in Singapore. In all these years, I have worked on various topics, including early patterning, cell division, axon guidance, emotional responses, and the skin microbiome. I have had the opportunity to collaborate with groups from across the world while pursuing these projects. I have also taught in practical courses in several countries in the region, including Malaysia, Thailand, India, Singapore, Iran and Australia. I thus have a grasp of several research areas, and a good network of colleagues across the world.
What would I do as the South East Asia/Australasia representative on the Board of Directors? Primarily, I will utilize the extensive expertise of IZFS members to promote zebrafish as an experimental system in the region. I would engage with scientists that are out of the mainstream, e.g. Philippines and Myanmar. I have previously organized an Asian zebrafish PI meeting in Malaysia, and would work with local scientists to run another such meeting, which can be done at relatively low cost. Such meetings would serve as a good way to bring together people with shared interest. The region has extensive resources in natural compounds, for example, with scientists looking for good ways to test their effectiveness. Introducing these scientists to zebrafish labs specializing in chemical genetics would benefit all parties, while also contributing to the advancement of science in the region.
---
Latin America & the Caribbean Regional Representative (one selected)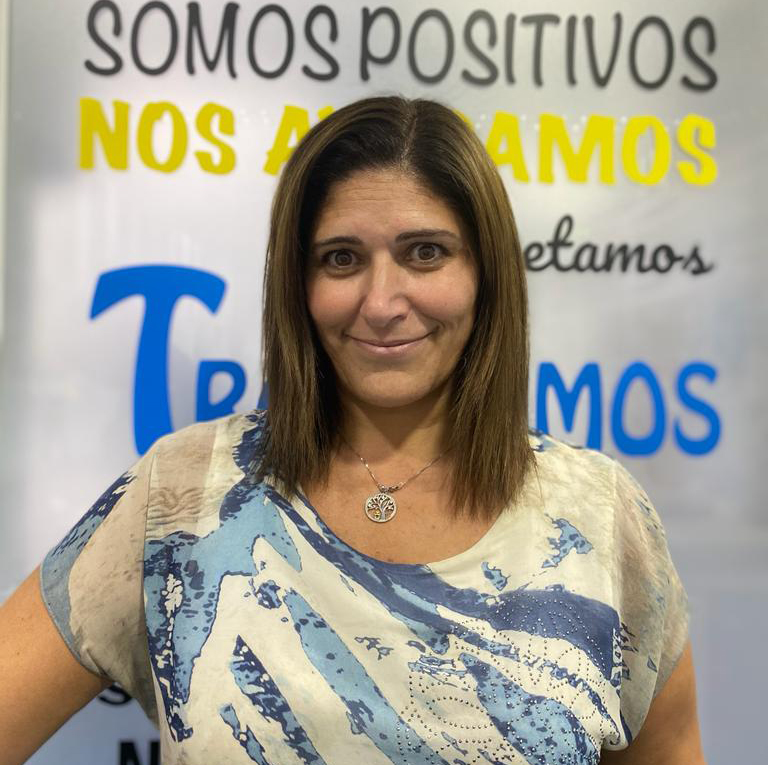 Carmen Feijoo, PhD
PhD in Molecular Biocience
Full Professor, Biological Science Department
Andres Bello University
Santiago, Chile

Candidate Statement:
I am delighted to be nominated as a candidate for representing Latin America and the Caribbean in the IZFS board. My first encounter with zebrafish was as a PhD student in the area of developmental biology. Later in 2010, as an independent researcher, my work has focused on understanding mucosal immune responses, specifically in the intestine. Since them, I have been teaching and researching at the Andres Bello University, in Santiago Chile.
If selected, I will work to further the mission of the organization, including promoting the importance of the zebrafish for providing insights not only into basic questions in biology relevant to human health but also for applied research in biomedicine, veterinary, aquaculture, toxicology, and several other fields. I will put special effort in making visible the many challenges that researchers in Latin America and the Caribbean face surrounding zebrafish lines import as well as resources (consumables and equipment) availability and how this impact on research productivity. I would also like to make the study of biology more friendly for school children, more "visible". What better for this than the different existing transgenic lines in zebrafish? In short, I would be very excited to serve the zebrafish community and work with others on the board to support in different ways and with different approaches the generation of new knowledge taking advantage of the multiple possibilities offered by zebrafish.
Monica Ryff Moreira Roca Vianna, PhD
Professor at the School of Health and Life Sciences and Director of International Projects at the Office of the Vice-Dean for Research and Graduate Studies
Pontificia Universidade Católica do Rio Grande do Sul (PUCRS)
Porto Alegre, Brazil

Candidate Statement:
I am honored to be considered as a Latin America and the Caribbean representative for the IZFS board. For the last 15 years I have acted as a professor and principal investigator in Brazil. After my initial scientific education in Brazil, I was a postdoctoral fellow at the Montreal Neurological Institute at McGill University (Canada) and Seasonal Investigator at the Mount Desert Island Biological Laboratory (USA), experiences that fostered my interest in aquatic animals as model organisms and during which I started working with zebrafish. Despite these great international experiences, I was very keen in returning to Brazil and having an opportunity to give back as a mentor and member of the scientific community in a region with so many social and educational challenges. Since then, I have engaged in teaching and research, and more recently in administrative activities dedicated to foster internationalization of graduate programs and students' opportunities to have a global education.
As a trained neuroscientist, my lab uses zebrafish to study behavioral and developmental effects of environmental contaminants and the underlying cellular and molecular mechanisms of cognitive deficits models of neurodegenerative diseases, such as Alzheimer's. I am an enthusiastic advocate for the use of zebrafish in science and believe this competitive model is strategic for science advancement and expansion in a more egalitarian future. In this context, I participated as a founding member of the Latin American Zebrafish Network in 2010. Since then, I have contributed to its activities participating as instructor and organizing two of its international courses dedicated to young Latin American scientist and one of its conferences.
I look forward to contributing to the integration of Latin America in the International Zebrafish Society scenario, fostering collaboration and discussion, with a special interest in educational and other initiatives that could bring equity to underrepresented groups. As someone who is also proficient in Spanish and very appreciative of other Latin American and Caribbean countries culture and scientific initiatives, I believe I could contribute as a representative of our diversity.
---
East Asia Regional Representative (two selected)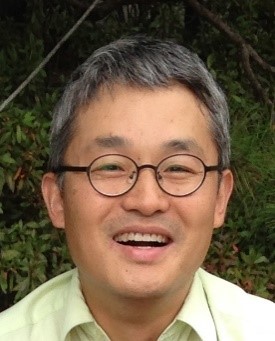 Seok-Yong Choi, PhD
Professor and Chair in the Department of Biomedical Sciences
Chonnam National University Medical School
Hwasun, Korea

Candidate Statement:
I'm honored to be nominated as a candidate for the Asia/Pacific regional representative of the IZFS board. My lab has been studying the molecular mechanisms of human genetic diseases and motile ciliogenesis using zebrafish as a model organism. We also developed a bicistronic expression vector containing a Porcine Teschovirus-1 2A peptide with high cleavage efficiency. Since its publication, this vector has been widely used in various animal models including zebrafish (cited 1,212 times as of May 2nd, 2022, according to Google Scholar). If elected, I'd like to achieve the following three goals during my tenure. First, I will ask each and every IZFS member in the Asia/Pacific region via e-mail, Zoom or in person what they want the IZFS to do for them. If their input is beyond what I could address, I will obtain the response from the IZFS and convey it to the members. Second, although ZIRC is a predominant zebrafish resources center, many countries have their own center, whose inventory does not always overlap with ZIRC. I will try to construct a zebrafish resources portal that has access to the inventory of zebrafish stock centers in the world. As such, just one click would show where the zebrafish resource of interest (transgenic line, mutant line, plasmid, etc) is located in the world, if any. Third, many countries in the Asia/Pacific region have very strict regulations regarding fish import such that it is practically impossible to import transgenic or mutant zebrafish even for research purposes. I believe this is the formidable obstacle to zebrafish research in the region. South Korea (SK) was no exception. My SK colleagues and I had pleaded with the SK government to lift the restrictions for years until the government finally conceded in 2020. We now import zebrafish with ease. Based on this experience, I will launch an initiative to lift or ease restrictions on zebrafish import for research purposes in the Asia/Pacific region.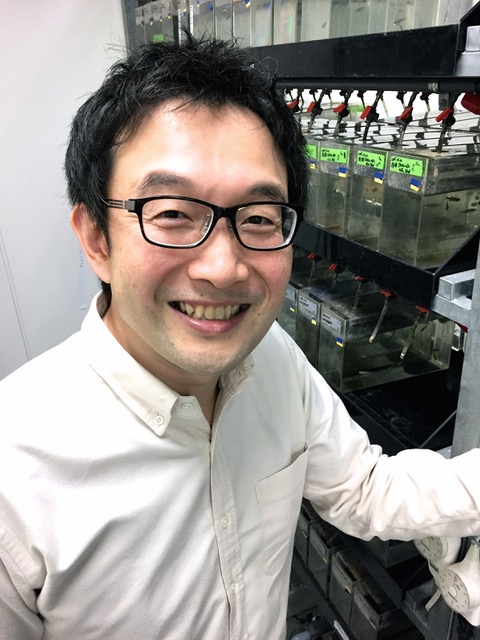 Tohru Ishitani, PhD
Professor
Research Institute for Microbial Diseases
Osaka University
Osaka, Japan

Candidate Statement:
I am honored to be considered as an East Asia representative for the IZFS board. From the expertise as a zebrafish researcher for 20 years, I realize zebrafish is not only a nice human disease model but also a fantastic tool for exploring "hidden systems supporting tissue homeostasis". Currently, my lab is trying to reveal the mechanisms supporting robust morphogen-gradient formation and the cell-cell communication system (cell competition, senescence propagation, and son on) preventing diseases and aging. We have developed highly sensitive reporter fishes and new methods for studying cell-cell communication. I will continue to generate new tools and discover new principles supporting tissue homeostasis.
Since 2006, as a PI on 3 universities, I have been teaching, researching, and doing international collaboration. I am organizing Japanese Wnt meeting and EMBO Workshop Wnt2022. From these experiences, I realize that close communication and sharing new idea and technology between researchers advance both individual study and the research fields as a whole. Education, encourage, and support of young scientists and students and removing the borders are also important for evolving the research fields and scientific communities.
If selected, I will work to advance the importance of the zebrafish as a model animal for unraveling hidden mechanisms of development and homeostasis and facilitating human health. I would like to promote collaborative opportunities and sharing idea, reagents, and protocols. I would also work to support and encourage young people. Enticing young people from diverse backgrounds into our community is also an important mission. I also closely communicate researchers in East Asia and in other countries and hear the problems they are facing, and I aim to solve them with collaborating with community members. I would be looking forward to help further connecting the East Asia and international zebrafish community as IZFS board member.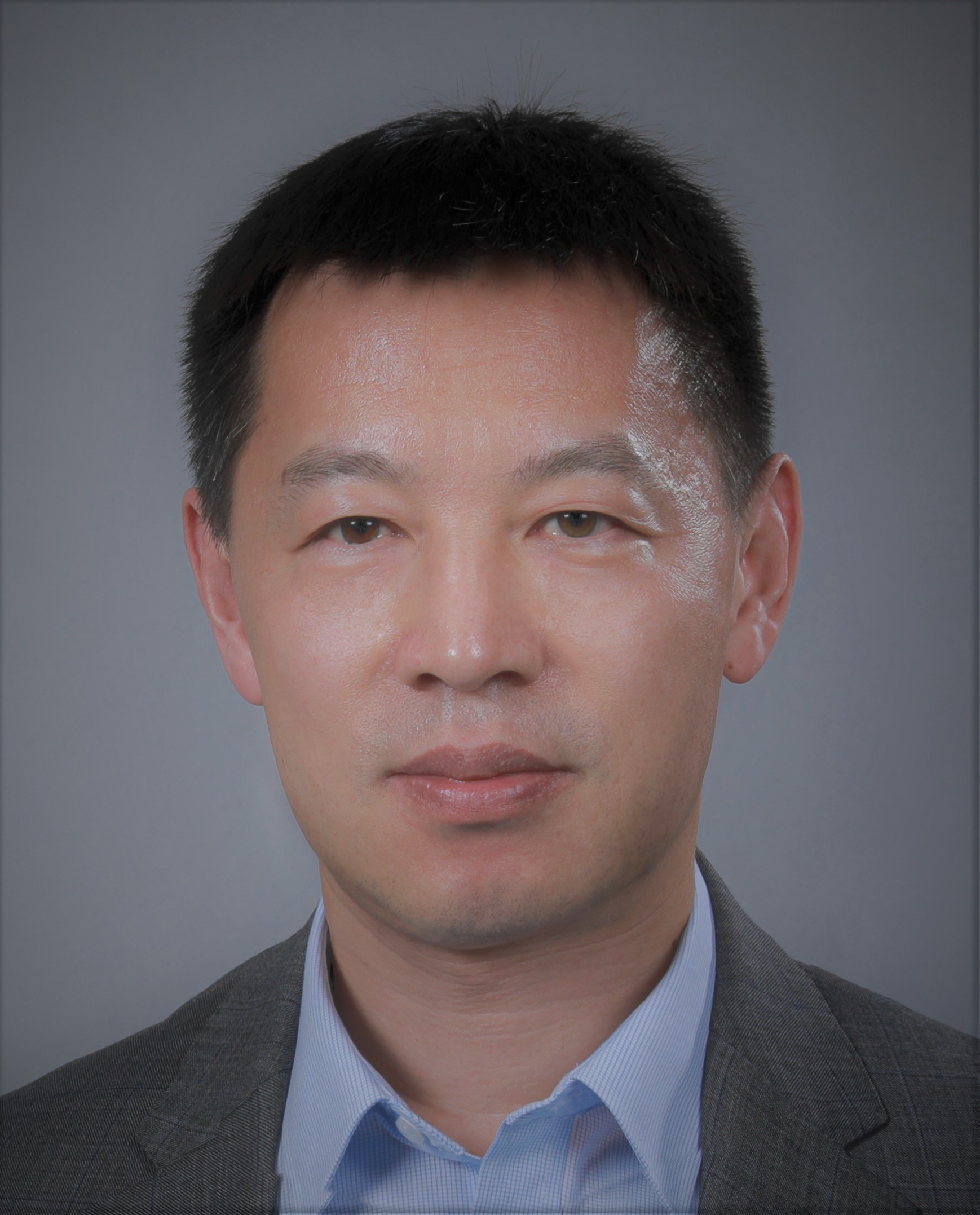 Feng Liu, PhD
Professor and deputy director
State Key Laboratory of Membrane Biology
Institute of Zoology, Chinese Academy of Sciences
Beijing, China

Candidate Statement:
Prof. Feng Liu is interested in developmental hematopoiesis in vertebrates. By employing zebrafish and mouse as model organisms, over the past decade his group has focused on the transcriptional and epigenetic regulation of hematopoietic stem and progenitor cell (HSPC) development.
In addition to his scientific achievements, Dr. Feng Liu has also made significant contributions to the society activities. Currently, he serves as the President of China Zebrafish Society, and has organized or co-organized many international meetings including past ISEH meetings, 2011 Asia-Pacific zebrafish meeting, 14th International zebrafish conference, and national society meetings since 2010.
Upon nomination by the community, I am honored to accept the invitation to the election to the IZFS board after my last term during 2018-2020. I would try my best to serve the society and community and to promote more broad applications of zebrafish model in life sciences and others. In doing this, I hope the IZFS can take a leader role to help the community, such as setting up more collaborations, more international conferences, establishing more consortium to facilitate zebrafish science in omics, imaging, gene editing etc.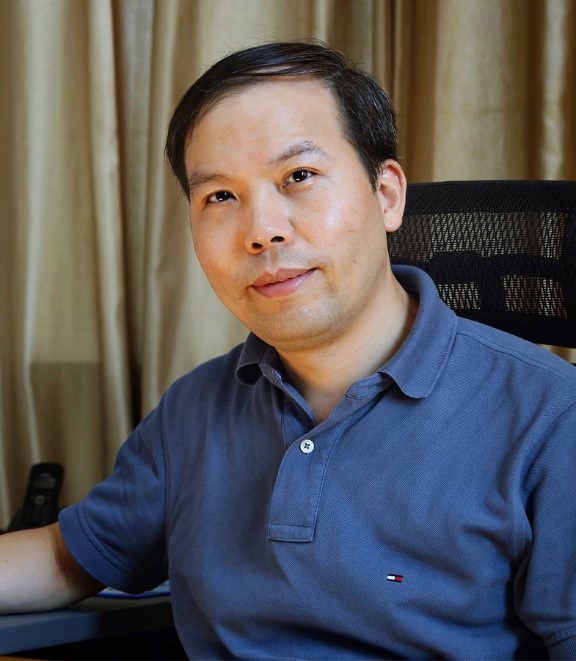 Yonghua Sun, PhD
Professor, Director of the China Zebrafish Resource Center
Institue of Hydrobiology
Chinese Academy of Sciences
Wuhan, China

Candidate Statement:
I am the founder and director of China Zebrafish Resource Center (CZRC, web: http://zfish.cn), a major zebrafish resource center in the Asia-Pacific region. We have collected all the fish lines generated in China and distributed them worldwide through CZRC. I have been passionate to promote the utilization of zebrafish in biological and medical research, and have organized 15 National Zebrafish Technical Workshops to train PhD students and junior scientists over the past 7 years. Thus, I have witnessed the rapid growth of the Chinese zebrafish community. As the main organizer, I have successfully organized all 5 Chinese Zebrafish Principal Investigator Meetings (CZPM), with more than 300 attendees at the latest one in 2020. In 2021, Chinese scientists published the most zebrafish-related papers in international journals. In the past 20 years, I have used zebrafish to study gametogenesis and embryonic development. We have completed the "Zebrafish Knock-Out Project for Chromosome 1 (ZKO Project)". Recently, I have succeeded in generating genome-edited commercial fish species using zebrafish as surrogate by developing a spermatogonial stem cell transplantation technology, which will greatly expand the use of zebrafish in aquaculture research. I have extensive experience as the Vice-President and Secretary-General of the China Zebrafish Society, and director of the National Aquatic Biological Resource Center of China. It would be a great honor and privilege for me to serve on the IZFS board. If elected, I will advocate for the Chinese and East Asian zebrafish community, one of the fastest growing communities. I look forward to working with my international colleagues and serving the Society to the best of my ability.
Central and South Asia Regional Representative (one selected)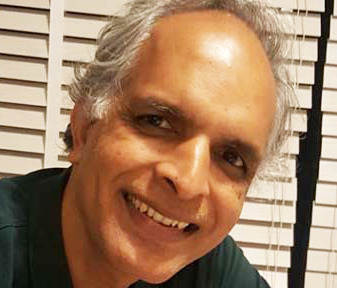 Mahendra S. Sonawane, PhD
Associate Professor, Department of Biological Sciences
Tata Institute of Fundamental Research
Mumbai, India

Candidate Statement:
It has always been a pleasure for me to be a member of the international zebrafish community. I have been benefited immensely by my interactions with the zebrafish colleagues during the international meetings in the last 15 years. I feel honoured to be nominated as a candidate to represent the Central and South Asia region for IZFS board.
I returned to India in 2009 after receiving post-doctoral training in zebrafish genetics and development in the laboratory of Prof. Christiane Nuesslein-Volhard. Given that it was a relatively new model then, I and my lab had a unique opportunity to spread the knowhow of zebrafish husbandry and genetics amongst the Indian researchers interested in using zebrafish as a model for their studies. Over the last decade, zebrafish has become one of the prominent model systems in the Indian Biology community. With the help of my colleagues, I started the Indian zebrafish biennial meetings in 2014. We are hoping to host the Strategic Conference for Fish Investigators in India in the near future.
As a representative, my aim would be to bring zebrafish researchers in the Central and South Asia region together to build a network and to align them with the IZFS activities. Given the socio-economic or political situation, it may not be possible for several of these researchers to participate in International meetings and receive training. I will make an attempt that these researchers are given opportunities to attend the IZFS meetings or the local (within the region) zebrafish meetings either via virtual or physical means. I will further explore the possibilities to organise online training programs for the researchers in this area under the aegis of IZFS. My overall goal would be to promote the use of this wonderful model in the region to study animal development and human diseases.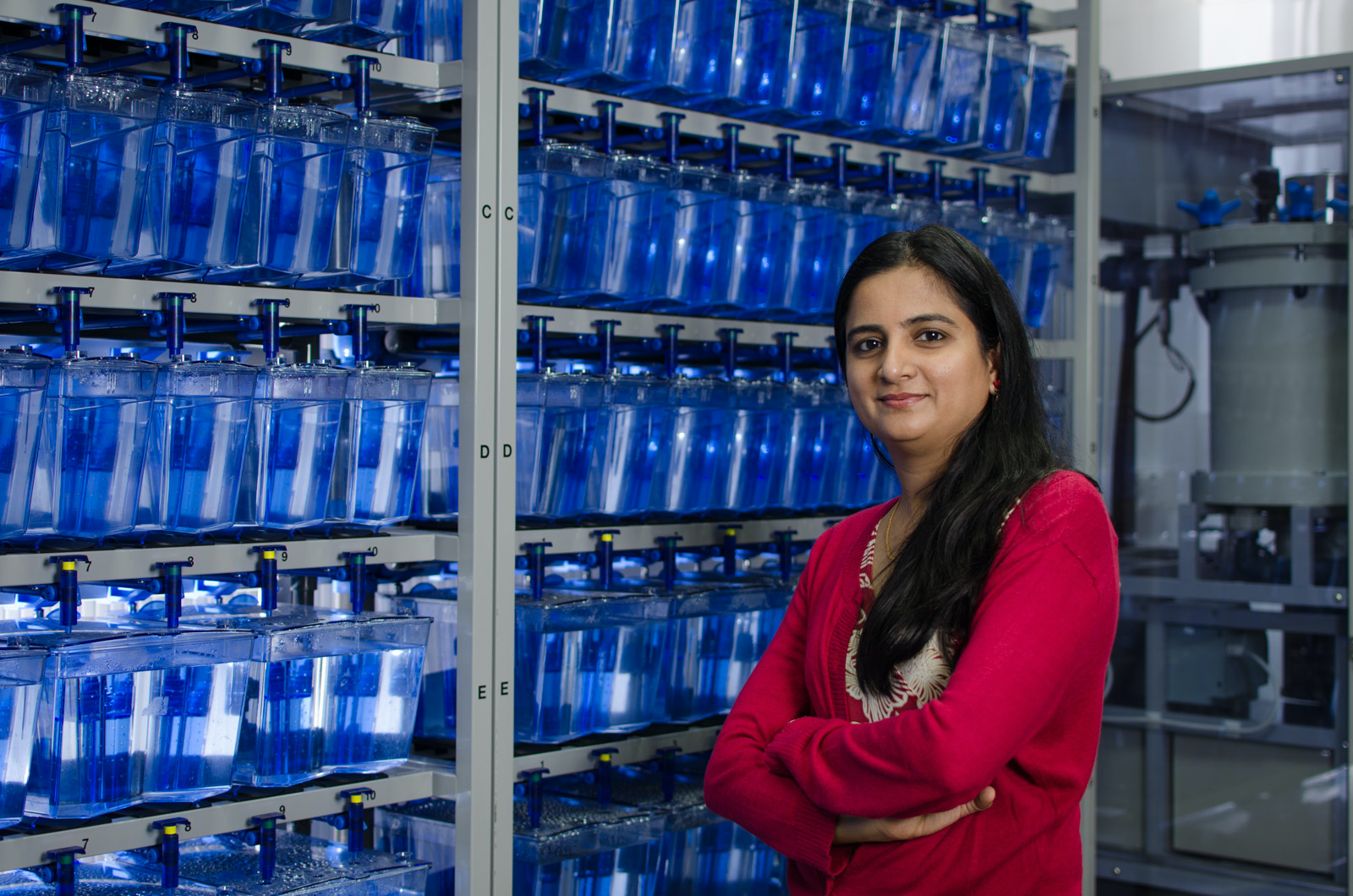 Vatsala Thirumalai, PhD
Associate Professor
National Centre for Biological Sciences
Bangalore, India

Candidate Statement:
I am honored to be considered as a representative of the Central/South Asia regions in the IZFS board of directors. I am a neuroscientist, working at the National Centre for Biological Sciences, Tata Institute of Fundamental Research in Bangalore, India. As one of the first zebrafish labs in India, I am incredibly proud of what we have achieved using a model organism that is native to my country. My lab works on understanding how the nervous system generates commands for locomotion. We use a variety of techniques to probe this question ranging from genome editing to whole cell patch clamping to imaging neural activity and behaviors. Over the years, we have published several landmark studies that illuminate the neural basis of locomotion. Recently, using larval zebrafish, we showed how animals regulate the speed with which they move. In addition to our exciting research, I am also the Associate Dean of Academics and oversee our graduate and post-doctoral programs. I care deeply about student mentoring and if elected, I will work towards enriching opportunities and experiences for early career researchers. I also bring considerable administrative and organizational experience as I have organized several international conferences and workshops. My experience as member of the editorial board of leading international journals such as eLife, Journal of Physiology, ACS Chemical Neuroscience and the Journal of Neurophysiology will also be helpful in bringing together members of the zebrafish neuroscience community into the fold of the IZFS.
US and Canada Regional Representative (one selected)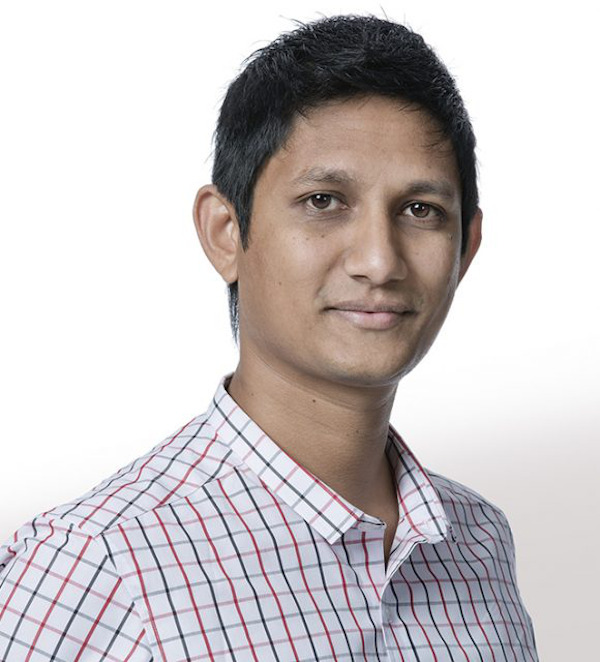 Kessen Patten, PhD
Associate Professor, Centre Armand-Frappier Santé Biotechnologie
Institut National de Recherche Scientifique
QC, Canada

Candidate Statement:
I am honored to be a nominee for the Board of Directors - US/Canada representative of the International Zebrafish Society. My lab uses zebrafish to investigate underlying mechanisms of rare neurological diseases and often with wider applications for our understanding of neurobiology. I am an avid advocate for the use of the zebrafish to understand human disease and I have always promoted the use of this powerful model organism to study human neurological diseases to non-zebrafish research communities.
For the past two years, I have been working closely with IZFS as a co-organizer of the 16th and 17th International Zebrafish Conference (IZFC). As an early career investigator, the opportunity to sit on the IZFC organizing committee and interact with a diverse group of brilliant investigators, has enormously helped me develop leadership skills and networking. If elected, I will work to expand opportunities for early career members to gain experience in leadership roles to encourage engagement in shaping the future landscape of zebrafish research.
The technology available to us today can enable the zebrafish community to share information and speed up discoveries. If elected, I will work to strengthen the bonds between Canadian/US researchers and further help connecting them and the international zebrafish community towards the goal of implementing more the principles of Open Science. I will work with the IZFS Board to develop strategic goals for enhancing open science within the community. To promote zebrafish research in US/Canada and worldwide, I will work to (i) support initiatives to attract and retain young scientists in the community and (ii) develop awareness strategies to underscore the versatility of the zebrafish in translational research to non-zebrafish researchers, clinicians and general public.
I would be very pleased to continue the vital missions of the IZFS as a Board member. Thanks for your consideration.
Gaurav Varshney, PhD
Assistant Member, Genes & Human Disease Research Program
Oklahoma Medical Research Foundation
Oklahoma City, Oklahoma, USA

Candidate Statement:
I am honored to be nominated as US/Canada representative for the IZFS board. My lab is interested in rapidly and efficiently modeling human genetic diseases, particularly neurodevelopmental disorders. I spent over 13 years developing ways to mutagenize the zebrafish genome and helped generate the second-largest mutant collection in zebrafish. Following the revolution in gene targeting, I developed a high-throughput targeted mutagenesis pipeline using CRISPR/Cas9, enabling researchers to generate disease models at will. As a board member, my goal will be to serve as an ambassador to clinicians and advocate the increased use of zebrafish to model human diseases for functional genomics rapidly. I will increase the diversity of voices representing the IZFS to the broader research community. The global pandemic has changed how we communicate and connect with the community; as a board member, I will promote new ways to share and disseminate information within the community and increase interaction with other model organism researchers through multiple platforms such as social media. It would be a privilege to serve as the representative of the zebrafish community on the IZFS board.