Meet the Candidates!
2021 IZFS Board of Directors Election Candidates
President-Elect | Secretary | Asia/Pacific Representative | Europe/Mediterranean Representative | US/Canada Representative
President-Elect (one selected)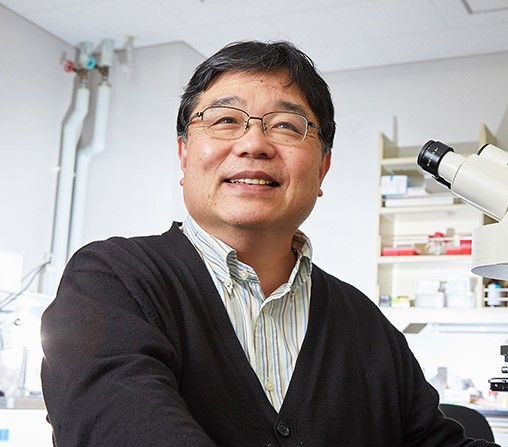 Hitoshi Okamoto, PhD
Team Leader, Laboratory for Neural Circuit Dynamics of Decision Making
RIKEN Center for Brain Science
Wako, Japan

Candidate Statement:
I am currently a board member of IZFS. I have led the National Bioresource Project of Japan-Zebrafish with Koichi Kawakami and Shinichi Higashijima as co-PIs for more than 15 years. Through this project we collect all of the transgenic and mutant zebrafish strains generated in Japan, store them, and distribute them throughout the world upon request (https://shigen.nig.ac.jp/zebra/). I am also the founding member of the annual meeting of small fish (Medaka and zebrafish) researchers in Japan. I have served as an organizer for numerous other zebrafish conferences and symposia, including the International Zebrafish Conference in Madison, the Strategic Conference of Zebrafish Investigators at Asilomar. In addition to these contributions, I have served as the chair of the Asia-Pacific regional committee (APRC) of IBRO and promoted neuroscience research in the Asia-Pacific region.
Over the past 30 years I have used zebrafish to study first neural development and then behavioral regulation by neural circuits (https://cbs.riken.jp/en/faculty/h.okamoto/). Through my long experience I have become very familiar with the strengths and weaknesses of zebrafish as a model organism in the context of life science and biomedicine. As demand grows for translational application of the basic knowledge of life science to biomedical development, the zebrafish community stands at a pivotal point as to whether we will play a critical or central role in connecting these two aspects of science. Personally, as a neuroscientist, I have been advocating for the importance of zebrafish study to gain critical insights into the basic mechanisms controlling "mind" and its malfunctioning states, i.e. psychiatric disorders.

If I am selected as a president elect of IZFS, I would like to contribute to IZFS together with the president for advocating strongly the importance of zebrafish as model that can play critical roles both in basic life science and in biomedical research.
Kathleen Whitlock, PhD
Full Professor, Interdisciplinary Center for Neuroscience
Institute of Neuroscience, Faculty of Science, University of Valparaiso
Valparaiso, Chile

Candidate Statement:
As a candidate I have extensive experience not only in basic research (https://cinv.uv.cl/en/members/kwhitlock/), but also applied research through my small company developing sustainable technologies including zebrafish in aquaponics systems (2013; https://cienciaquepesca.cl/), and education through my award winning science out reach program Ciencia Al Tiro (2008: https://cienciaaltiro.cl/). I have organized meetings such as Latin American Zebrafish Meeting and International Zebrafish Meeting. Currently I serve on the Board of Directors for the International Society of Differentiation (ISD) and the International Zebrafish Society (IZFS). I am always interested in promoting our fantastic model system.
Why would I want to serve as the IZFS President? First, just being nominated is a great honor! If elected the role a president is a unique opportunity to effect change for the good by working with an international group populated by tremendously interesting and well trained people. I will help incorporate modern challenges (like climate change) into the IZFS agenda, increase visibility of the IZFS, and support our younger scientists in this increasingly competitive and stressful world.
My personal vision and goals for IZFS are: 1) Expanding the mandate of our group to have greater contact with the general public. One way to contribute to society could be through the concept of water: everything we do both in the lab and in the fish facility depends on the quality of our water. We could educate people about water from a fish's point of view (quantity, contamination) as well as Include helpful tips for researchers working in water and energy stressed situations. 2) Marketing of our brand As someone who has started my own small business I cannot overstate the value of a good logo. I would propose we experiment with the current IZFS logo to make it more visually attractive. We could do this through working with members or through online design groups such as 99desgin. 3) Look to the future: I think an essential role for IZFS in the future is to support our young researchers. We have all been touched in some way by the current pandemic and many of us are now feeling the effects of climate change. These increased pressures are affecting the type of science that will be funded, demanding accountability, and placing all scientists under greater pressure to produce.
---
Secretary (one selected)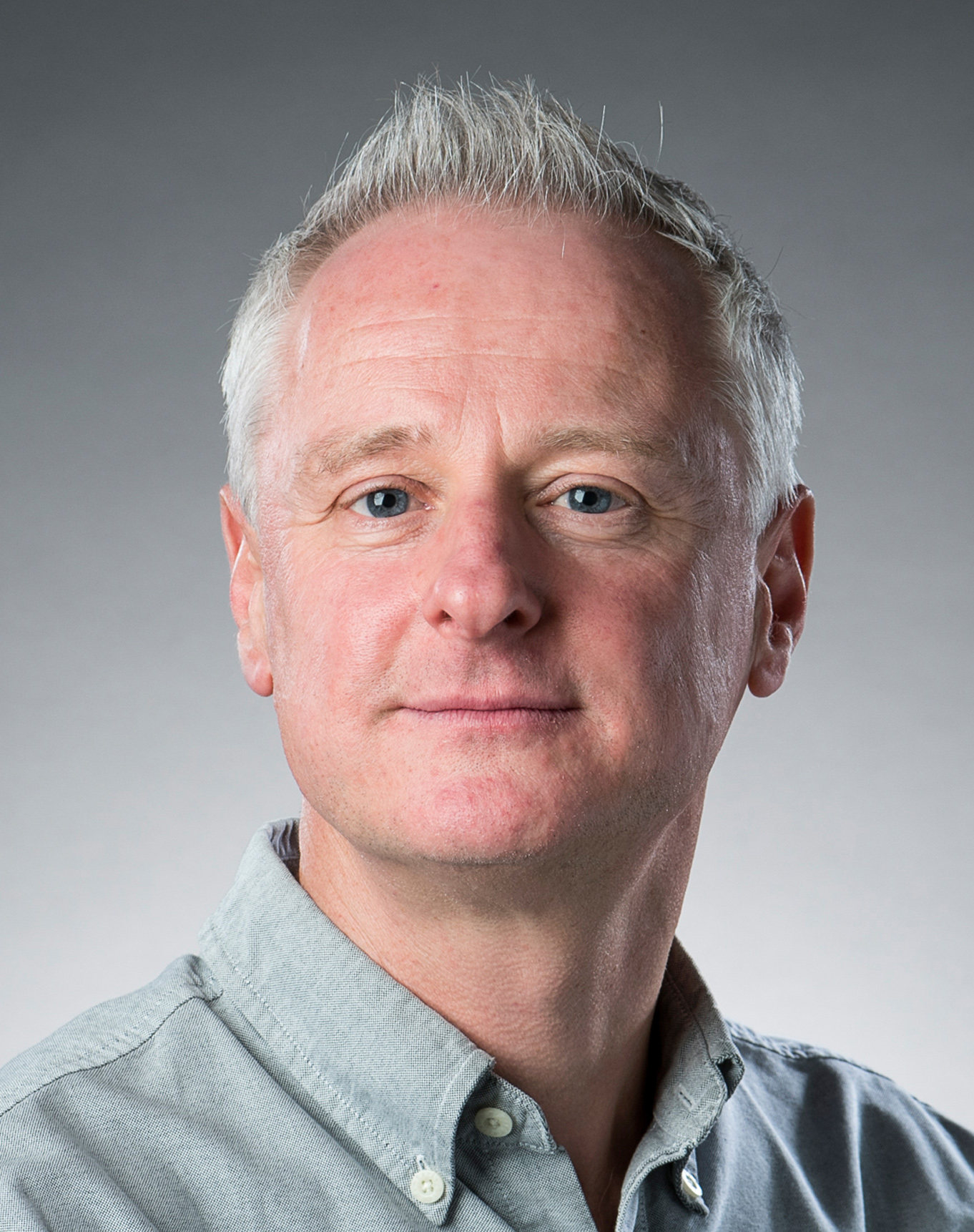 Robert N. Kelsh, PhD
Professor and Director of Research, Department of Biology & Biochemistry
University of Bath
Bath, United Kingdom

Candidate Statement:
I am proud to have been an active member of the zebrafish community since 1992, researching the basic biology of the neural crest and its derivatives, using both the zebrafish and medaka models. I have contributed to the running of multiple conferences within our community, and was a co-founder member of the European Society for Fish Models in Biology and Medicine (EuFishBioMed). I have also worked as part of the wider developmental biology and pigment cell biology communities, in particular as both a committee member (1998-2003) and then as Secretary (2003-2008) of the British Society for Developmental Biology and as a committee member of the European Society for Pigment Cell Research (2 terms, 2009-2017). It is, therefore, an honour to be nominated to serve on the IZFS Board. We are an open, collaborative and welcoming community, and I firmly believe that these are attributes worthy of preservation and promotion, and in which the IZFS plays a leading role through its program of meetings and awards, advocacy and educational initiatives. With the next few years likely to be dominated by both pandemics and the climate crisis, I shall also be keen to help ensure we find routes to combine in-person meetings with wider access for participants unable to attend in person. Although at heart a passionate basic biologist, I fully appreciate the societal importance of translational research, and am keen to advocate for the equal importance of both fundamental and translational research, and for the role that small fish models can play here; again, I see this as a key focus for advocacy by the IZFS.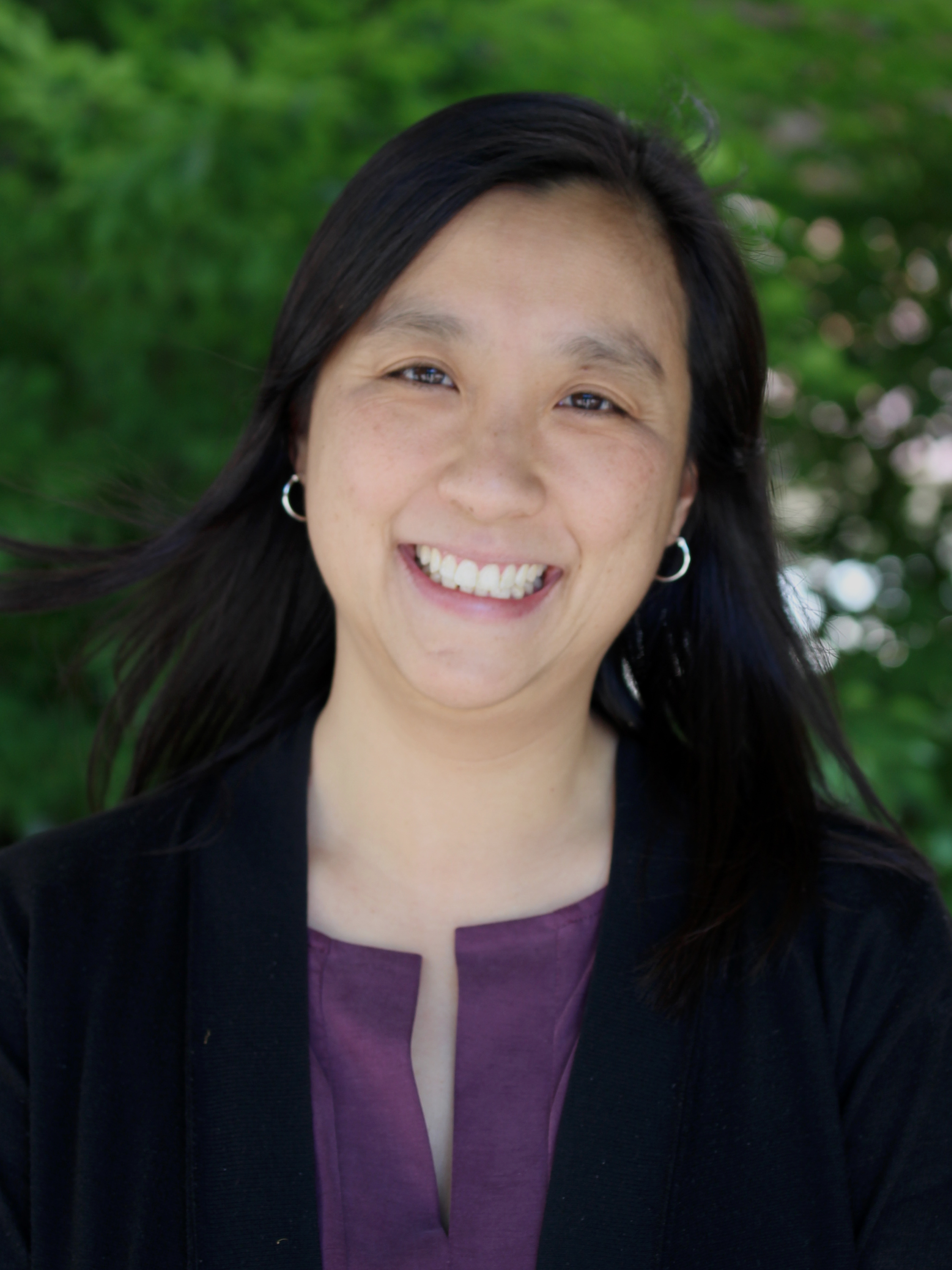 Kristen Kwan, PhD
Associate Professor, Department of Human Genetics
University of Utah
Utah, USA

Candidate Statement:
Since joining the zebrafish field in 2004, I have been consistently inspired by and thankful for this collegial, supportive, and interactive community. I am a cell and developmental biologist, and my lab combines molecular genetics, imaging, and computational approaches to understand the cellular and molecular mechanisms governing eye morphogenesis. Beginning with my work on the Tol2kit as a postdoc, I have a long-standing commitment to the development and advancement of molecular genetic tools, as well as their sharing and distribution. Over the past 9 years as a PI, I have been an active member of the developmental biology, cell biology, genetics, and vision science communities. At the university level, I organize the Utah zebrafish community seminar series and events, I am Co-Director of the University of Utah T32 Developmental Biology Training Grant, and I served as Recruiting Chair for our PhD program. Outside of the University of Utah, I serve as a manuscript reviewer and grant review panelist for NIH and NSF, where I advocate for and support the zebrafish community. I have helped to organize multiple regional Society for Developmental Biology meetings and zebrafish meetings. Moving forward, I am truly grateful to be part of this community and, as it grows, I am keen to strengthen ties within the IZFS and with other scientific societies. I see the IZFS as a leader in scientific education, communication, and advocacy, both for basic science and biomedical research, as well as the goal of a more diverse and equitable scientific research community. As we emerge from the pandemic, it will be crucial to reestablish and build new connections within our society and beyond. I am deeply committed to advancing the objectives of the IZFS, and it would be an honor and a privilege to serve our community as Secretary.
---
Asia/Pacific Regional Representative (one selected)
Kirsten Sadler Edepli, PhD
Professor of Biology and Vice President for Faculty Development and Diversity
New York University Abu Dhabi
Abu Dhabi, UAE

Candidate Statement:
I have been a zebrafish researcher for the past 20 years, and have found the community of zebrafish researchers to be the most welcoming and collegial groups of scientists that I have had the privilege of belonging to. I have worked as independent scientist on 3 continents, and return each summer to be immersed in the intensely international community at the Marine Biological Laboratory. These experiences have provided me with first-hand experience of how science can unify across difference, and forge meaningful understanding and respect among people who might otherwise not connect. I believe the zebrafish community is also a place to forge such meaningful connections.
Since my time as a post-doc with Nancy Hopkins, I have been dedicated to advancing the cause of gender equity in science; my work as a scientist and educator centers on inclusion, equity, belonging. I have intentionally crafted a diverse, integrated and collaborative team who are at once focused on cutting edge science and on inclusive excellence. I bring my expertise as a zebrafish researcher, my administrative experience as a vice provost and a perspective from serving scientific community in positions such as the board of the Zebrafish Disease Models Society, on the Women in Cell Biology Committee at the ASCB, and as the Chair of the Diversity and Inclusion Committee for IZFS. My experience of the lighting speed development of the education and research sectors in the Middle East and North Africa could be utilized to introduce zebrafish into new areas of research and education. Two areas of focus in this role would be intentional inclusion of zebrafish researchers who are not fully engaged with IZFS, including scientists in low resource settings and those at primarily undergraduate institutions. The other is to enhance the cohesiveness and collaboration among the community of zebrafish researchers by bridging across societies.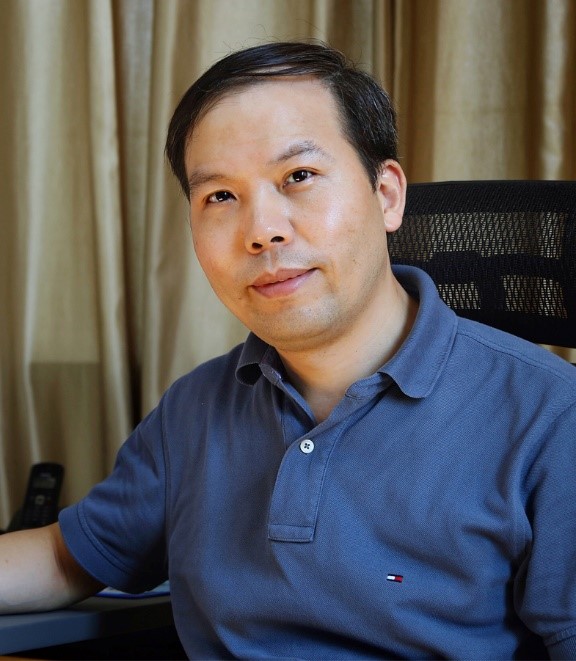 Yonghua Sun, PhD
Professor, Institute of Hydrobiology, Chinese Academy of Sciences
Director of the China Zebrafish Resource Center
Wuhan, China

Candidate Statement:
I am the founder and director of the China Zebrafish Resource Center (CZRC, web: http://zfish.cn), a major zebrafish resource center in the Asia-Pacific region. We have finished the "Zebrafish Knock-Out Project for Chromosome 1 (ZKO project)", and collected all the fish lines generated in China and distributed them globally through CZRC. Since the establishment of CZRC in 2012, I have witnessed the rapid growth of the Chinese zebrafish community. I have successfully organized all 5 of the Chinese Zebrafish Principal Investigator Meetings (CZPM), with more than 300 attendees at the latest one in 2020. I have been passionate to promote the utilization of zebrafish in biological and medical research, and organized 13 Zebrafish Technical Workshops to train PhD students and junior scientists in the past 6 years.
I have used zebrafish to study gametogenesis and embryonic development in the past 20 years. I have significant experience by serving as the Vice-President and Secretary-General of the China Zebrafish Society, and the director of the National Aquatic Biological Resource Center of China. It would be a great honor and privilege for me to serve on the IZFS board. I look forward to working with my international colleagues to serve the society with my bet efforts.
---
Europe/Mediterranean Regional Representative (two selected)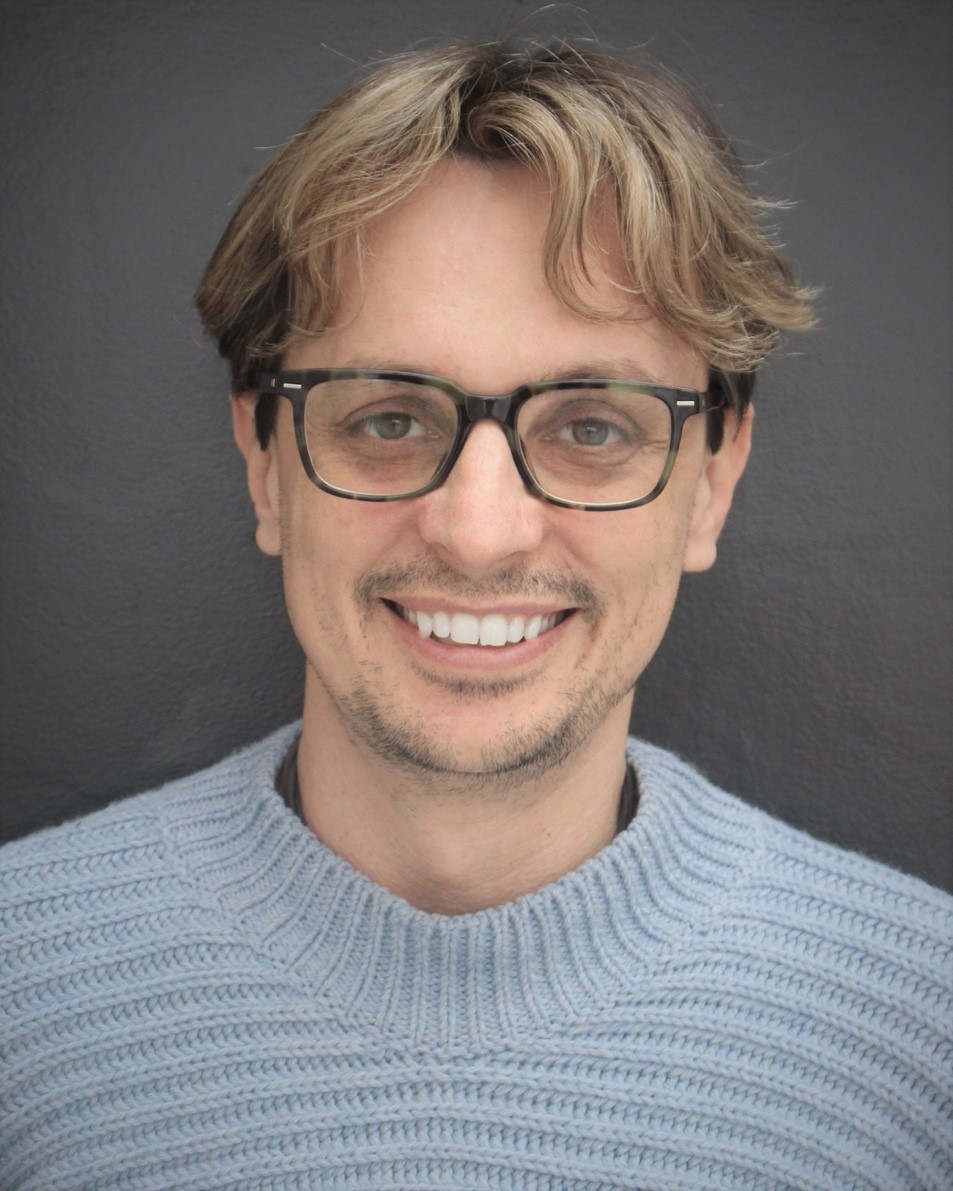 Filippo Del Bene , PhD
PhD, Team Leader Developmental Biology Department
Institut de la Vision/INSERM
Paris, France

Candidate Statement:
My main scientific interest is the study of the development and function of neural circuits in the visual system. My laboratory has also recently contributed to the development of novel tools that have helped to expand the possibility of genetic manipulation in zebrafish and make our favorite model system even more attractive for basic science and more translational biomedical research. Since my PhD I have been actively participating to the international zebrafish meetings where I could witness the tremendous scientific and technological developments that have characterized our community in the last two decades as well experience then collaborative effort that have helped our community to grow.
I am currently serving as board member for the European Society for Fish Models in Biology and Medicine and I actively promote the use of zebrafish as model organism in basic biology and translational research by organizing meeting, participating to review panels and performing editorial responsibilities. Becoming a board member of the IZFS will allow me to expand my activity in promoting zebrafish as a leading model organism. I would also be particularly enthusiastic in promoting our periodic meeting on online-based platforms not only to address the current environmental and health related issues, but taking this as a new opportunity to reach a wider audience. I am convinced that in the future online and in person meeting should find a way to coexist adopting innovative solutions to run them in parallel. I would also like to promote the dialogue between the zebrafish community and scientists working with other fish model systems as a mutual enrichment opportunity.
Finally, I am deeply indebted to our community for its collegial and supportive spirit that has allowed me to develop as a scientist, and to maintain these characteristics of our field will be my top priority. I feel deeply honored to be nominated as a candidate to serve on the IZFS board and I would consider it a privilege to contribute to the growth of this society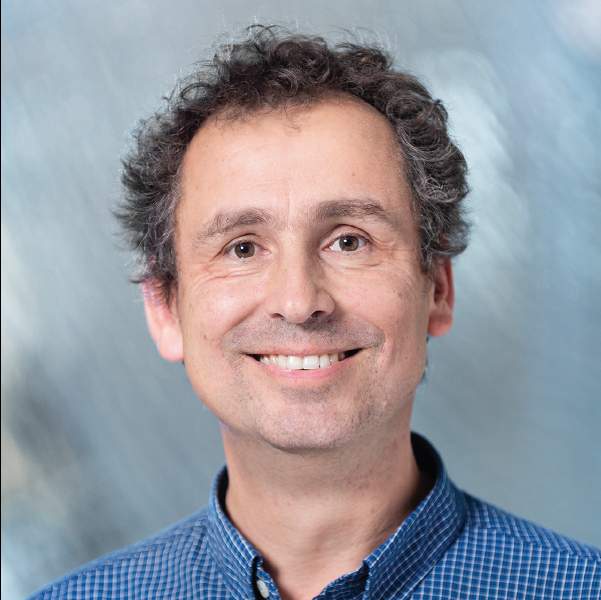 Stephen Neuhauss, PhD
Professor for Neurobiology, Department of Molecular Life Sciences, Vice-Dean Science Faculty
University of Zurich, Switzerland
Zurich, Switzerland

Candidate Statement:
I feel honored to be nominated as a candidate for the European representative of the IZFS board, on which I have served some years ago as secretary. I have been working with zebrafish all my scientific life, starting as an exchange student and later Master student in Monte Westerfield's Lab in Oregon and subsequently getting my PhD in Wolfgang Driever's lab in Boston getting fascinated by fish genetics. At that time (in the early 1990s) it was possible to read all newly published zebrafish papers. Of course, today the situation is very different. In parallel with my own scientific career the use of zebrafish has exploded with more than 5000 zebrafish studies seeing the light of publication per year. Throughout my career I always experienced the international zebrafish community as exceptionally friendly, supportive and sharing. I and am deeply grateful for the collegiality and support I have received over the years and deem it to be of utmost importance to keep fostering these exceptional qualities of our scientific community.
In order to do so, I feel it is important to facilitate sharing of resources and technologies and to coordinate our advocacy of the model. This motivated me in the past to cofound the first national zebrafish society (The Swiss Zebrafish Society), to teach the zebrafish course at Woods Hole for many years, and to co-organize a number of national, European and international zebrafish conferences. I currently serve on the board of the European Zebrafish Society and will strongly advocate for an even closer coordination of these and other zebrafish societies.
Bettina Schmid, PhD
Primary Investigator
Deutsches Zentrum für Neurodegenerative Erkrankungen e. V. (DZNE)
Munich, Germany

Candidate Statement:
My first encounter with zebrafish was as a student in Janni Nüsslein-Volhards lab during the first large scale mutagenesis screen in zebrafish. Ever since I am fascinated by the power of this model organism and am deeply dedicated to this research community. After a PhD in Philadelphia working on dorsal ventral axis specification and two short postdocs, I started my own lab working on neurodegeneration in zebrafish in Munich. I am grateful to the zebrafish community for all the years of support, collegiality and generosity in sharing reagents, protocols and fish lines. Now, I am looking forward to more actively contribute to the community. Since last year, I am the financial controller of the European society and am very honored to be nominated to be a board member for the IZFS. Having worked and lived on both sides of the Atlantic I hope to be able to contribute to the IZFS as a European representative. As an active member of the European zebrafish society, I believe I can add to the IZFS by integrating concepts, contribute to common goals of both societies and improve communication to include all members of the zebrafish community.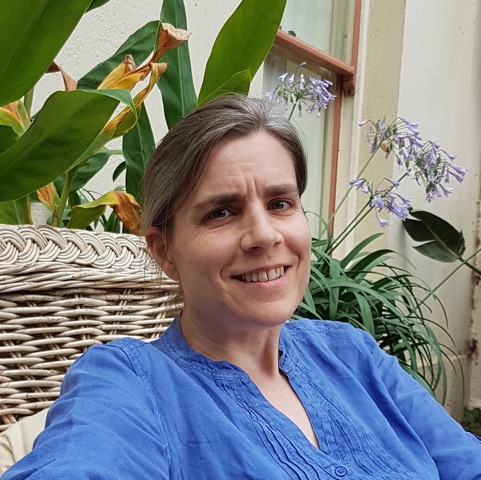 Tanya T. Whitfield, PhD
Professor of Developmental Biology
Department of Biomedical Science
University of Sheffield
Candidate Statement:
I am a developmental biologist who started working with the zebrafish over 25 years ago. My research interests lie in the development and morphogenesis of sensory systems, including the inner ear, lateral line and nose. My research group is based at the University of Sheffield, which has a large zebrafish research community working on a diverse range of basic and translational projects. I have experience of meeting organisation, including as co-organiser for zebrafish PI meetings and for the International Zebrafish Conference in Madison. I have also contributed as a panel member for evaluating nominations for the George Streisinger and Chi-Bin Chien awards. I have strong links to relevant UK Learned Societies, as a former Honorary Secretary of the UK Genetics Society, and as a current Committee Member of the British Society for Developmental Biology (BSDB). I have a good knowledge of the funding landscape in the UK through my role on funding panels for both government and charity organisations. Locally, as Departmental Director of Research and Innovation, I support and mentor colleagues in preparing funding applications. It is an honour to be nominated as a candidate for the IZFS board (Europe/Mediterranean regional representative). There are challenges and opportunities moving forward, including in promoting links to other disciplines (e.g. medicine, mathematics, engineering, art), and in sustainable conferencing. If elected, I hope to bring my experience to help advocate for the zebrafish research community and to maintain and strengthen its collegial and inclusive approach.
---
US/Canada Regional Representative (two selected)
Marie-Andree Akimenko, PhD
Professor, Department of Biology
University of Ottawa
Ottawa, Canada

Candidate Statement:
A molecular biologist by training, I became a developmental biologist during a memorable postdoctoral training in the laboratory of Monte Westerfield, Eugene, Oregon. I have now worked with zebrafish for more than 30 years. My laboratory was one of the first to use zebrafish for regeneration studies. Over the years, I maintained a constant interest in fin regeneration and development with a particular interest in the analysis of the evolutionary differences between fin and limb development. My laboratory is also involved in collaborative studies using zebrafish to model genetic diseases. I participated to many zebrafish meetings and served as member of organizing committee and session chair. Through membership of the Board, I wish to transmit my passion for the zebrafish as a subject of study and as an experimental model organism, including in translational research. Maintaining cohesion and collegiality within the community is dear to me. I will support diffusion of novel ideas and projects to facilitate inclusion and diversity within the community. I am deeply honoured to have been nominated to be part of the IZFS board and I will do my best to serve the zebrafish community.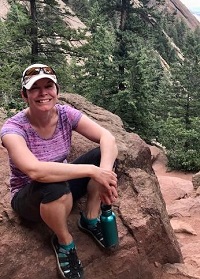 Ashley Bruce, PhD
Professor, Department of Cell and Systems Biology
University of Toronto
Toronto, Ontario, Canada

Candidate Statement:
I am delighted to be nominated as a candidate for the IZFS board. I am a developmental biologist interested in fundamental questions of cell fate specification and morphogenesis in the early embryo. Since 2004 I have been teaching and researching at the University of Toronto, the largest public university in the most diverse city in Canada. If selected, I will work to further the mission of the organization, including promoting the importance of the zebrafish as a model system for providing insights into basic questions in biology relevant to human health. In addition, researchers in Canada and in other countries continue to face challenges surrounding zebrafish import and export that have serious impacts on resource sharing and research productivity. I would also work to support educational initiatives to bring young people from diverse backgrounds into our community. I have been involved in developing an extra-curricular program in Stem Cells and Developmental Biology for undergraduates and I currently serve as the Director of the Human Biology Program, the largest life science undergraduate program at the university with over 3,000 students. It is also vital for our community to support trainees at all levels through programming and mentorship initiatives. The on-going global pandemic underscores the need to continue to develop meaningful ways to connect as a community on-line and, critically, to make these connections accessible to all. I would be very excited to serve the zebrafish community and work with others on the board to further the goals of the organization.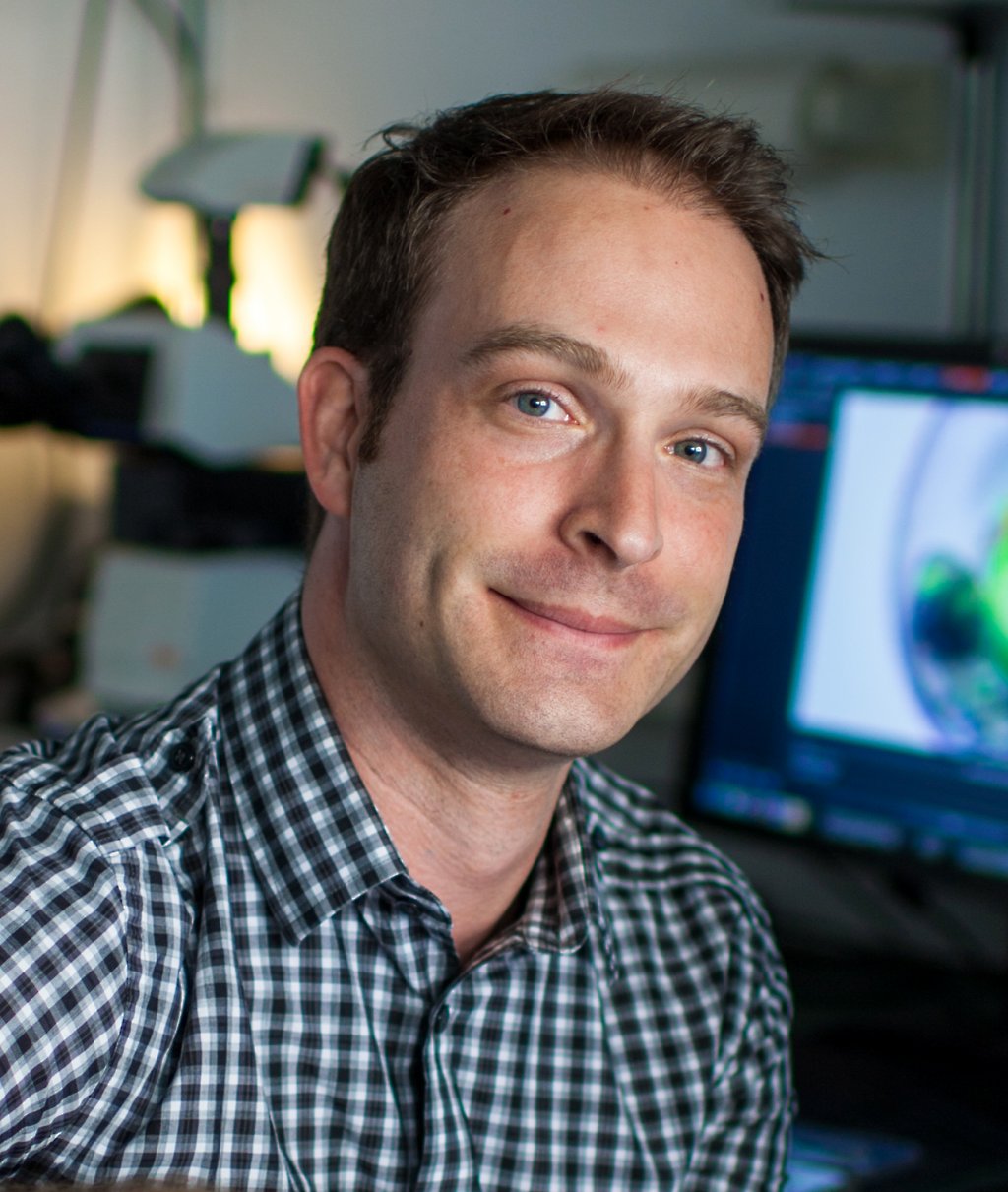 Christian Mosimann, PhD
The Helen and Arthur E. Johnson Chair for the Cardiac Research Director, Associate Professor of Pediatrics; Department of Pediatrics, Section of Developmental Biology
University of Colorado School of Medicine, Anschutz Medical Campus
Aurora, Colorado, USA

Candidate Statement:
I am honored to be considered as a US/Canada representative for the IZFS board. My lab uses zebrafish to decode the developmental mechanisms of mesoderm patterning and cardiovascular system formation. We also continue to invest into the generation and dissemination of accessible genetic tools and protocols for genetic lineage labeling, transgene generation, and genome editing applicable to the diverse, fascinating topics tackled by the zebrafish community. Beyond pursuing developmental biology, I am an avid advocate for the use of our model to understand human disease, an angle I promote with my second elected term on the board of the Zebrafish Disease Models Society.
Having trained, run labs, and mentored trainees on two continents and as part of international collaborations, I'd be looking forward to help further connecting the US/Canadian and international zebrafish community as IZFS board member. While we live in a golden age of new genetic, molecular, and imaging techniques, many latest advances remain technically and financially inaccessible to the wider community. To promote access to latest advances and experimental standards, we need to foster community-centered discussions and dissemination of protocols, reagents, and collaborative opportunities. I'd be excited in creating guidelines, standards, and practical means of support to advance our zebrafish as model. The national and international reach of the IZFS is ideally suited to coordinate these endeavors.
The ongoing pandemic has further highlighted the utility of social media and easily accessible, digital means for fostering our collegial, collaborative, and supportive community at the national and international level despite isolating travel and lab restrictions. IZFS is ideally positioned to integrate these means of communication, the international meetings, and the wide range of our members to help further advance curiosity-driven zebrafish research post-pandemic. It would be a privilege to continue contributing in service of our community on the IZFS board.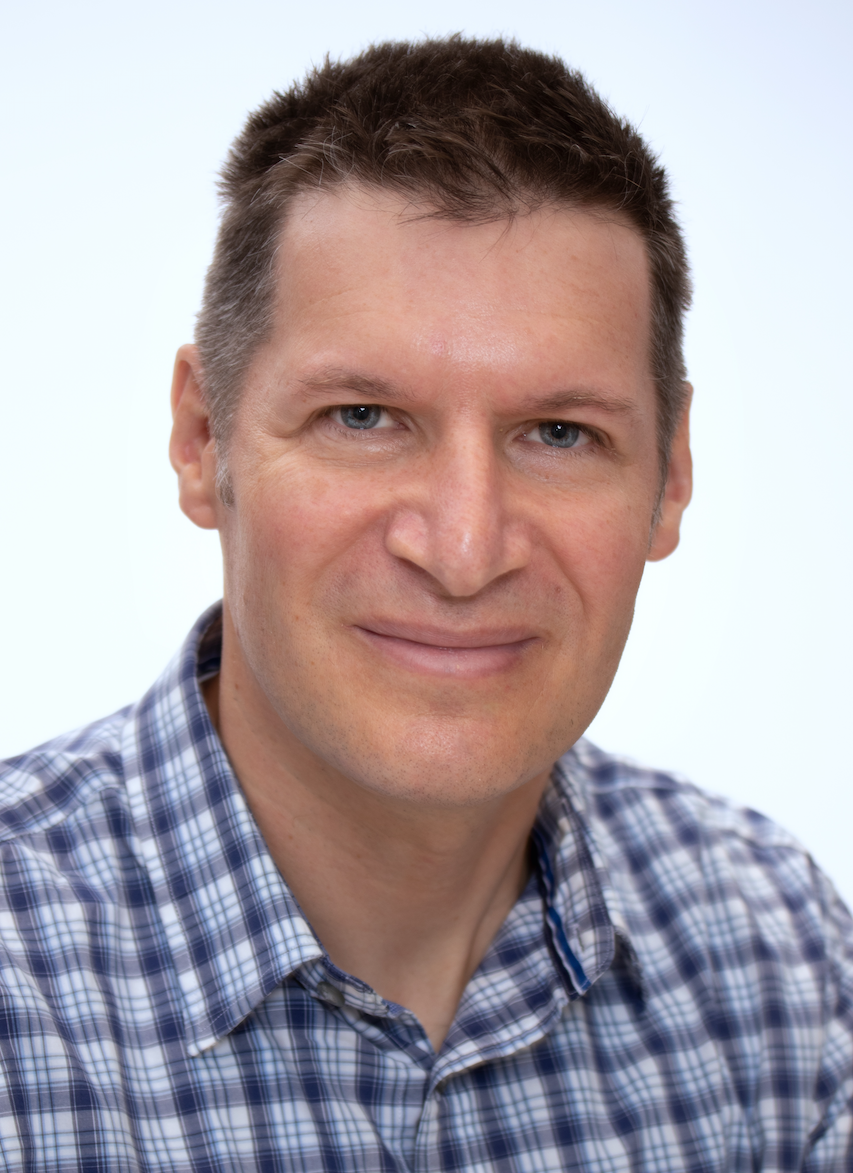 Ian C. Scott, PhD
Professor, Department of Molecular Genetics, University of Toronto
Senior Scientist, Program Development and Stem Cell Biology, The Hospoital for Sick Children
Toronto, Canada

Candidate Statement:
I am honoured to be nominated for a position on the IZFS board. Having been involved in the study of zebrafish cardiac development (and more recently regeneration) since 2001, the collegial and open nature of the zebrafish community continues to invigorate and renew my passion for research and collaboration. My previous service and experience includes co-organizing the sadly cancelled 2020 Weinstein Cardiovascular Development conference, serving as session co-chair for several developmental conferences, and serving as a peer review member for several Canadian and American agencies. My most rewarding role to date has been to serve as Graduate Coordinator for our large (350 students) graduate program. This experience crystallized my view that a major goal of large societies such as the IZFS should be to promote the quality of training and exposure to opportunities for growth for our more junior members. If selected to serve the IZFS, I would strive to work with trainees to maximize and build upon existing opportunities for education, networking, outreach and career planning/professional development.
---