Meet our Sponsors!
The International Zebrafish Society is proud to present the 2020-2021 webinar sponsors:
Gold Sponsors
---

Iwaki Aquatic engineers life support systems, dosing systems and aquatic housing using reliable Iwaki metering pumps, the industry leader. Iwaki pumps, known for their quiet operation, have been the aquarium pump of choice for decades.With biomedical research lab management experience and aquaculture expertise, Iwaki Aquatic brings your lab the most reliable, efficient systems to provide the results you need to drive your research forward. Iwaki Aquatic only uses high quality components and system configuration is designed with your ergonomics and safety in mind.

Aquaneering is an internationally recognized leader of aquatic housing for zebrafish, Xenopus frogs, and other aquatic species used in medical research, as well as the manufacturer of the largest zebrafish systems in the world. Aquaneering offers unmatched knowledge of highly advanced filtration technologies pioneered within the aquaculture industry, notably our no-maintenance filters that assure undetectable levels of ammonia and nitrites.

For more than twenty years, Tecniplast has been developing and installing housing systems for biomedical research all over the world. With over 700 systems in more than 50 different countries, Tecniplast is undoubtfully the leading company in designing and manufacturing Recirculating Aquaculture Systems for indoor applications! A great team of passionate engineers and biologists is constantly working in finding innovative solutions. Being TECNIPLAST a manufacturing company, we have the unique ability to go from the idea to the final product internally! At Tecniplast, we are always ready to listen to your needs and through an honest collaboration, we are willing to build the perfect tailor-made solution. Through our unique distribution network we carefully cover most of the countries all over the world for an unparalleled local support! Innovation through Passion never stops at Tecniplast!

Contact us at: http://www.aquaticsolutions.it
Silver Sponsors
---

INNOVATIVE ZEBRAFISH HOUSING
The Aquarius Fish System incorporates recommendations by fish facility managers to increase reliability and reduce maintenance time and expense. Features include rinse and reuse filtration, tubeless water delivery to minimize spills, powder-coated racks to resist corrosion, self-cleaning lids, and v-shaped gutters to reduce algae build-up. 2L, 4L and 8L tank sizes, and all tanks sizes fit onto any shelf. LED lighting in photo period cabinets and energy-efficient pumps reduce overhead. Available in standard and custom sizes and configuration. Lifetime warranty.

Aquatic Enterprises, Inc.
www.Aquaticenterprises.com

INNOVATIVE ZEBRAFISH HOUSING
Founded in 2007, HUABIO is dedicated to developing high-quality antibodies that advance innovation. We're passionate about the accuracy, efficiency, and consistency of our products. That's why we've invested in new production platforms, like recombinant rabbit monoclonals, alpaca nanobodies, and adopted aggressive QA standards to deliver cutting-edge antibodies with uncompromised quality. Our team has developed a collection of over 100 quality zebrafish antibodies, each validated in house.

HUABIO
https://www.huabio.com/
Bronze Sponsors
---
Congento provides customized top-quality services in animal research. If animal models, such as zebrafish, are a key-part of your research and you require complementary services, conditions to develop a specific experiment, or training, Congento might have the solution you need.With fully equipped facilities, highly qualified scientists and technicians, Congento offers state of the art conditions to support research with animal models.
Disease Models & Mechanisms is a fully Open Access journal publishing original research that uses model systems to better understand, diagnose and treat human disease. Disease Models & Mechanisms promotes rigorous preclinical analysis to provide models and mechanisms that will be useful for future drug development. Papers are of interest to experts in both clinical medicine and basic science research.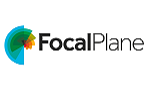 FocalPlane is your microscopy community site, hosted by Journal of Cell Science and encompassing all fields in the biological sciences where they meet microscopy. It features news, discussions, case studies, interviews, tools, job listings and events, as well as an image gallery highlighting some of the most striking microscopy images from the community. The site encourages the exchange of ideas and information between microscope/software developers and researchers to help the field develop and progress.
Gene Tools designs and manufactures Morpholino antisense oligos. Morpholinos bind to complementary RNA and get in the way of processes such as translation, splicing and miRNA activity. Morpholinos are the premier knockdown tools used in developmental biology labs, the best RNA-blocking reagents for cells in culture and, as Vivo-Morpholinos, the most specific delivery-enhanced oligos available for animal models. Backed by Ph.D.-level customer support, Gene Tools is the sole commercial manufacturer selling research quantities of Morpholinos world-wide.

Gene Tools, LLC
www.gene-tools.com
Webinar Sponsorship Opportunities
---
Becoming a sponsor is a unique opportunity to connect with the most influential group of fish researchers in a virtual setting. The content of the webinars is designed to attract researchers from every career level and to share the latest scientific findings, methods, technologies and products to facilitate their research work. Learn more about our customizable sponsorship packages here.

NEW!! Corporate members receive a 10% discount on all webinar sponsorship opportunities. For more details on corporate memberships, please click here.
Please contact Eli Rehorst, IZFS Administrative Coordinator, at +1 414 918 9835 or by email at info@izfs.org to discuss these opportunities further.