Program
Sessions
IZFC will feature a stellar keynote speaker, two prestigious George Streisinger and Chi-Bin Chien award lectures. A wealth of plenary and concurrent sessions will highlight the latest zebrafish research advances and inform participants about the newest cutting-edge zebrafish research tools and technologies. The presentations will feature a host of topics including: genetics and genomics, imaging, regeneration, Sustainability and so much more. Certain sessions will be live streamed as well as in person, all session will be recorded for future access.
PLENARY SESSIONS

CONCURRENT SESSIONS

Zebrafish: One-cell at a time (single cell)
Chair(s):
Bushra Raj, Upenn, USA
Ian Scott, University of Toronto, Canada

Brain & Behavior / Sensorimotor systems / Neurodevelopment
Chair(s):
Martha Bagnall, Washington University St Louis, USA
Eric Horstick, West Virgina University, USA

Brain-Body Interactions (and metabolic disease)
Chair(s):
Misha Ahrens, Howard Hughes Medical Institute Janelia, USA
Lihua Ye, Ohio State University, USA

Cellular Mechanisms of Embryogenesis
Chair(s):
Yinan Wan Biocentrum, University of Basel, Switzerland
Ashley Bruce, University of Toronto, Canada
Takaaki Matsui, Nara Institute of Science and Technology, Japan

Gene Regulation: Central Dogma / GRNs / Epigenetics
Chair(s):
Cecilia Winata, International Institute of Molecularand Cell Biology, Poland
Vince Tropepe, University of Toronto, Canada

Germ Cells, Gametogenesis, Sex Determination
Chair(s):
Flo Marlow, Icahn School of Medicine New York, USA
Andrea Pauli, Research Institute of Molecular Pathology (IMP) at the Vienna Biocenter, Austria

From embryonic pattern to form and function
Chair(s):
In memory of Bernard Thisse.
Max Furthauer, Institut de Biologie Valrose, France
Marc Ekker, University of Ottawa, Canada

Ecology & Evolution / Evo-devo / Comparative Biology
Chair(s):
Alex Keene, Texas A&M, USA
Tamara Franz-Odendaal, Mount St. Vincent University, Canada

Regeneration and Stem Cells
Chair(s):
Kazu Kikuchi, National Cerebral and Cardiovascular Center, Japan
Marie-Andrée Akimenko, University of Ottawa, Canada

Ageing and Neurodegeneration
Chair(s):
Christopher Winkler, National University of Singapore, Singapore
Kessen Patten, Institut National de Recherche Scientifique, Canada

Zebrafish: From disease modeling to therapeutics
Chair(s):
Summer Thyme, University of Alabama at Birmingham, USA
Eric Samarut, Université de Montréal, Canada

Cardiac, Craniofacial and Musculoskeletal Systems
Chair(s):
Gage Crump, UCLA. USA
Ruben Juez Marin, Centre Hospitalier Universitaire, Saint-Justine Hospital, Canada

Sustainability
Chair(s):
Corinne Houart, MRC Centre for NeuroDev Disorders King's College London

Physiology and Metabolism
Chair(s):
Nicolas Rohner, Stowers, USA
Raymond Kwong, York University, Canada

Cancer and Growth Control
Chair(s):
Yi Feng, University of Edinburgh, UK
Jason Berman, University Ottawa, Canada

Blood and Lymphatic Systems, Hematopoiesis, Vascular Biology
Chair(s):
Shigetomo Fukuhara, Nippon Medical School, Japan
Jason Fish, University of Toronto, Canada

Infection and Immunity, Wound Healing
Chair(s):
Carmen Feijoo, Universidad Andrés Bello, Chile
Peng Huang, University of Calgary, Canada

Glia & Myelination
Chair(s):
Ryan MacDonald, University College London, UK

+1 Sessions TBA
Keynote Lecture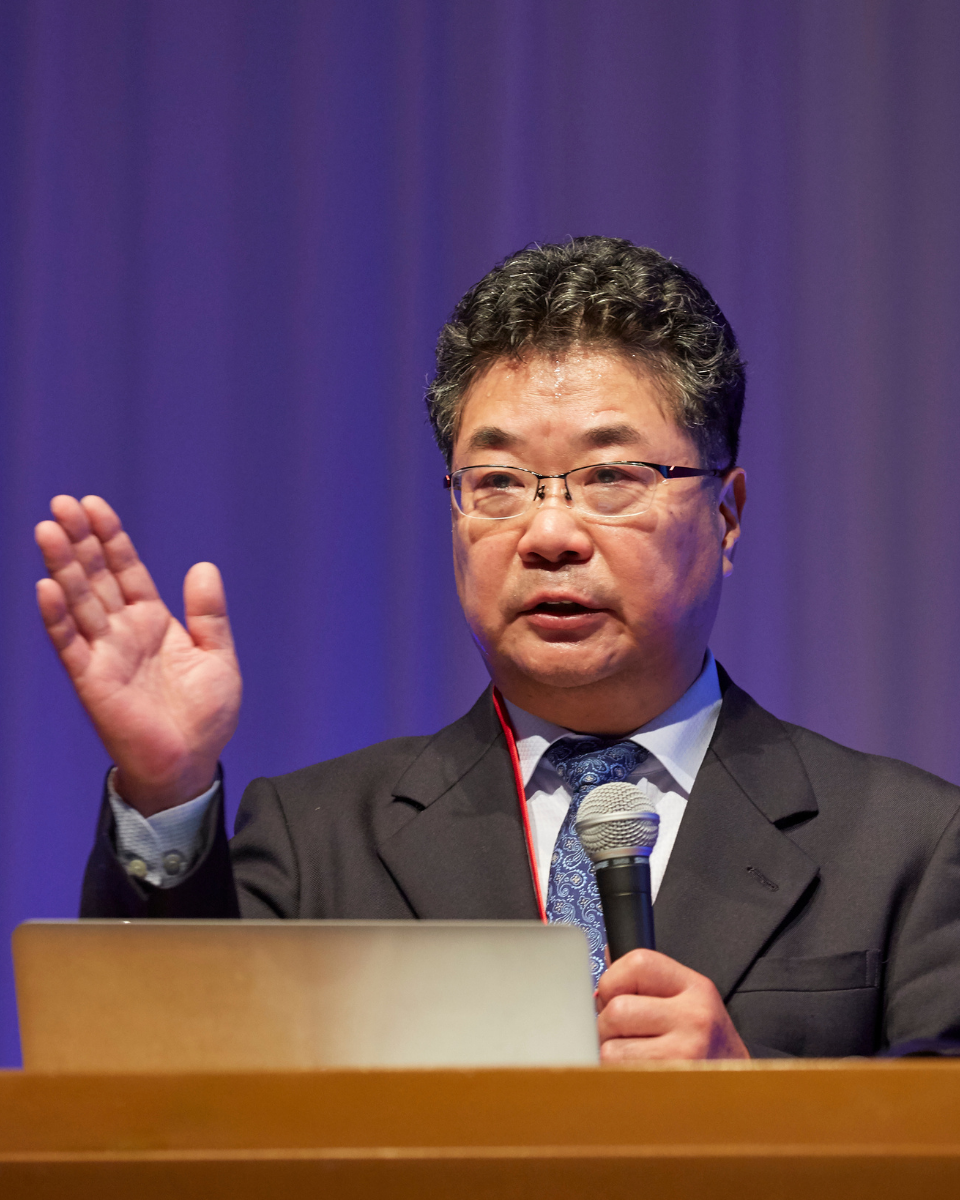 Dynamics of function and regulation of Endoplasmic Reticulum
Kazutoshi Mori, PhD
Graduate School of Science, Kyoto University
Prof. Dr. Kazutoshi Mori is a professor of Biophysics at the Graduate School of Science, Kyoto University. He is a leading researcher in the field of Protein Quality Control, focusing on the biological and physiological importance of the Unfolded Protein Response (UPR).
Award Lectures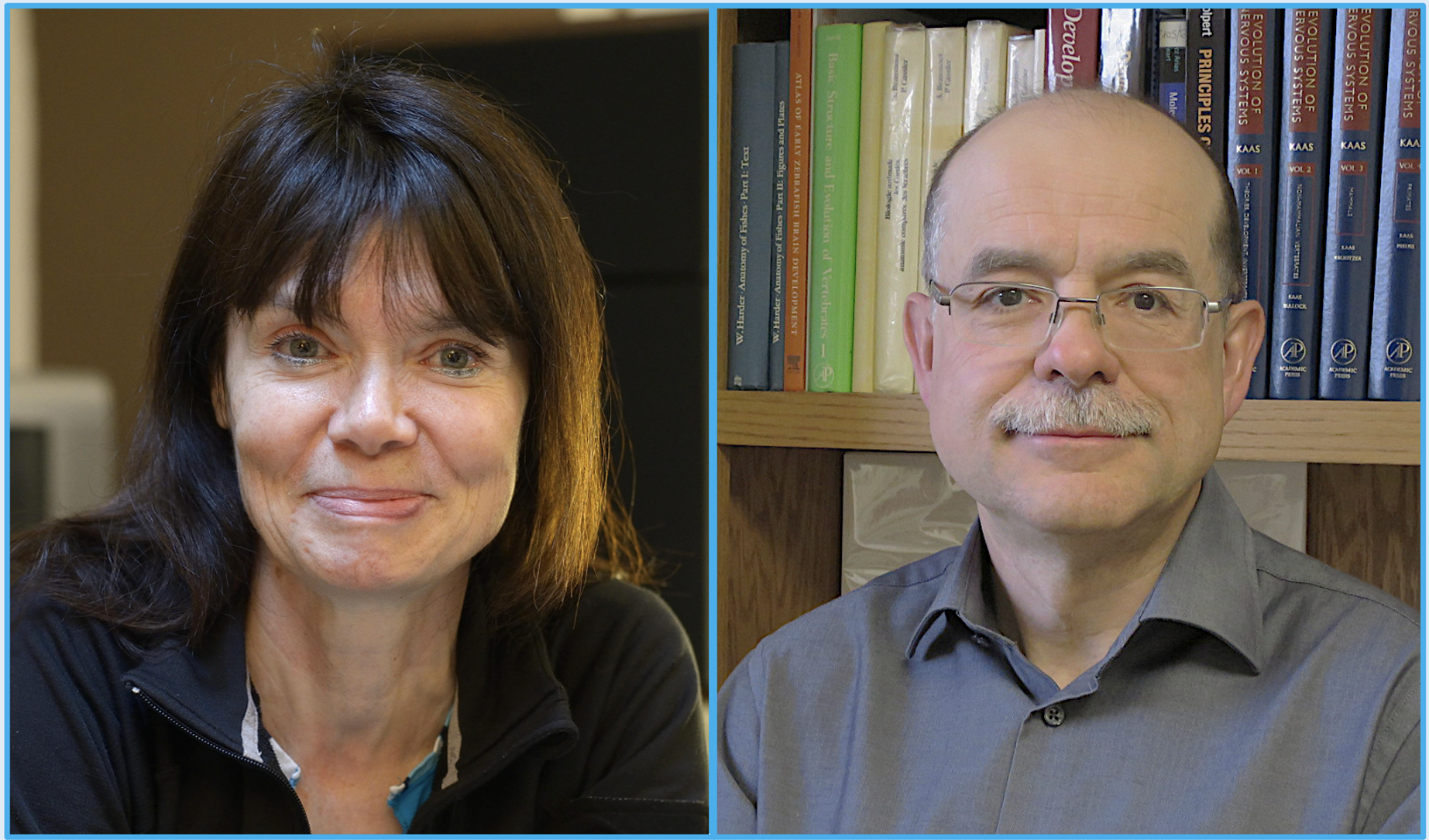 How to Build Embryo Models in vitro: Naive Stem Cells Instructed by a Morphogen Secreting Organizer
Christine and Bernard Thisse, PhD
University of Virginia
2022 George Streisinger Award Winners
Bernard and Christine Thisse recently retired from their positions of : 'Directeurs de Recherche au CNRS' (France) and Professors of Cell Biology and of Biology, University of Viriginia (USA).

Learn more
Conserved Myosin light chain function is essential to sarcomere assembly in fast-twitch skeletal muscle
Jared Talbot, PhD
University of Maine
2022 Chi-Bin Chien Award Winner
Jared Talbot studies the dynamic signals that control muscle development, from progenitor specification through cell migration, fusion, and differentiation. He began work as an assistant professor in the School of Biology and Ecology at the University of Maine in Fall 2019. Dr. Talbot's zebrafish genetics work began with Ph.D. studies in Charles Kimmel's lab at the University of Oregon. He learned to study muscle from Sharon Amacher, enriched by a robust muscle research community at The Ohio State University. Along the way, Dr. Talbot has developed and distributed protocols, mutant lines, and given hands-on training to many labs in the zebrafish community.

Learn more
Poster Hall
Don't miss the poster hall! Explore the variety of presentations and chat with the presenters about their research. This dynamic poster hall fosters the exposure and success of junior investigators and trainees. Posters will also be available virtually with an opportunity to connect to the poster presenter.
Exhibit Hall
The exhibit hall provides the opportunity to connect with vendors for your various research needs. Along with the in person exhibits, there will also be a virtual booth presence as well.
Networking Receptions
Join us June 22, 2022, for the welcome and networking reception to kick things off. Then on Saturday June 25, 2022, join us for the banquet and reception to cap off an exceptional conference experience.